Notes
Report of Norwegian Crafts' research trip to Korea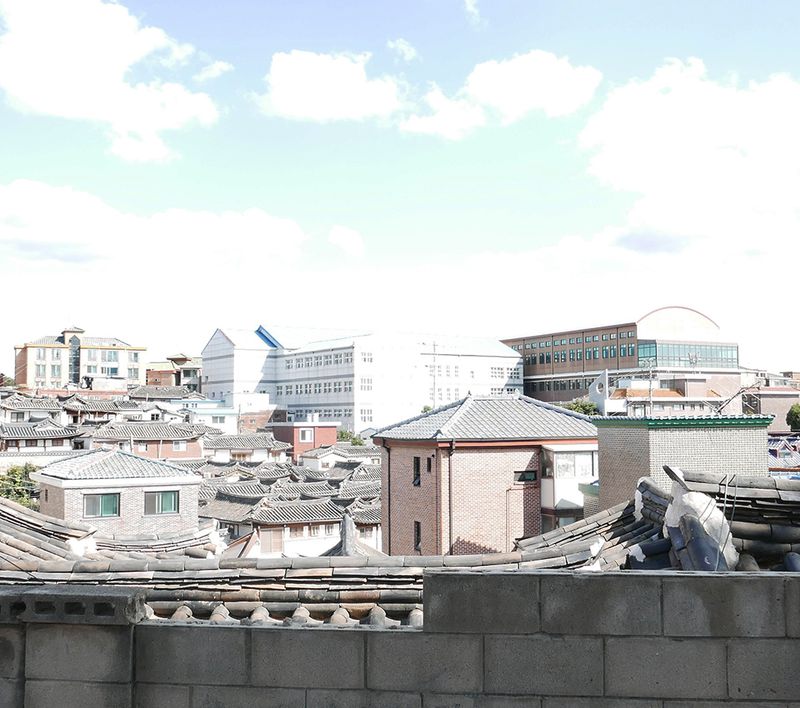 Norwegian Crafts spent 7 days in Korea in September 2017
Lars Sture and Eunju Kang at Norwegian Crafts spent 7 days in Korea in September 2017, researching the local craft scene.
The purpose of our visit was to explore the field, form connections with a wide variety of institutions, and lay the groundwork for future collaboration. The highlights of our trip included visiting major institutions and museums in Seoul, the Craft Biennale in Cheongju,the Asia Culture Centre and the Gwangju Design Biennale.
Lars Sture, head of exhibition programmes at Norwegian Crafts, was invited to the 10th Cheongju Craft Biennale as a special advisor and contributed to the biannual's official symposium. His text about the biannual will be available on our website soon. Below you will find further details on the places we visited.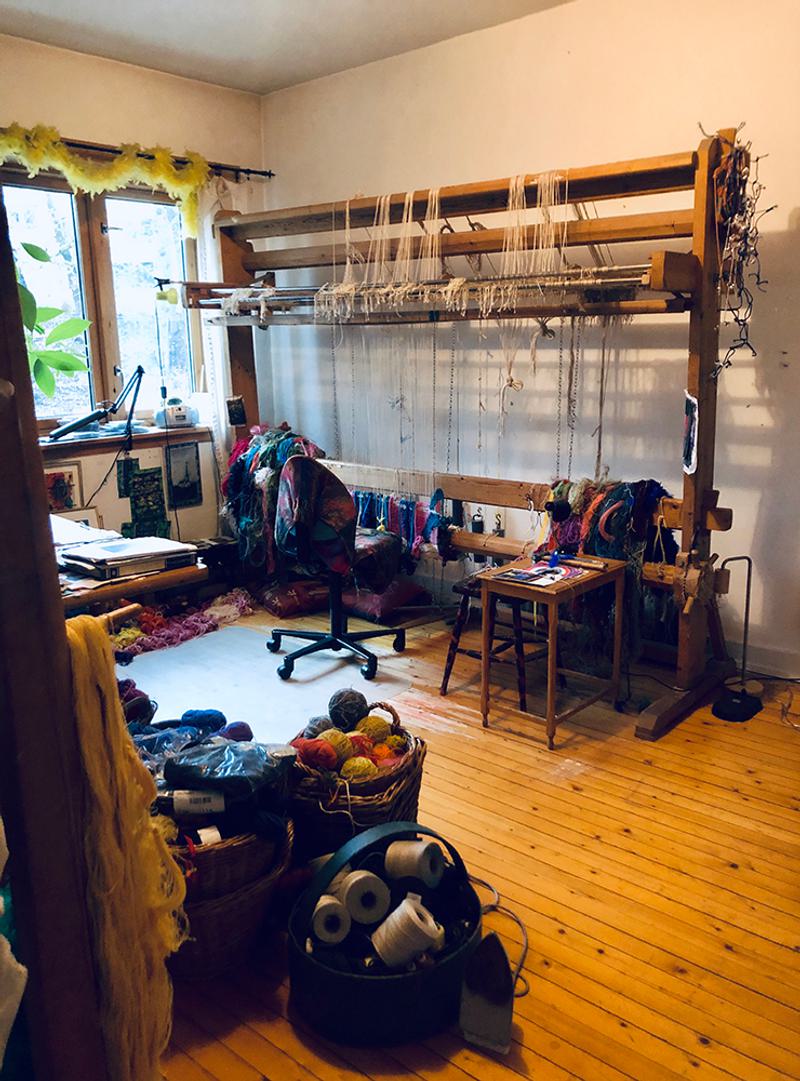 Home to a massive number of museums, galleries, alternative spaces and publicly funded artists' studios, Seoul has become a cultural hub to rival other international cities. In November 2013, the National Museum of Modern and Contemporary Art (MMCA) opened its third location in Seoul Central, with the goal of becoming an international arena for contemporary art. Two years after of the opening, MMCA appointed its first foreign director, Bartomeu Mari. The new director has made subtle, yet progressive changes to the institution. During our days in Seoul the exhibition Korea Artist Prize 2017 was on show.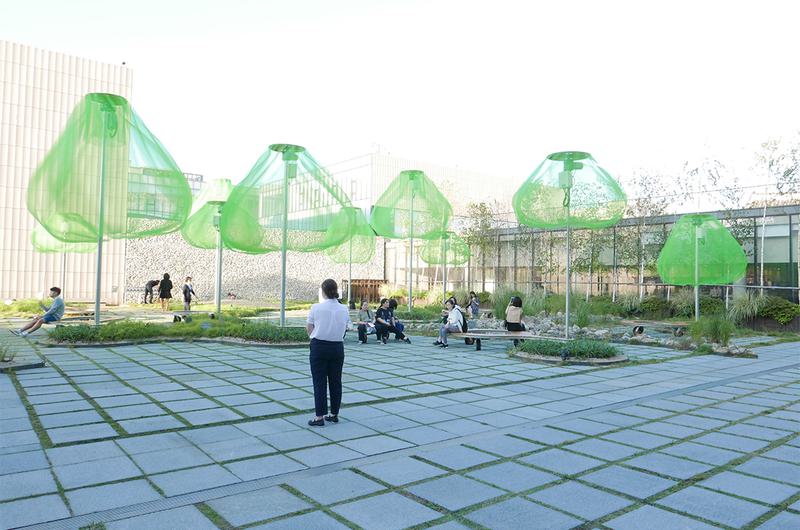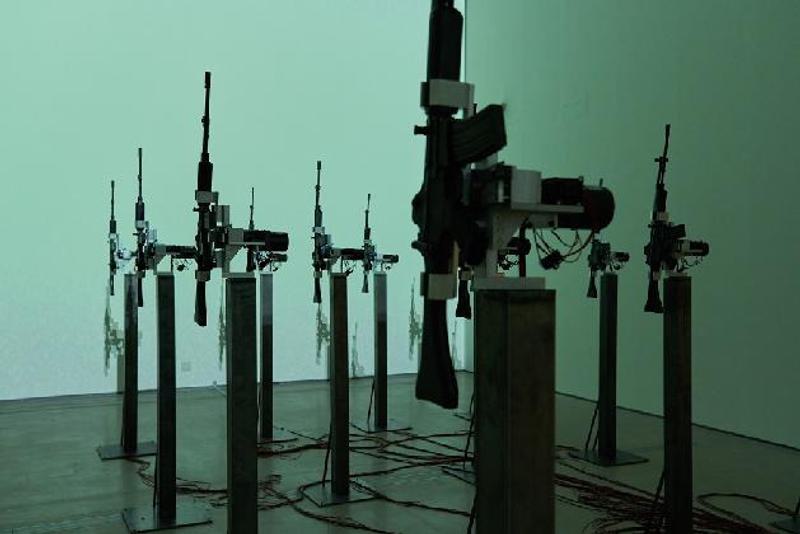 Located within the grounds of Gyeongbokgung palace in Seoul, the National Folk Museum of Korea is the most visited museum in the city. The museum displays artifacts to illustrate the history of Korean people's life, from the prehistoric period to modern times. It has three permanent exhibitions and an open-air exhibition with specific themes: the way of life and life cycle of Koreans. The National Folk Museum of Korea also features special exhibitions in two gallery halls. Throughout 2016, a total of eight special exhibitions were held in the two galleries through collaboration with different institutions. We visited the exhibition JUNK x USER'S GUIDE (on view until 31 October 2017). On top of their extensive exhibition programme, the museum conducts academic research into various aspects of folk culture in the past and today, both at home and abroad. Providing specialised folklore programmes for the public is also one of the museum's missions.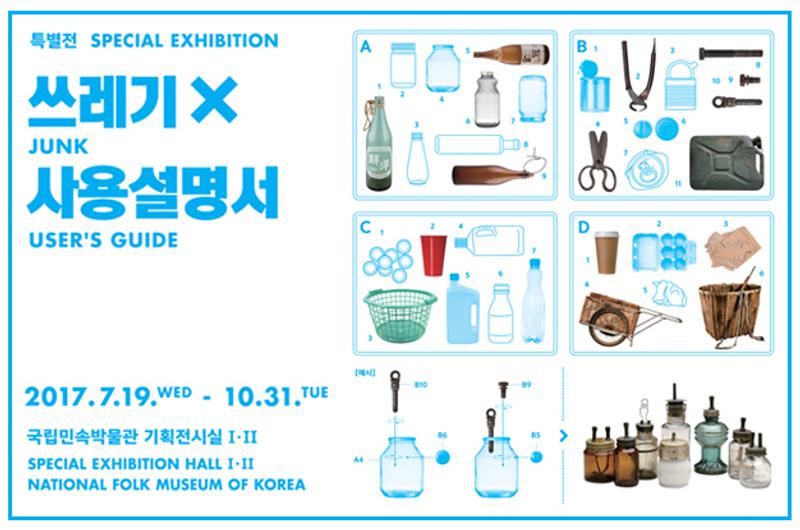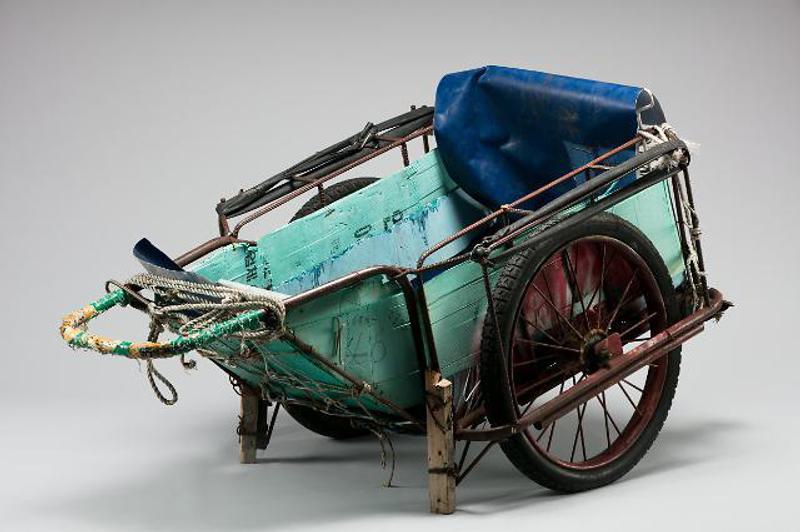 Korea Craft and Design Foundation (KCDF) is a public institution under the Ministry of Culture, Sports and Tourism in Korea. Its role is promoting craft culture in Korea and Korean craft abroad. KCDF commits to domestic and international exhibitions and fairs, research and publications, education and the development of craft products with business partners. KCDF runs a craft shop, an archive room for materials and skills, a lecture room and three exhibition spaces in central Seoul. The foundation has been accelerating the effort to globalise Korean Craft year by year. As part of the culture exchange programme between Korea and UK 2017/18, eight Korean jewellery artists were invited to a show and tell session at theVictoria and Albert Museum in London. The workshop, Focus on Korean jewellery, was arranged by the museum in partnership with the Korea Craft and Design Foundation.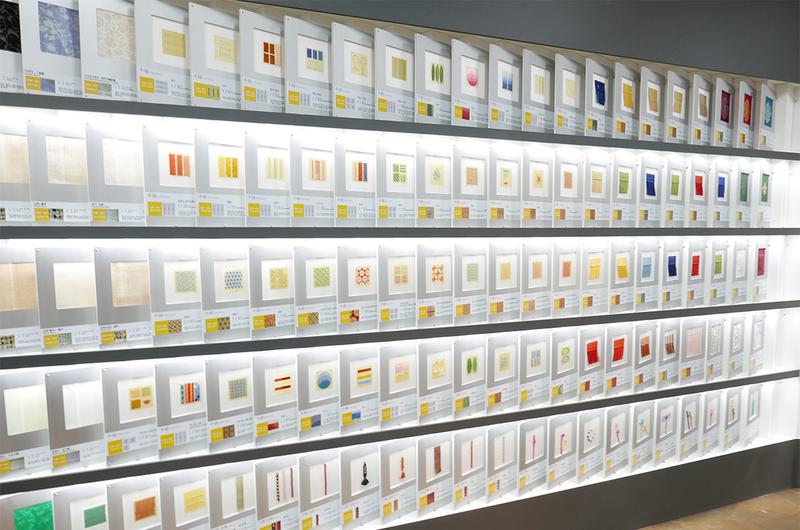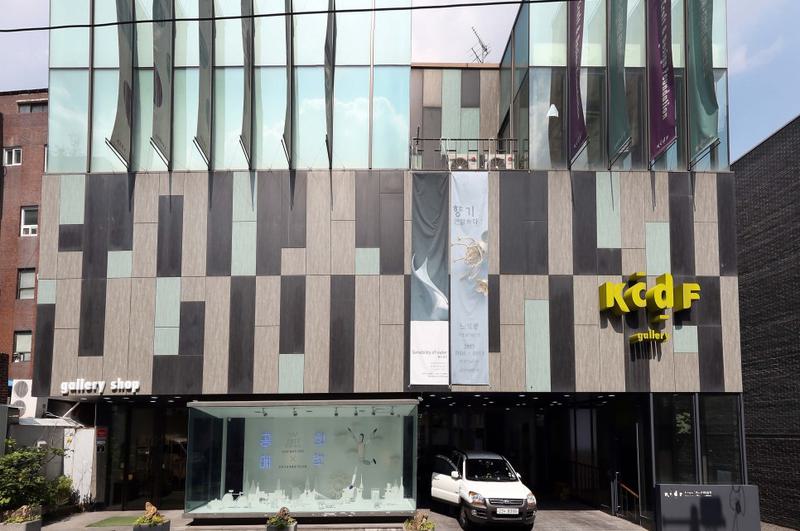 «We have been searching for the essence of Korean culture by looking into the past, present, and future.»

Arumjigi Foundation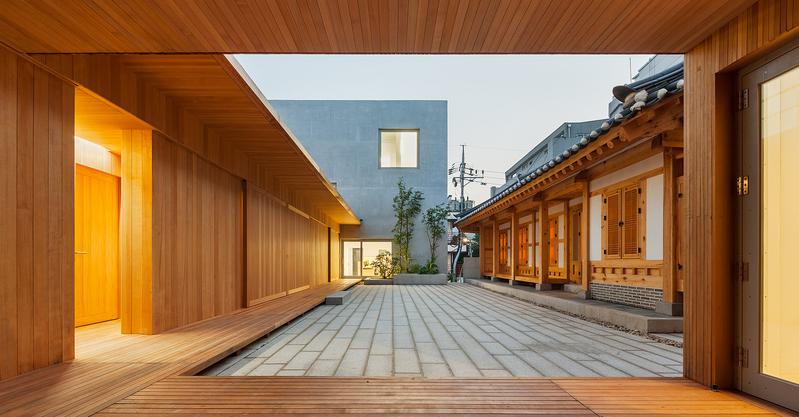 Arumjigi Culture Keepers Foundation can be found in Tongui-dong in Seoul. Arumjigi is a non-profit private organisation. Its mission is to uphold and build on traditional Korean culture with creativity. In 2013, just over 10 years after its establishment, the head office finalized its new home Arumjigi House in central Seoul. 'Han-ok', the beautifully crafted Korean house within the modern building has become a symbol of the foundation.
Arumjigi exposes the public to refined Korean traditional culture through exhibitions, performances, lectures and events. We visited the exhibition Shade from the Sun, which featured several contemporary recreations of traditional items, found in archival paintings of Joseon dynasty (1392 -1897).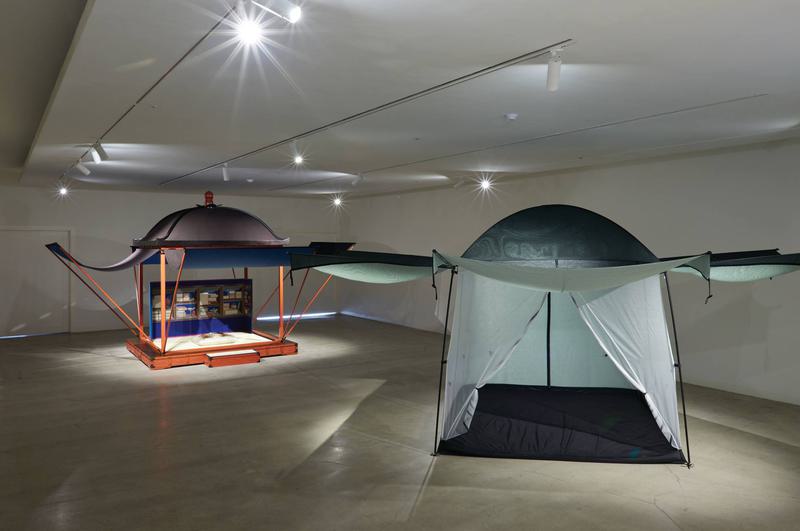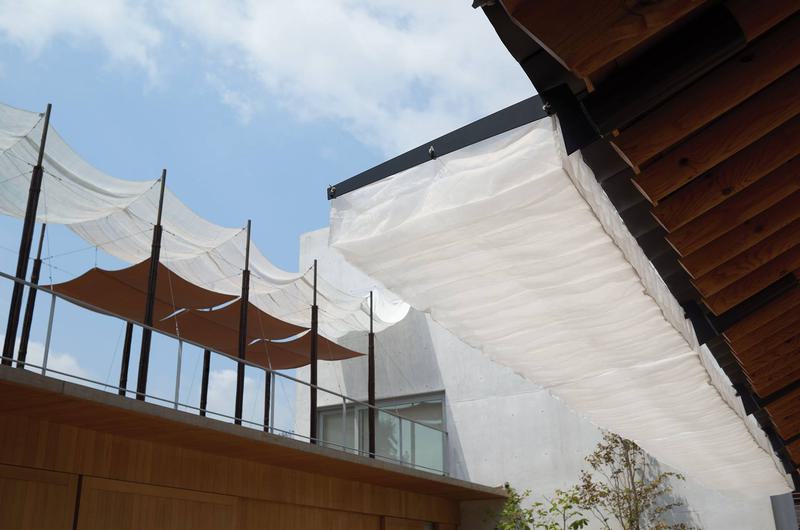 Gallery LVS/LVS CRAFT is one of the leading commercial galleries for contemporary art and craft in Korea. Its head office is located in Apgujeong-dong, known as a relatively affluent area in Seoul South. The gallery also has a showroom for contemporary craft, LVS CRAFT, which is open to visitors by appointment only. Over the last 10 years, LVS CRAFT has been actively engaging in the growing worldwide market for contemporary craft by promoting Korean artists in fairs. In 2017, the gallery participated in Collect in London, SOFA in Chicago, Collective Design Fair in New York and Tresor in Basel. In addition, LVS CRAFT is at the forefront of the international craft market in Korea by also showing work of non-Korean artists.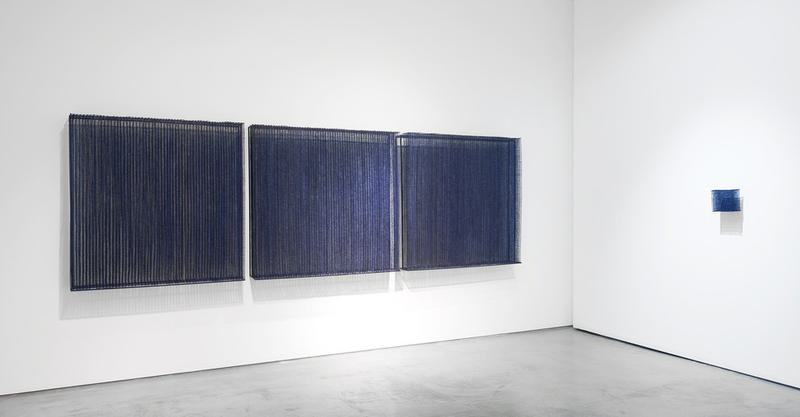 Located in Seoul North, the art college in Kookmin University has a high reputation in Korea. The Department of Metal Art is especially known for its ability to spawn talented jewellery artists. The college offers students an intense programme with a focus on a material-based practice. Along with their education in the workshop, students develop their visual language by conducting an independent research project in Korea and abroad. The department has an exchange programme with a wide network of foreign institutions. In addition, the department has established a relationship with Marzee gallery in The Netherlands, which is devoted to contemporary jewellery.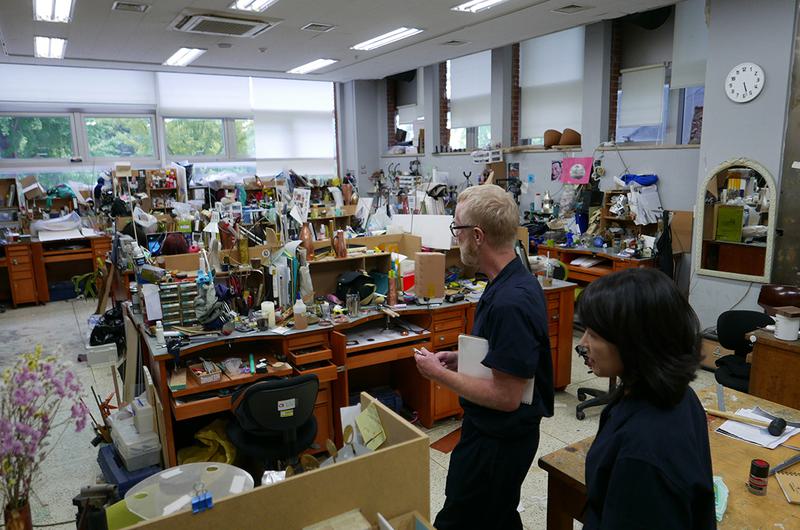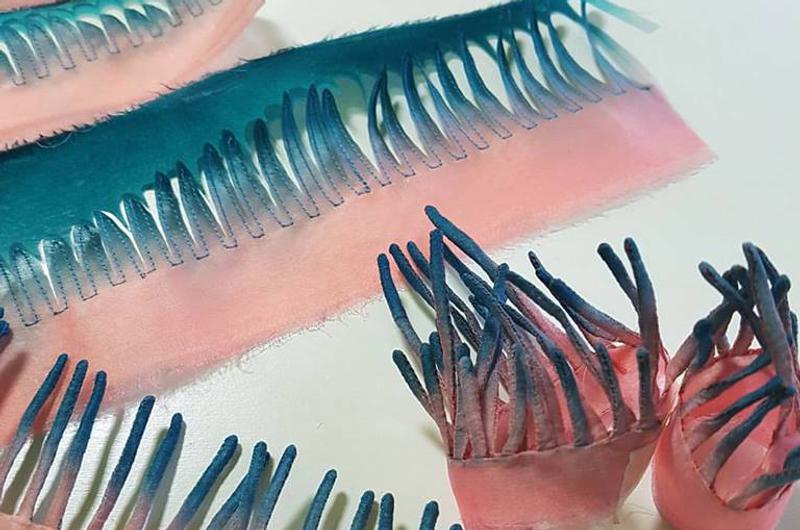 We also visited the Asia Culture Centre (ACC) in Gwangju, a city far in the south-west of Korea. The centre opened in 2015 and is unique in both scale and mission. The ACC serves as the foundation of cultural exchange and collaboration throughout Asia, supporting the advancement of mutual understanding and cooperative growth between different Asian countries. The ACC comprises a large complex containing a theatre, the Creation Centre with artist studios and exhibition spaces, the Archives & Research Centre and an education center for children. The exhibition Tomás Saraceno Our Interplanetary Bodies will be open at ACC Creation until 25 March 2018.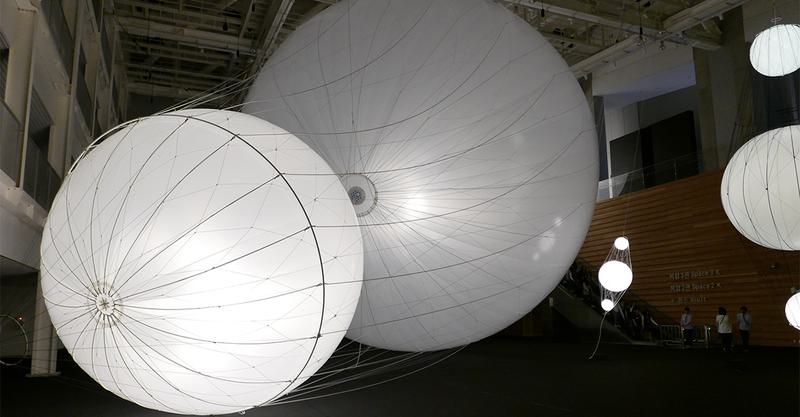 Gwangju Design Biennale 2017 is hosted by Gwangju City and Gwangju Design Centre. The current edition revolves around the theme FUTURES, addressing hot-topics ranging from sustainable, eco-friendly, future-oriented design with emphasis on sympathy, distribution/sharing and consideration. It explores the future life, design value and its vision under the new paradigm of the 4th Industrial Revolution. 528 designers and 318 companies from over 34 countries participate in the 2017 edition of the biennale. Gwangju Design Biennale is on view until 23 October 2017.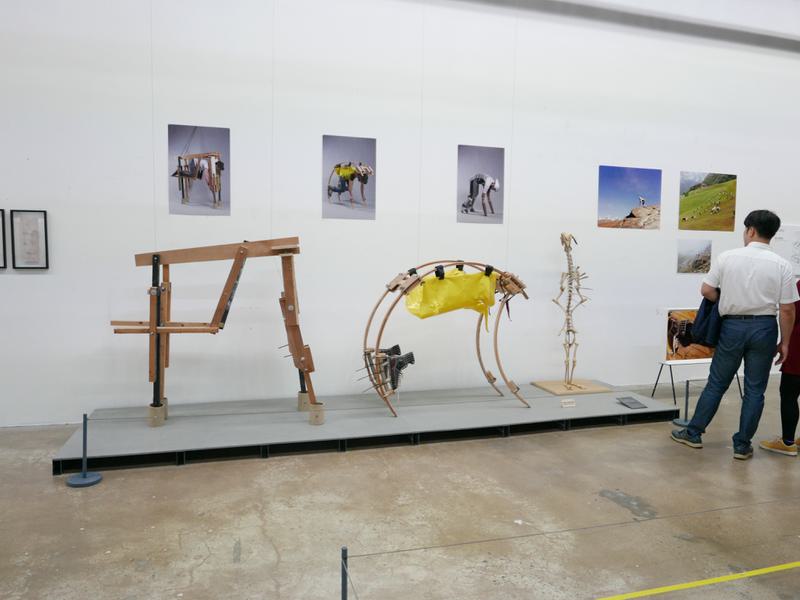 We have found Korea is actively exploring different formats of projects for craft and culture with generous support from public and private institutions. Norwegian Crafts hope this research trip leads to future collaborations between the art and craft sectors in Norway and Korea.
We would like to extend our gratitude to Hyeyoung Cho who was tremendously helpful in the planning of this research trip.