Seminars
Nina Malterud and Marit Tingleff in conversation with Sarah Griffin
Artist talk with Norwegian ceramic artists Marit Tingleff and Nina Malterud, moderated by curator Sarah Griffin, on 15 March 2023 at Cromwell Place in London
The conversation was organised in connection to The Fabulous Fem [5], a group exhibition with some of Norway's leading ceramic and textile artists, by Taste Contemporary at Cromwell Place in London from 14–19 March 2023. The event included welcoming words by Ambassador Wegger Chr. Strømmen from the Norwegian Embassy in London, an introduction by Norwegian Crafts, and the moderated conversation with Nina Malterud, Marit Tingleff and Sarah Griffin.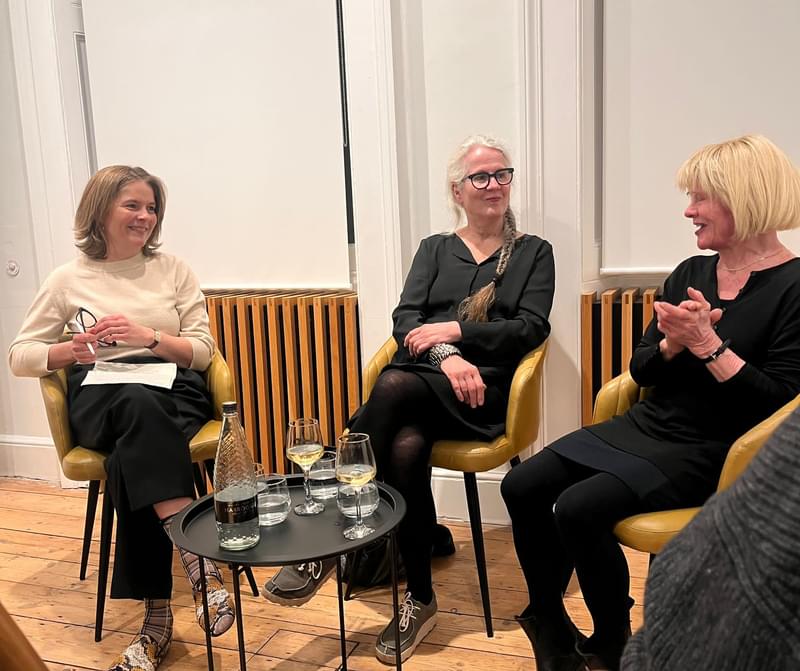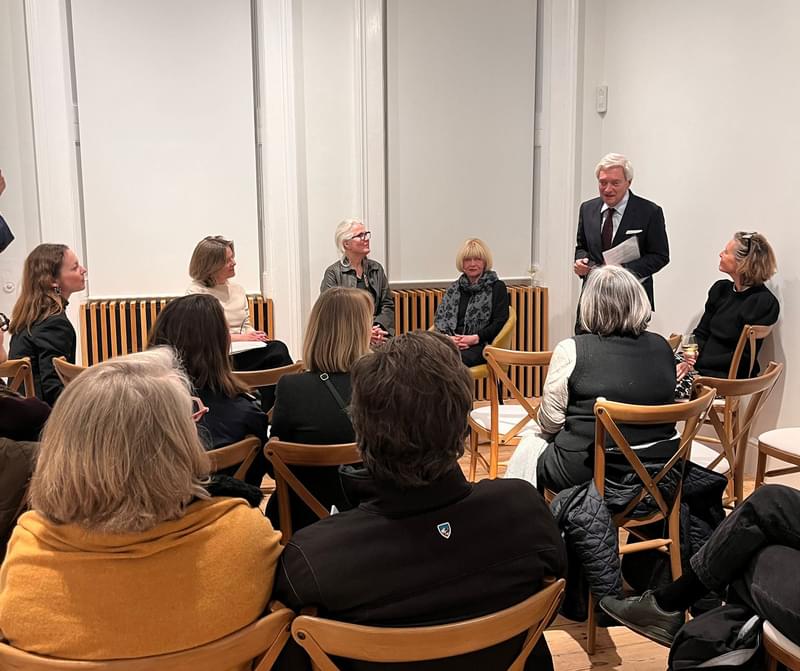 The exhibition featured the work of Nina Malterud, who was awarded a retrospective solo exhibition at KODE Art Museum in Bergen in 2022, and Marit Tingleff, who presented a solo exhibition of work at Landskrona Konsthall, Sweden, also in 2022. From 2019 to 2020, works by Kari Dyrdal and Marit Tingleff were shown in a touring exhibition entitled Forces – Dyrdal Kvasbø Tingleff at Musée de Sévres, Paris; KODE Art Museums, Bergen and Sørlandets Kunstmuseum, Kristiansand. In addition, the show features the work of Heidi Bjørgan and Hanne Heuch.
Wing Gallery, Cromwell Place
London, SW7 2JE
15–19 March 2023
The artist talk was hosted by Norwegian Crafts in collaboration with Taste Contemporary, and was supported by the Norwegian Embassy in London.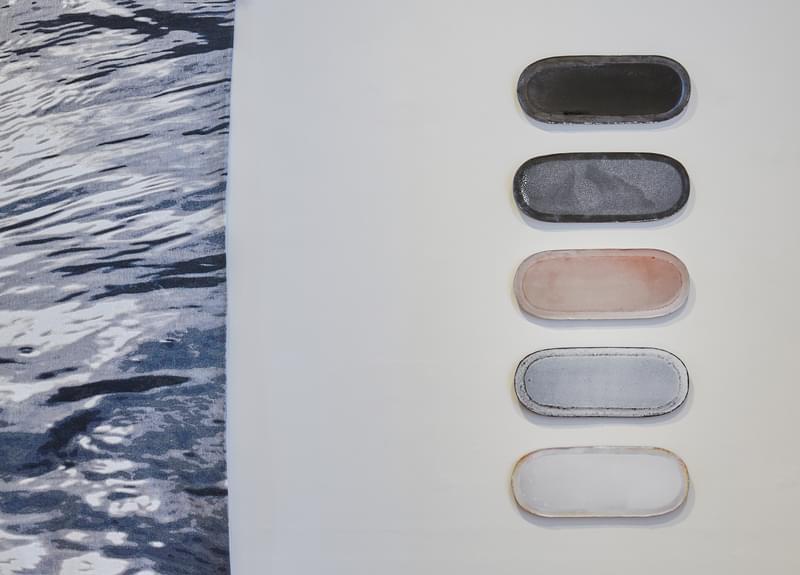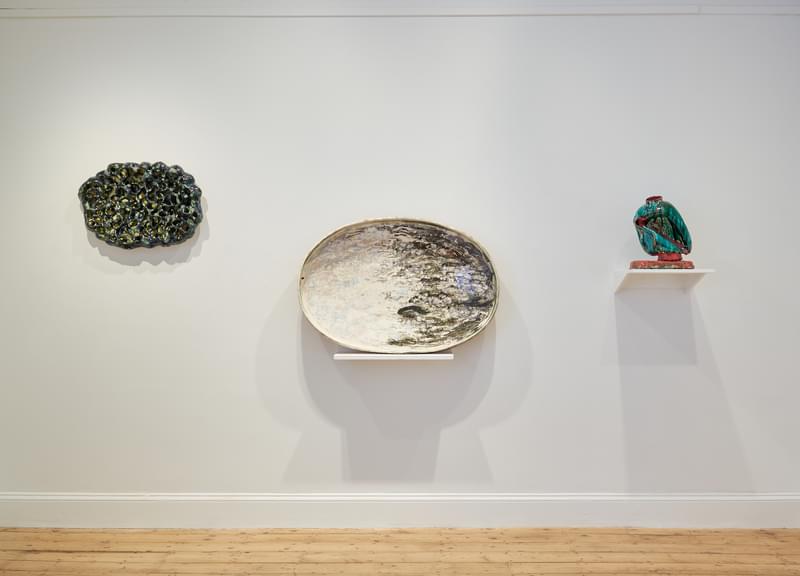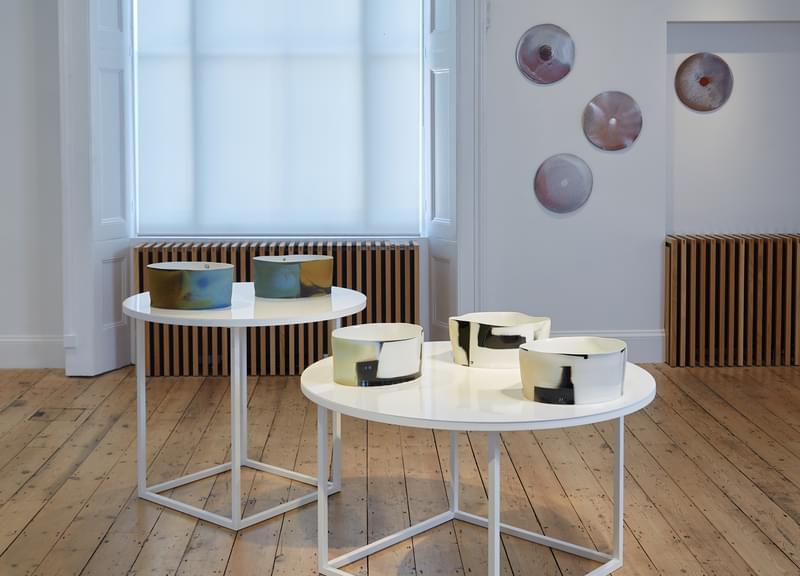 Nina Malterud (b. 1951) was educated at the National College of Art and Design in Oslo 1971-74 and has been working with ceramics since 1975, in Oslo and later in Bergen. From 1994 she was professor in ceramics at the Bergen National Academy of the Arts and 2002-2010 she was rector at the same institution. She has later been part time senior advicer mainly on artistic research and artistic PhD at the academies of the arts in Oslo and Bergen and the Faculty of Art, Music and Design at the University of Bergen. She did a comprehensive retrospective solo exhibition at Kode Art Museum in Bergen, Norway, in 2022.
Marit Tingleff (b. 1954) is a ceramic artist based in Hønefoss, Norway. Initially studying at the National College of Art and Design in Bergen (now the University of Bergen), she went on to become pro­fes­sor and head of ce­ram­ics at the Oslo Na­tional Acad­emy of the Arts from 2013–2016. Taking the landscape of her own daily life as a starting point for her large-scale ceramic plates, she takes ordinary, everyday objects and elevates them to something much more powerful. Her work is included in a number of museums including the Norwegian National Museum in Oslo, Norway; the Design Museum in Copenhagen, Denmark and the Victoria & Albert Museum in London, United Kingdom. She has been awarded several public commissions including work for the Norwegian Government Representation Buildings in Oslo, Norway.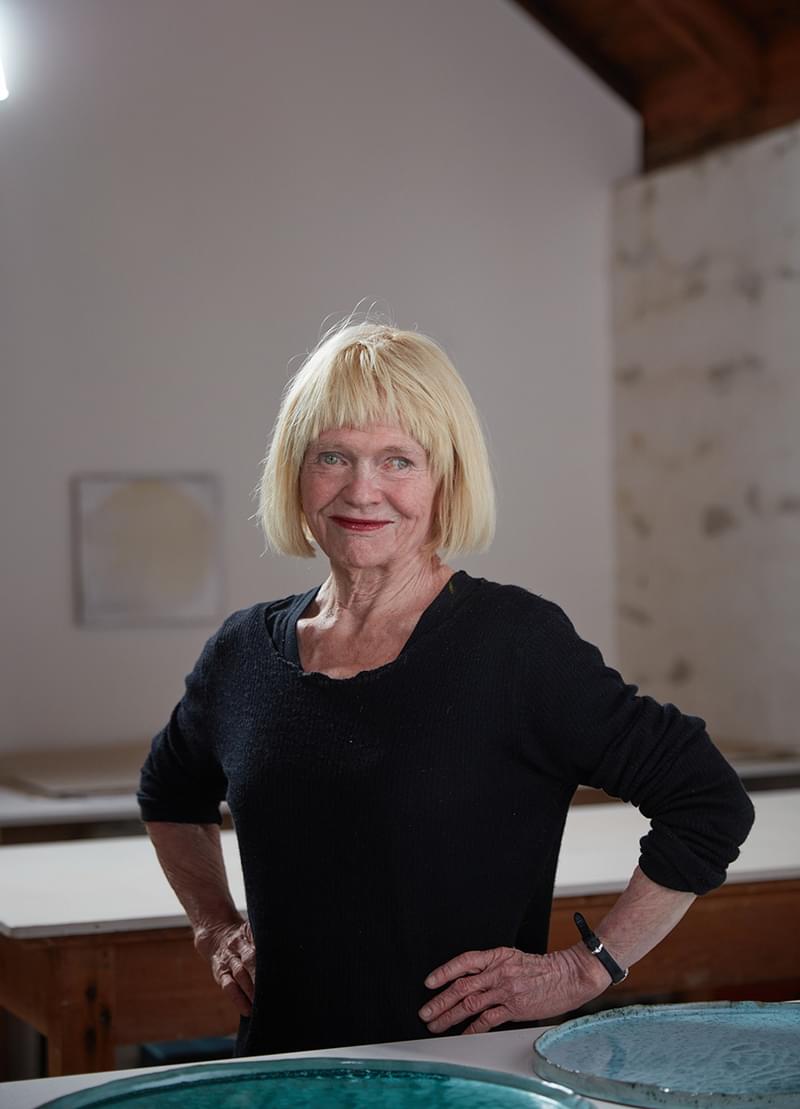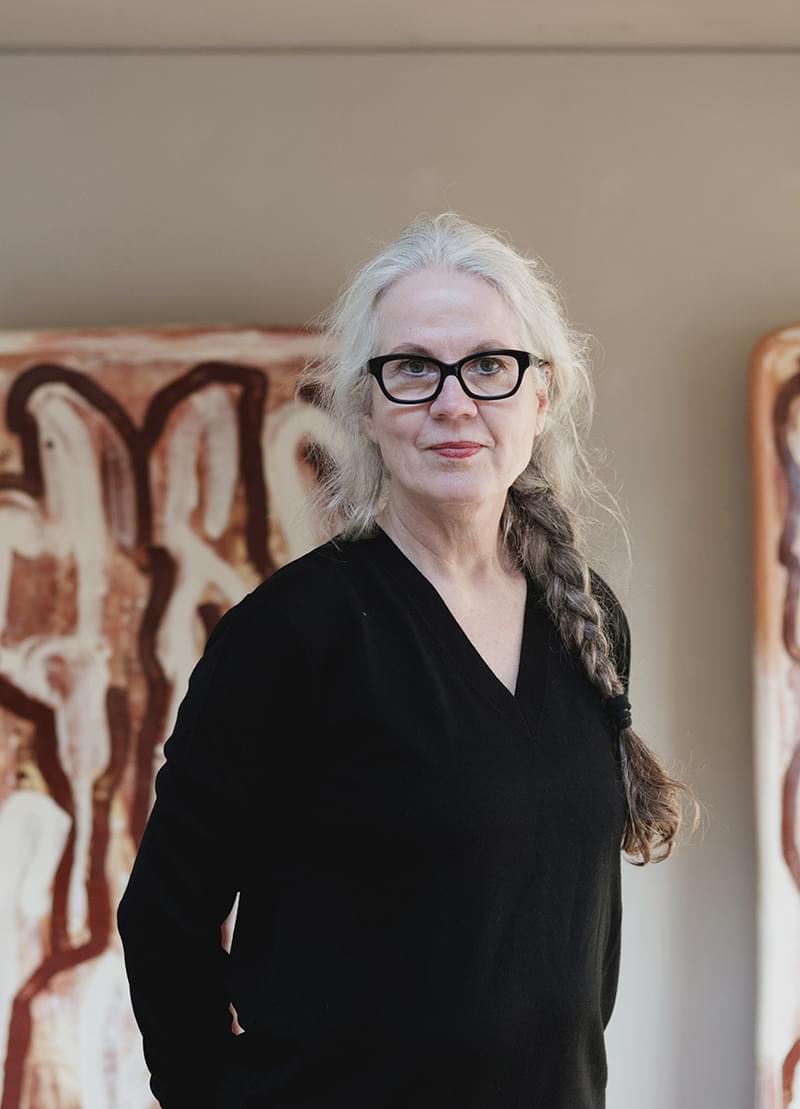 Sarah Griffin is an independent curator and writer specialising in ceramics and applied arts, with a background in modern and contemporary art. Exhibitions include Modern Makers, Chatsworth, 2013, Jennifer Lee: the potter's space, Kettle's Yard 2019, and biannual exhibitions at the New Art Centre, Salisbury, since 2010. Most recently Sarah co-edited Richard Batterham, Studio Potter, V&A Publishing 2022. Sarah is on the Craft Acquisitions Advisory Committee of the Contemporary Art Society, trustee of the Crafts Study Centre, Farnham, and Chair of the Board of Trustees of Open School East, Margate.