Seminars
Book launch, London 2017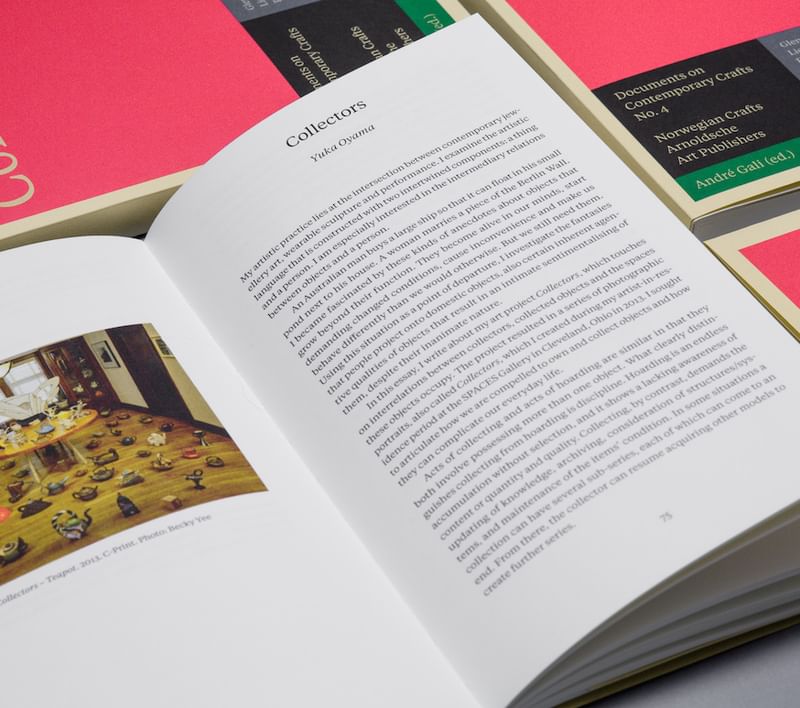 Conversation, book launch and celebration of Galleri Format Oslo, The Royal Norwegian Ambassador's Residence, London, 3 February 2017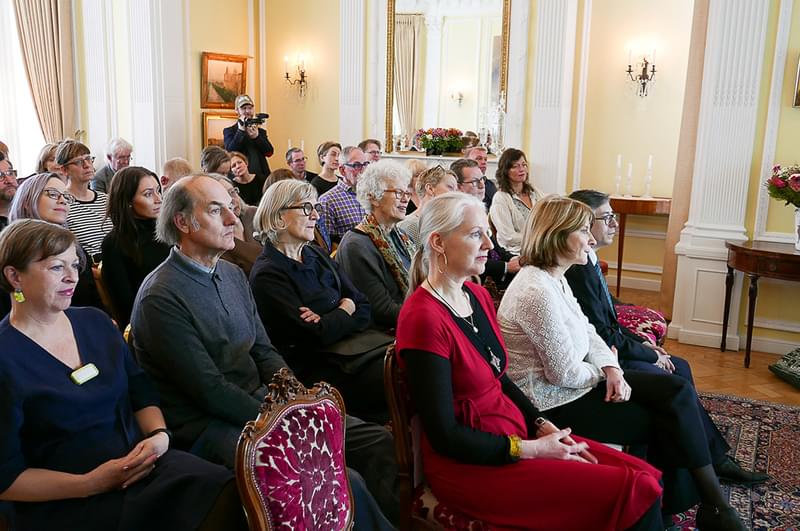 Martina Margetts and Heidi Bjørgan contributed to the event with an inspiring and educational conversation about the exhibition 'Heidi Bjørgan: The Story of an Affair'. The exhibition was on show in Nordenfjeldske Kunstindustrimuseum in Trondheim last year and in the exhibition Bjørgan, working both as curator and artist, showed new ceramic works together with works from the museum's collection, in baroque scenery inspired among other by filmmaker Peter Greenaway.
(You can read Jorunn Veiteberg's thoughts on the exhibition here: http://www.norwegiancrafts.no/articles/a-baroque-fairytale-of-an-exhibition)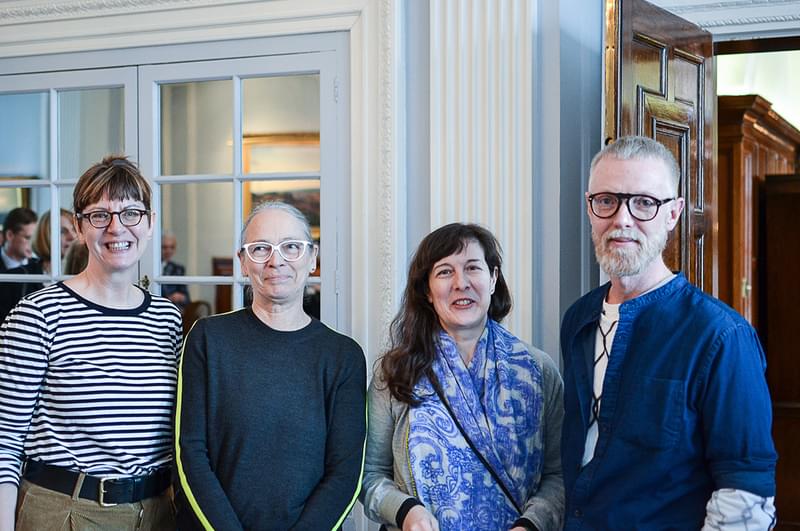 Contributors:
Martina Margetts is Senior Tutor in Critical & Historical Studies at the Royal College of Art in London and a leading international specialist in craft. Her research interests concern the meanings and practices of contemporary craft and design in global and social contexts.
She lectures, curates and writes internationally and was a judge and conference speaker at the 2009 International Crafts Biennale in South Korea. In 2010 she undertook her first research visit to Brazil, which resulted in the major conference at the RCA in January 2011 entitled Brazil – The Cultural Contemporary. She curated Time Machines: Daniel Weil and the art of design for the Design Museum in 2014 and continues to contribute widely to international conferences and research seminars.
Recent keynote lectures in London include the 2013 Peter Dormer Lecture at the Royal College of Art, the Crafts Council's Make:Shift conference 2014, the University of Westminster's Craft in the Expanded Field conference 2014 and Post-Craft at the ICA 2015.
Martina Margetts read History at Bristol University, followed by a Diploma year at the Study Centre for the Fine and Decorative Arts at the Victoria and Albert Museum and a Certificate in Periodical Journalism at the London College of Printing. She was Editor of Crafts magazine for nine years and a senior member of staff at the Crafts Council during the 1980s. Her books include International Crafts (Thames and Hudson, 1991), Michael Rowe (Lund Humphries, 2003) and Tord Boontje (Rizzoli USA, 2007). She has curated major international touring exhibitions including The Raw and the Cooked: New Work in Clay in Britain (MOMA, Oxford and Barbican, London, 1993; with Alison Britton); Objects of Our Time (Crafts Council, 1996) and Only Human (Crafts Council, 1999). She was a crafts adviser to Arts Council England from 1999 to 2007 and is on the Advisory Board of the Journal of Modern Craft and of Craft Research.
Heidi Bjørgan (b.1970) graduated with an MA in Ceramic Art as well as Creative Curating from Bergen Academy of Art and Design. As an artist, she has held a number of exhibitions in Norway and abroad, most recently No two alike II at Blås & Knåda in Stockholm (2017), The Story of an Affair at Nordenfjeldske Kunstindustrimuseum in Trondheim (2016), and No Two Alike at Galleri Format Oslo (2015). In addition she has been included in several group shows and art fairs like En ny bevissthet at Nordenfjeldske Kunstindustrimuseum in Trondheim (2015), Zwinger und Ich at Bomuldsfabriken Kunsthall in Arendal (2015), NADA Art Fair in New York (2015), Collect in London (2017, 2015, 2013, 2010), and Revelations, Grand Palais in Paris (2013). Her work is included in National and international collections like The National Museum in Oslo, Nordenfjeldske Kunstindustrimuseum in Trondheim, KODE in Bergen, and V&A in London.
As a curator Bjørgan has been involved in the international exhibition Thing Tang Trash at KODE (Bergen Art Museum) in Bergen (2011), Tendenser 2012 – Time Out at Gallery F 15 (2012); Less Colour at Rogaland Art Centre (2012), Signed Inger Waage at KODE in Bergen (2012), and Beyond G(l)aze, a comparative exhibition on clay based art between Norway and China, in cooperation with the Norwegian curator Bjørn Inge Follevaag and the renowned Chinese curators Feng Boyi and Wang Dong (2012).
Since 2000 Bjørgan has been part of the artist group Temp, who ran the gallery TEMP (2000-2002) and has exhibited in and/ or curated more than twenty exhibitions showcasing more than 100 Scandinavian artists since it was established,