Seminars
Craft as a meeting place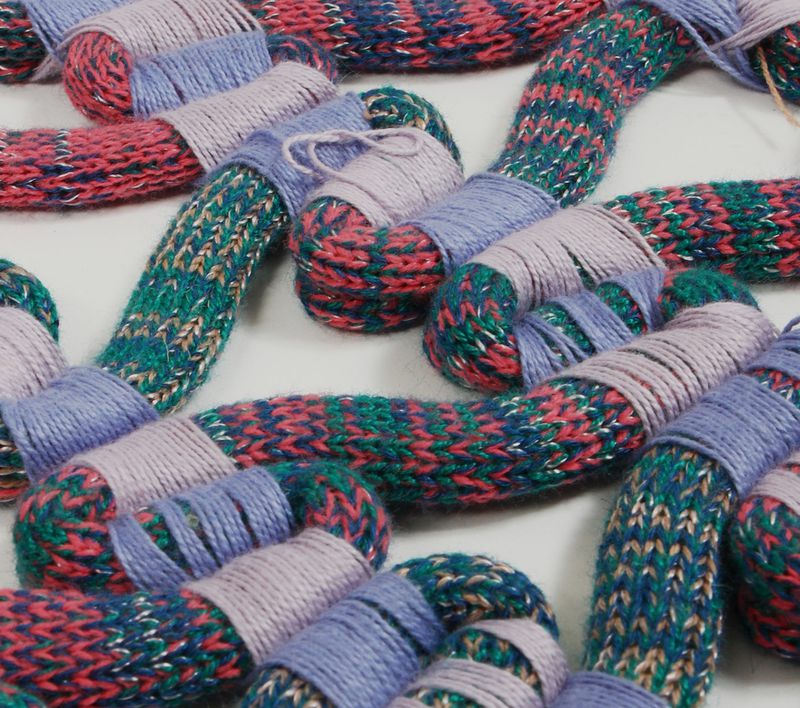 An international seminar seeking to highlight some of the complexities of craft as an arena for exchange and connection, expanding the notion of what contemporary craft is
In connection with Årsutstillingen – The Annual Exhibition 2023, The National Museum hosted an international seminar produced and developed by Norwegian Crafts in collaboration with Christina Zetterlund, independent curator, and Associate Professor of Design at Linnaeus University.
The seminar explored the potential of craft as a meeting place, diving into its role in people's lives, displacements, dreams, and potentially even conflicts. The overall aim was to highlight some of the complexities of craft as an arena for exchange and connection, expanding the notion of what contemporary craft is. This process entails looking towards practices that have historically been left out of the contemporary craft field's established framework, such as Romani handicraft, Indigenous making, and food-related practices.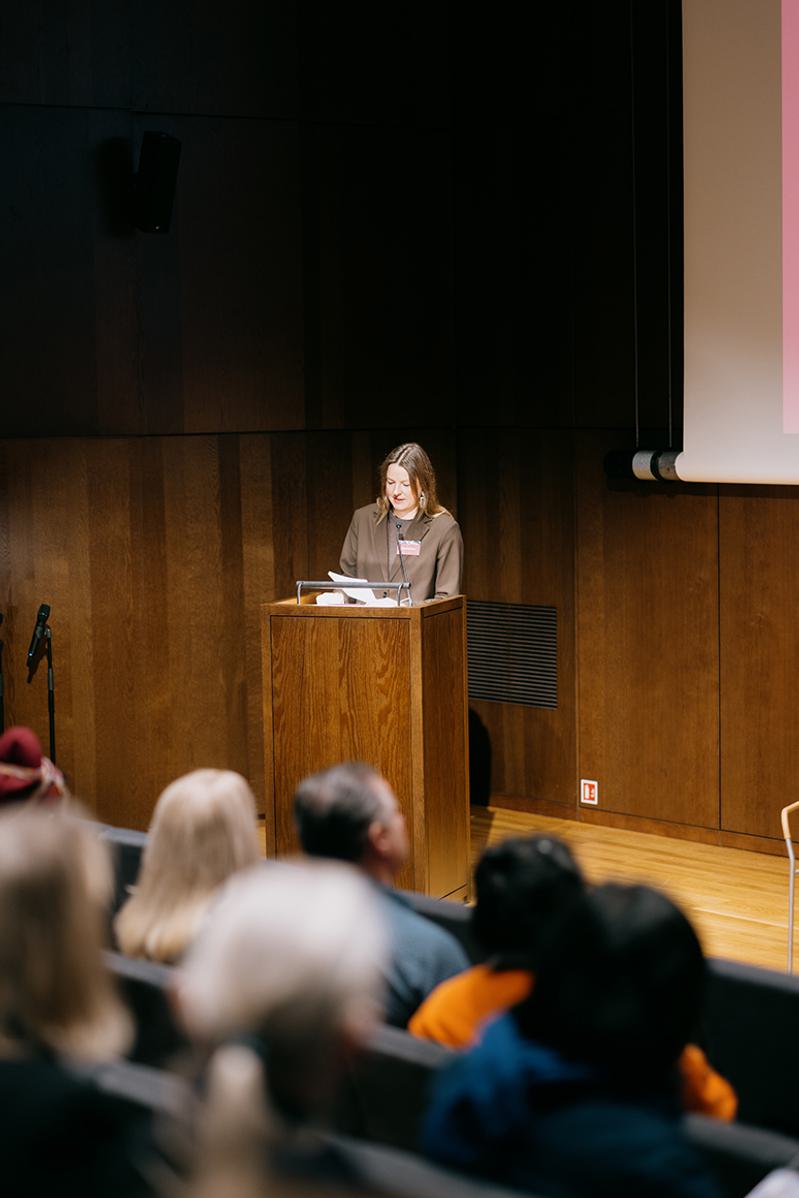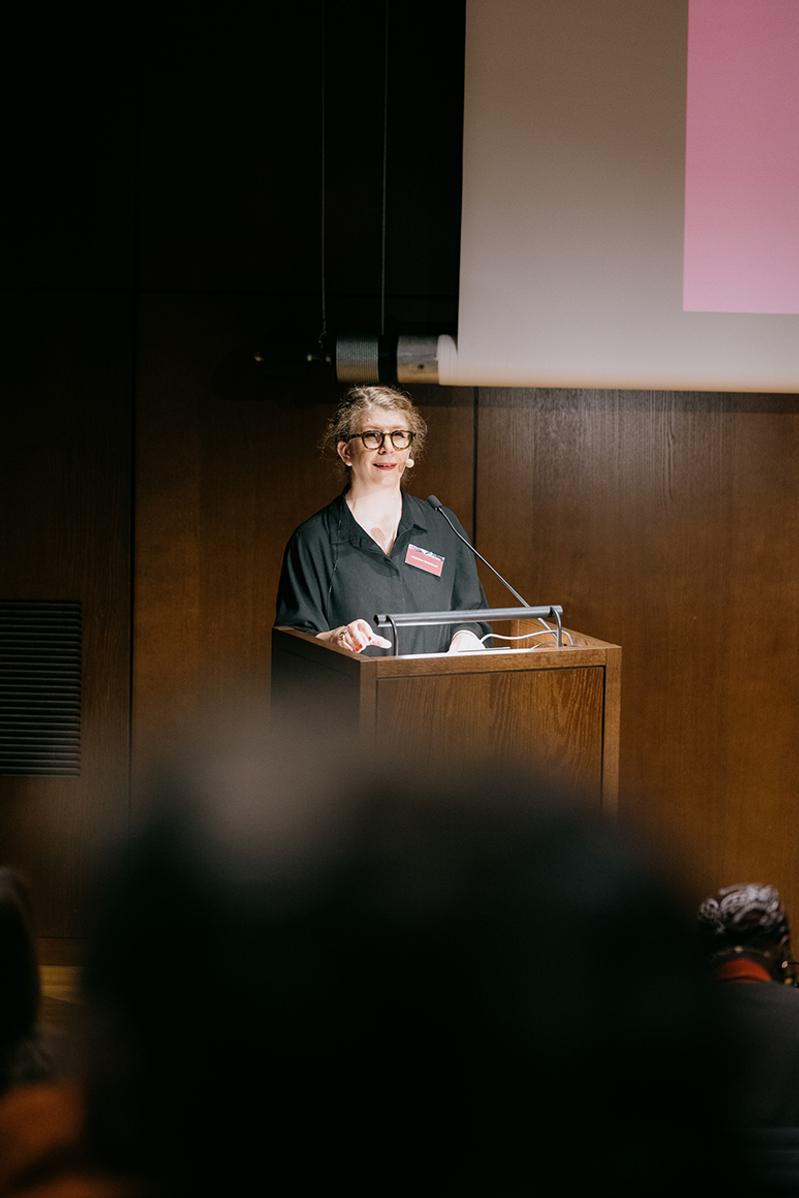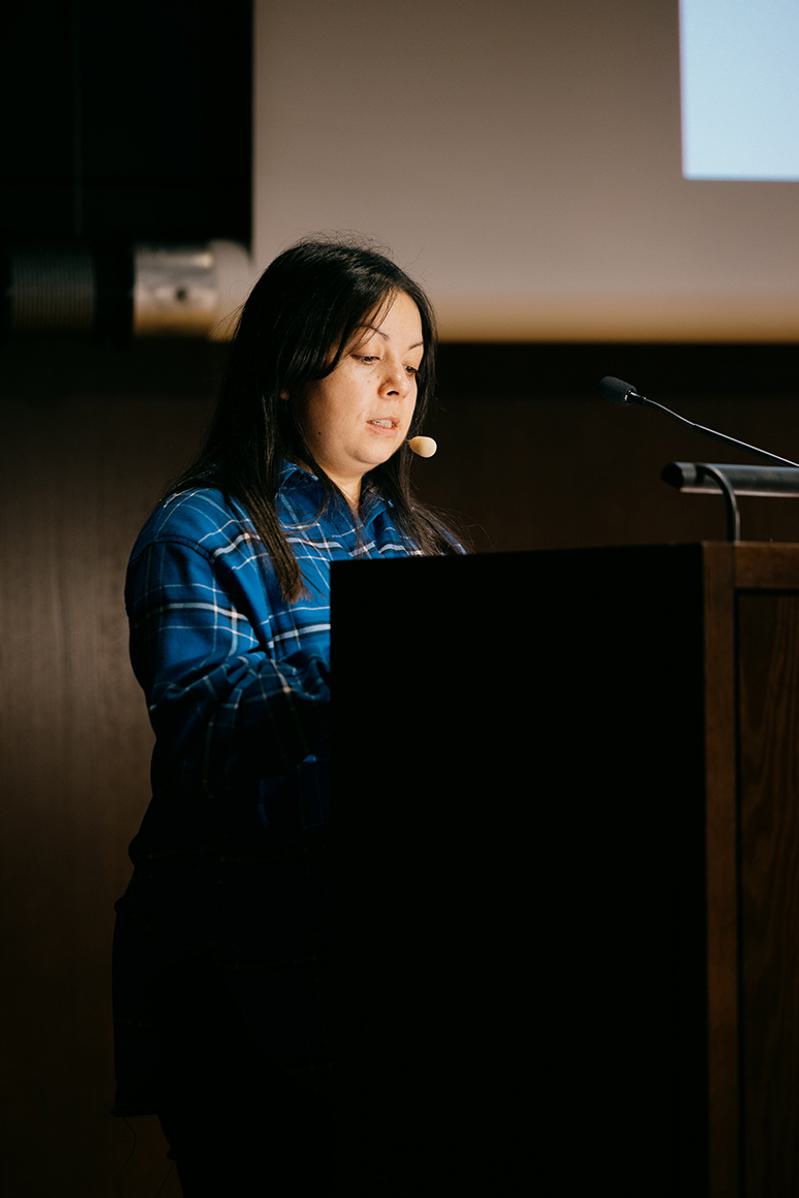 When: Wednesday 8 November 2023
The National Museum, workshops at Samisk Hus, Kunstnernes Hus and Melahuset
The event was held in English
Following a session with presentations in various formats at The National Museum these topics were further explored through three separate workshops at Samisk Hus, Melahuset and Kunstnernes Hus, which provided the participants with hands-on experiences with materials and the act of making together.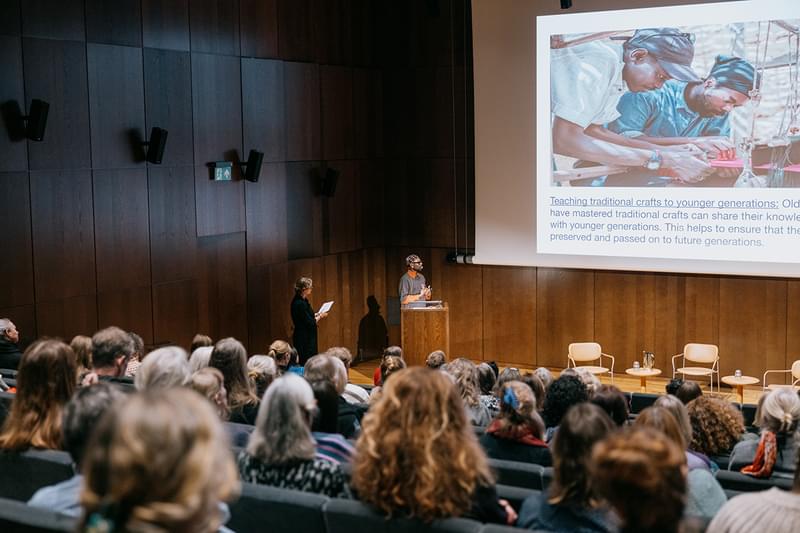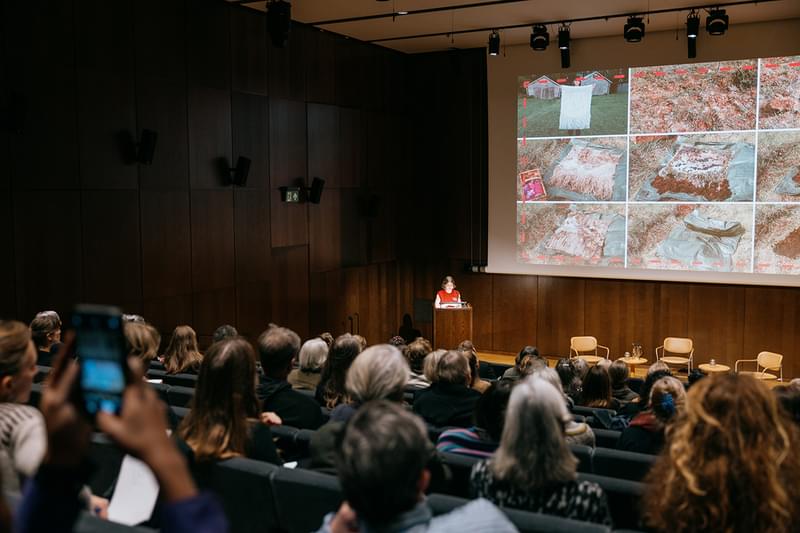 Christina Zetterlund – Co-producer
Christina Zetterlund is a craft and design historian active as educator and researcher at +Change Design, Linneaus University (Sweden) and as an independent curator within Craft and Design, where she works with local and situated practices most recently with Luleå Biennial 2022, Craft & Art in Norrbotten and (Re-)learning Archive in Småland.
Karen Patel – Keynote speaker
Dr Karen Patel is a Research Fellow in the College of English and Media and Director of the Centre for Equality, Diversity and Inclusion in the Arts (CEDIA) at Birmingham City University. Between 2019-2023 Karen led the Arts and Humanities Research Council funded project Craft Expertise, in collaboration with Crafts Council, which highlighted inequalities in professional craft. Karen's research interests centre on issues around expertise, gender, race and social media use in creative work. Karen is author of The Politics of Expertise in Cultural Labour: Arts, Work, Inequalities and co-editor of Craft Entrepreneurship with Dr Annette Naudin (both published by Rowman & Littlefield International).
Bart Pushaw – Keynote speaker
Bart Pushaw is an Assistant Professor of Art History at the University of Tennessee at Chattanooga. His research, teaching, and curatorial work focus on colonial histories, especially the intersections of the Indigenous Arctic and the Black Atlantic. He is also a part of the international research project "The Art of Nordic Colonialism: Writing Transcultural Art Histories." He works closely with museums and collections in and out of the Arctic to propel the accessibility of Inuit, especially Kalaallit, cultural heritage and advance repatriation campaigns.
Damien Ajavon – Artist
Damien Ajavon is an Afropean textile artist born and living in Paris, with Senegalese and Togolese roots. Their work explores the manipulation of textile fibers by hand, and their creative process is influenced by the interplay between visual and tactile experiences. Using their African and Western influences, Damien tells stories through textiles. Motivated by the desire to search for their identity, their blackness, their homosexuality and their relationship to home, origin and spirit, Damien has gained significant international visibility across Europe, Africa and North America. Recently, Damien completed their Masters in Textiles at the National Academy of Arts in Oslo, where they were able to develop various skills including hemp weaving, cashmere dyeing, Italian feather work, digital knitting , traditional Manjak weaving, hat felting and the creation of accessories in Quebec.
Ida Isak Westerberg – Artist
Ida Isak Westerberg is a textile artist based in Luleå, Sweden with a degree from Friends of handicraft. In their work, Westerberg uses weaving as a tool to explore queer and tornedalian perspectives, utilising a variety of techniques and methods to allow different spaces to alter materials and expressions. Westerberg has collaborated with practitioners of different modalities including artists, gardeners, dancers, and choreographers. Yet their most sacred relationship appears to be with nature itself, working closely with a mire in Övertorneå municipality. Since 2019, the mire has been somewhat centralised in Westerberg's work, as a collaborative partner but also as a space where different parts of identity are examined and developed. In 2022, they exhibited at the Luleå Biennale and worked as scenographer for the dance and circus performance Väven. In 2023, they had exhibitions in Luleå, Falun and Stockholm, among other commissions.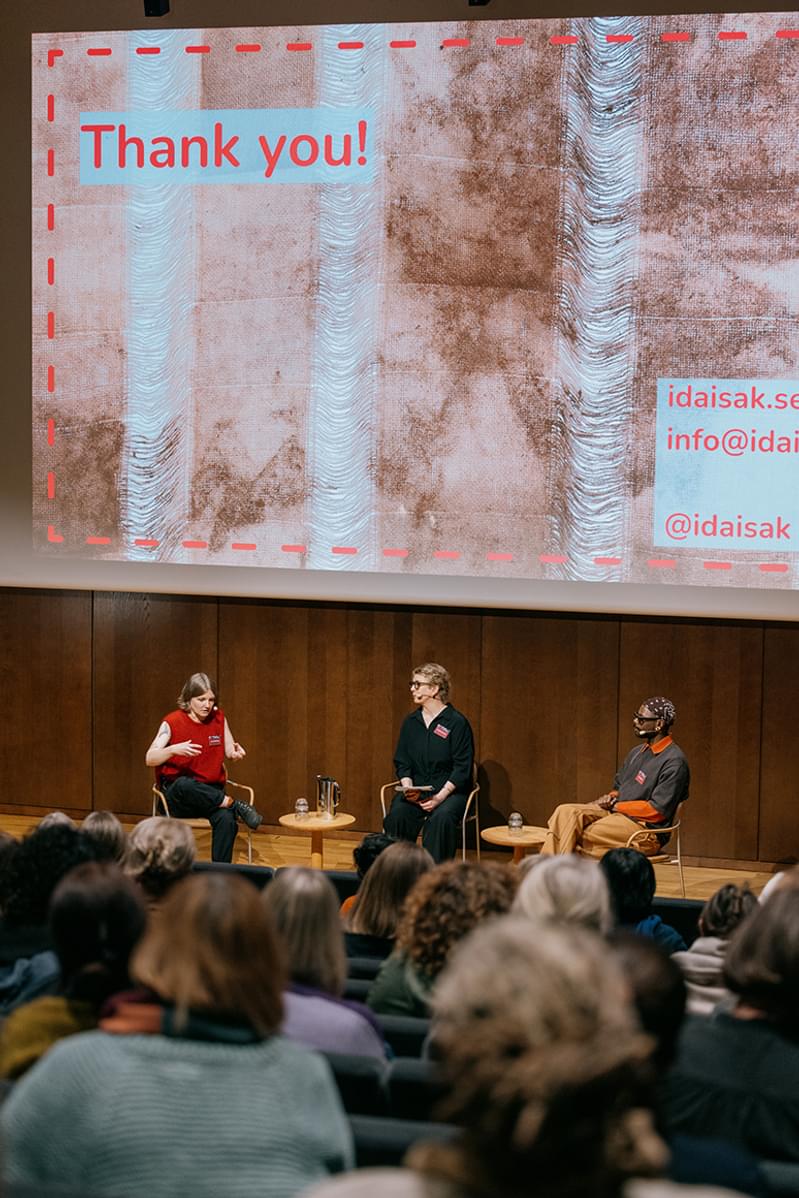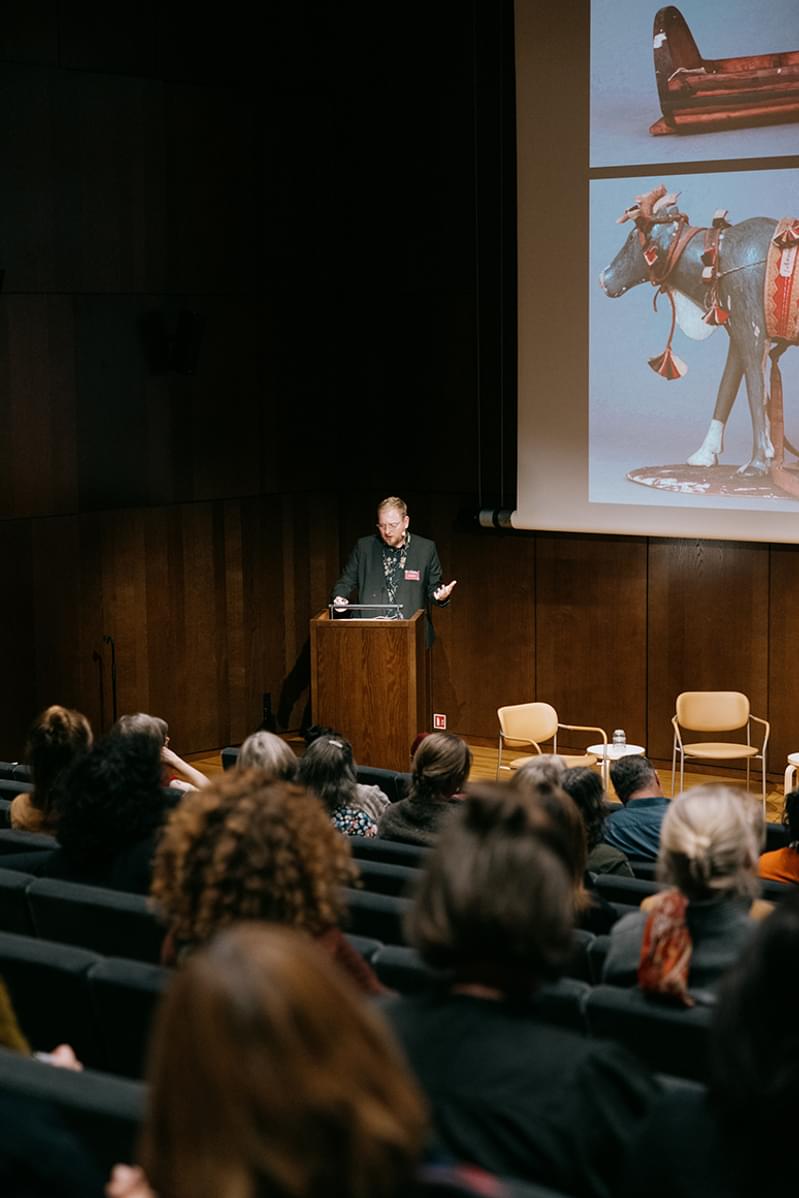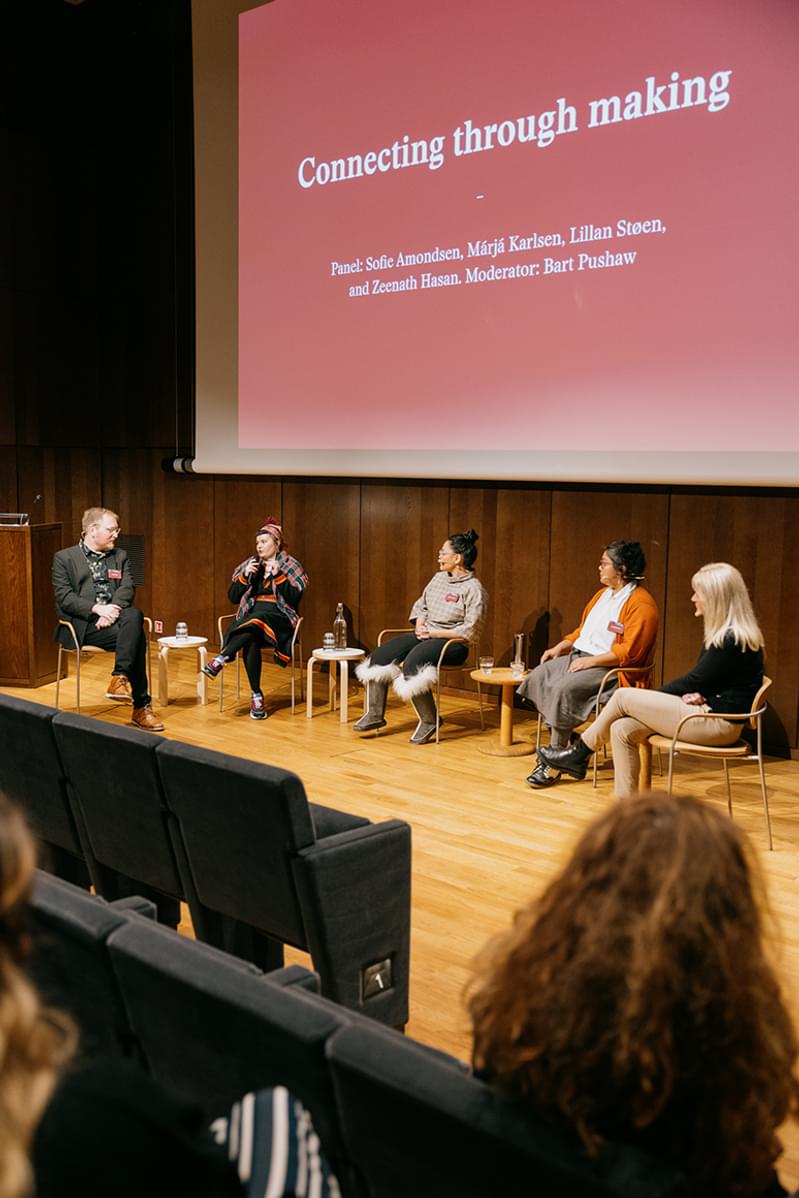 The seminar was a collaboration between Norwegian Crafts, The Norwegian Association for Arts and Crafts and The National Museum. It received support from The Craft Artists' Remuneration Fund and Arts Council Norway.