Seminars
Craft as a meeting place – workshops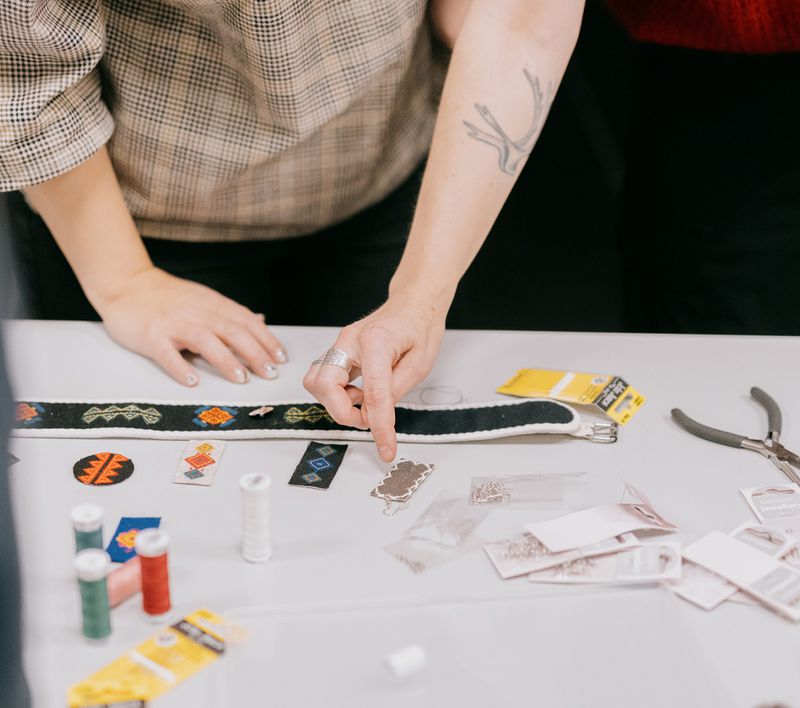 Part 2 of the seminar Craft as a meeting place

Three separate workshops that in different ways aimed to further explore the potential of craft as an arena for exchange and connection
The workshops followed the seminar that took place at the National Museum on Wednesday 8 November 10:30–15:30. They took place simultaneously 16:00–18:30 at different locations: Samisk Hus, Kunstnernes Hus and Melahuset.

Workshop 1 – Indigenous making

Led by Sofie Amondsen and Márjá Karlsen
Samisk Hus: Dronningens Gate 8B, 0151 Oslo
Time: 16:00–18:30

The workshop was an earring workshop combining Inuit sealskin embroidery and coastal Sámi mica-embroidery. The participants were be able to make their own earrings and learn about traditional ornaments from both cultures.
Márjá Karlsen is a Sea Sámi artist and duojár. She works with traditional Sámi practices and is particularly interested in the rich language of duodji. Weaving with wool from Sápmi is her preferred material to work with. Storytelling is a central part of duodji and is also Karlsen's art practice. Her work is both a declaration of love to Sámi duodji, and a middle finger to the Nordic colonial states.
Sofie Amondsen is a seamstress based in Grønland. She has been with leather processing and traditional national clothing craft for 5 years. Amondsen is interested in the slowly disappearing culture, which contains sustainability. She is trying to bring sustainability back to life by making modern handicrafts.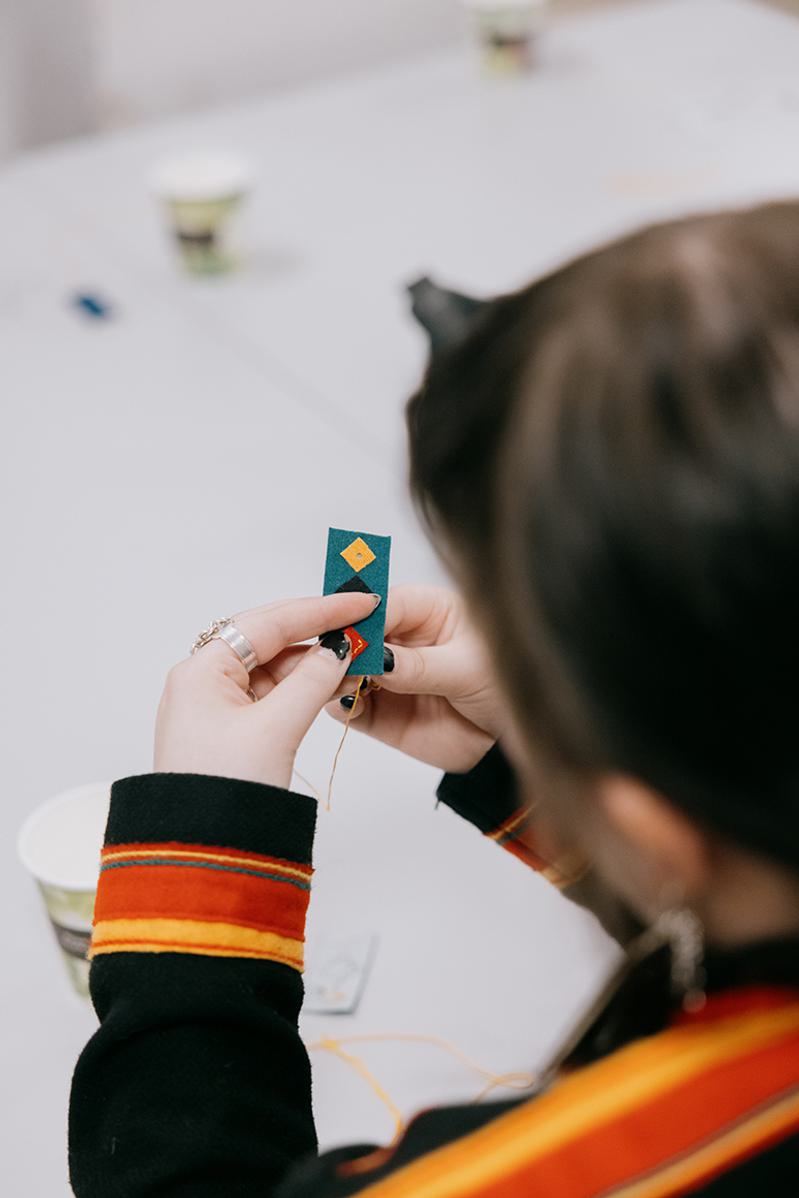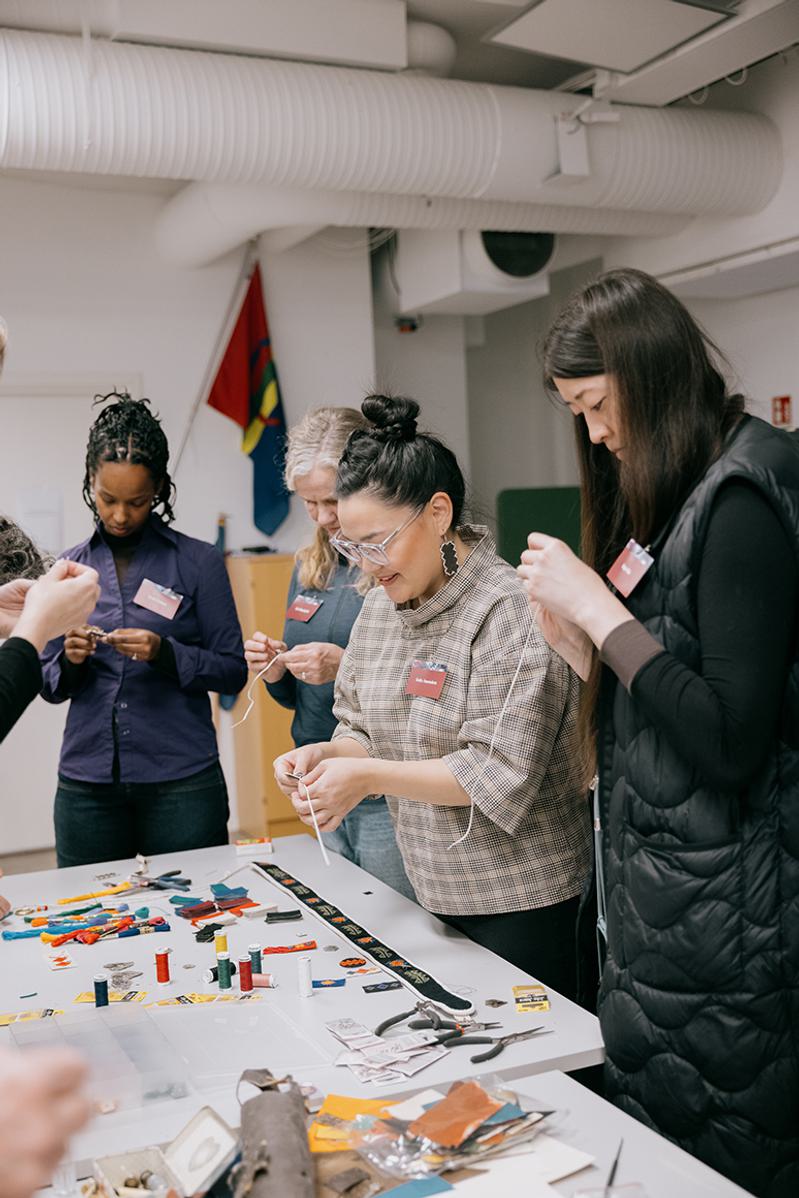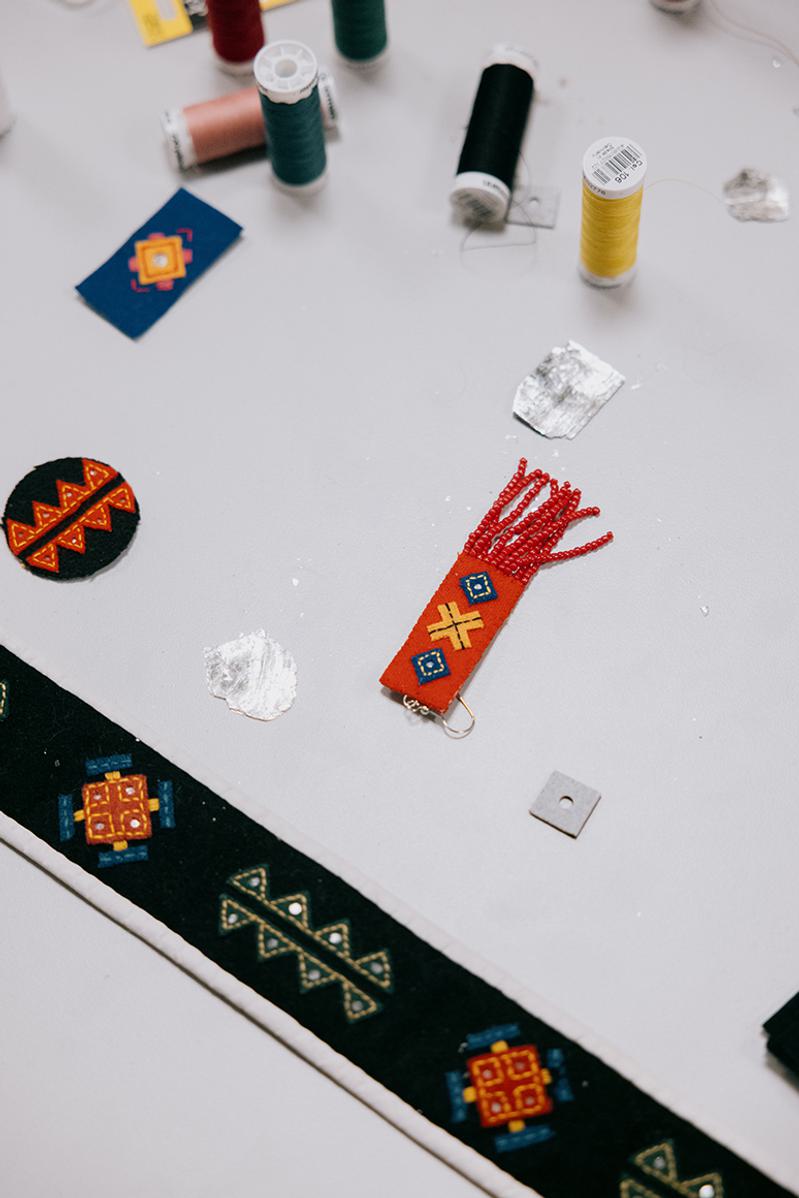 Workshop 2 – Romani handicraft

Led by Lillan Støen and Holger Gustavsen
Kunstnernes Hus (Atelier Felix): Wergelandsveien 17, 0167 Oslo
Time: 16:00–18:30

In this workshop, participants learnt how to make a 'stompestake', which is a steel wire candlestick that makes it possible to burn up the last bit of the candle. This kind of handicraft is closely related to the Romani culture.
Lillan Støen has been working as the Secretary of the National Association for Travellers/Romani in Norway since 2007. Deputy Chairman of Innlandet County`s Multicultural Council and an activist for the rights of national minorities both nationally and internationally.
Holger Gustavsen has held the position as Leader of the National Association for Travellers/Romani in Norway since 2005 and has worked for National minorities rights in many areas. Participated in the creation of "Latjo Drom", a museum department with national responsibility for disseminating the history and culture of the Taters.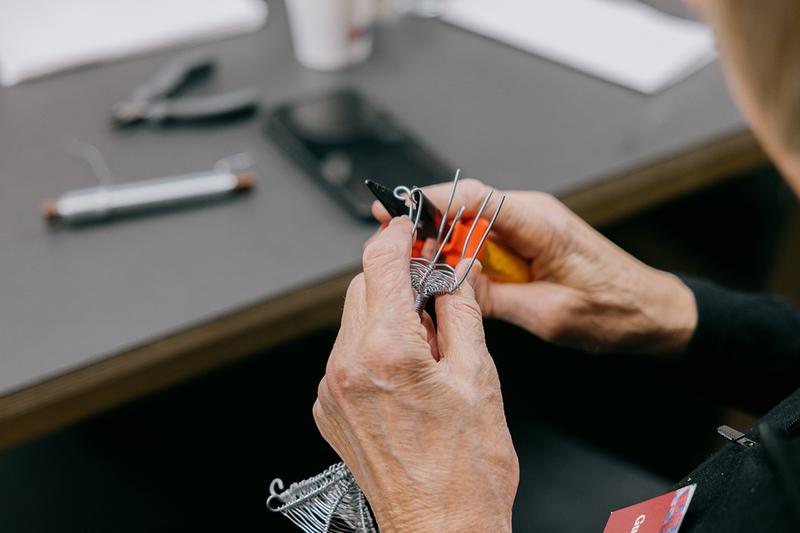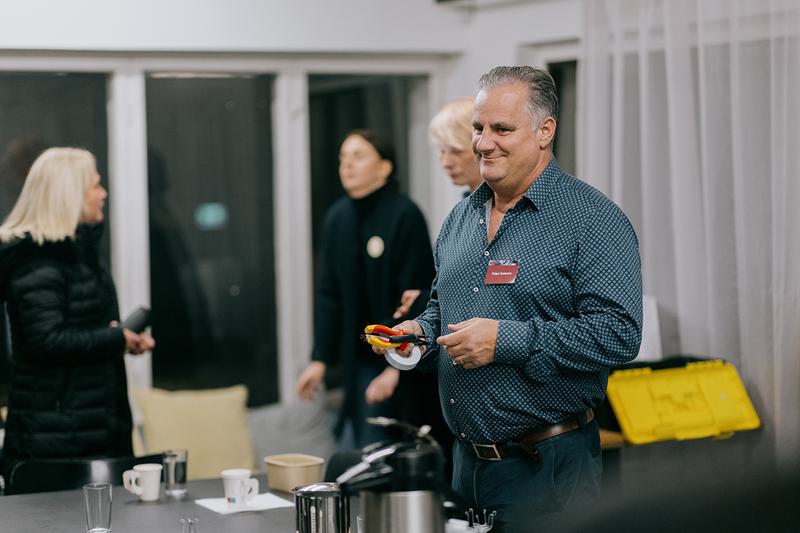 Workshop 3 – Food-related practices

Led by Zeenath Hasan
Melahuset: Mariboes gate 8, 0183 Oslo

In this workshop, participants greeted the microbial complex that diversifies gut bacteria through artisanal fermentation methods. While cooking dosa (fermented lentil) and barley miso, attendees prepared 'Forever Lacto-Ferment' jars as a home kitchen proposal to meet the global food surplus challenge.

Zeenath Hasan engages with food as material for knowledge production in her artistic research. Her works have been commissioned to culinarily articulate, amongst others, violence in language, reverence and fragility in inter-species relations. She has co-founded Rude Food Malmö, Sweden's first food-surplus catering company. She is senior lecturer and serves as head of the Design Department at Linnaeus University.