Seminars
Whakapapa quilt workshop with Ron Te Kawa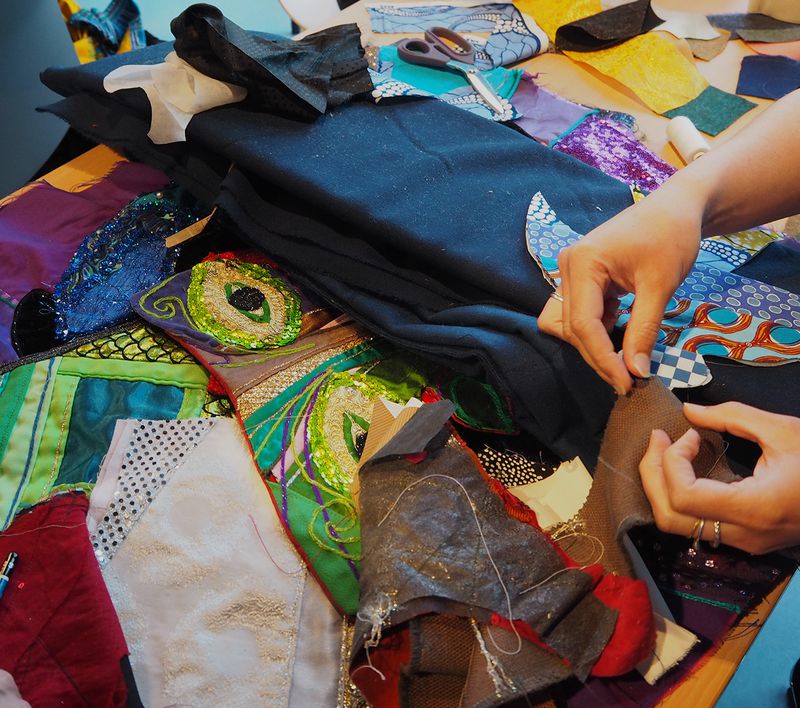 Workshop with fabric artist Ron Te Kawa as part of the exhibition Te Whare Pora at Nitja Centre for Contemporary Art
Norwegian Crafts and Nitja Centre for Contemporary Art hosted a textile workshop with artist Ron Te Kawa on the occasion of his solo exhibition Te Ware Pora at Nitja.
Whakapapa quilts are a method of working that was devised by Ron Te Kawa over ten years ago. Drawing on the Māori term whakapapa (meaning genealogy and connections), whakapapa quilts illustrate personal history through landmarks and family connections.
In the workshop, Ron Te Kawa shared the philosophy around whakapapa quilts and participants were encouraged to begin their own quilt, describing their own whakapapa (genealogy). The artist encouraged participants to bring fabric that was sentimental or significant to incorporate into the quilt design in addition to the provided second-hand fabric in the workshop.
When: Tuesday 22 August 6–8:30 PM
Where: Nitja Centre for Contemporary Art

Thanks to Gudbrandsdalens Uldvarefabrik and the costume department at The Norwegian Opera and Ballet for donations of leftover textiles.
Ron Te Kawa also did a two-day workshop with first-year students in duodji at Sámi allaskuvla in Guovdageaidnu 24–25 October. The workshop took place before the opening of his exhibition Whare Pora: A Sacred Space at Sámi Dáiddaguovddáš in Kárášjohka on the Norwegian side of Sápmi.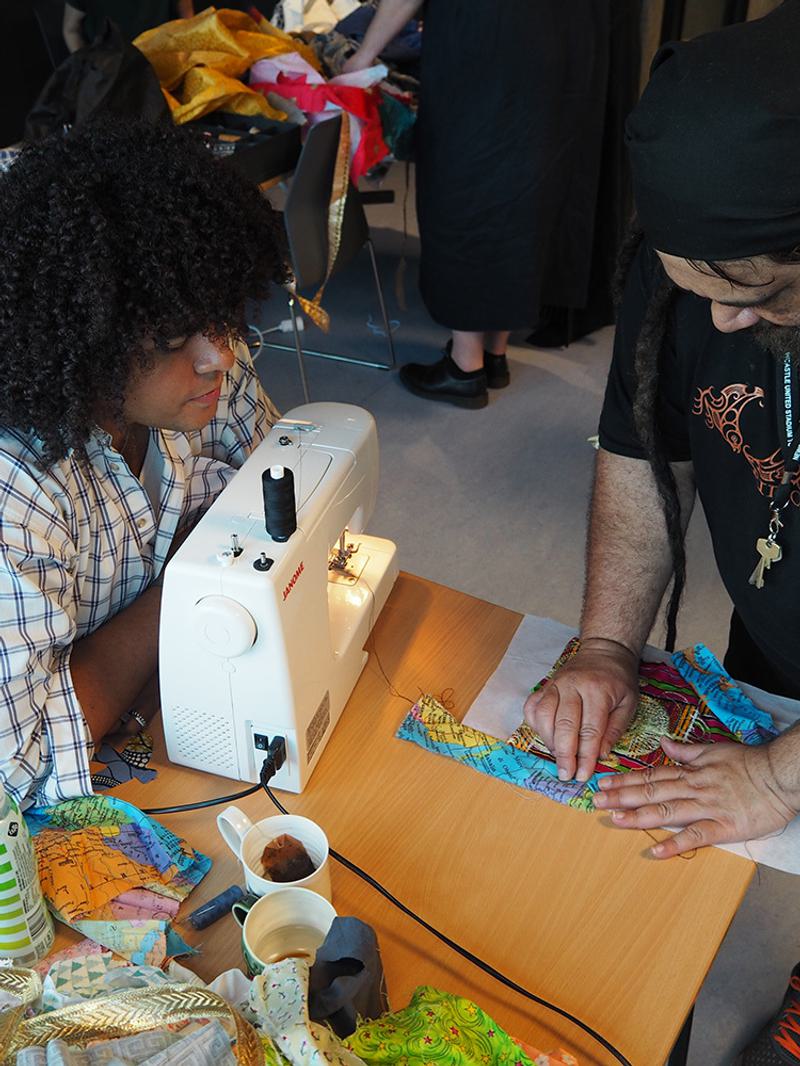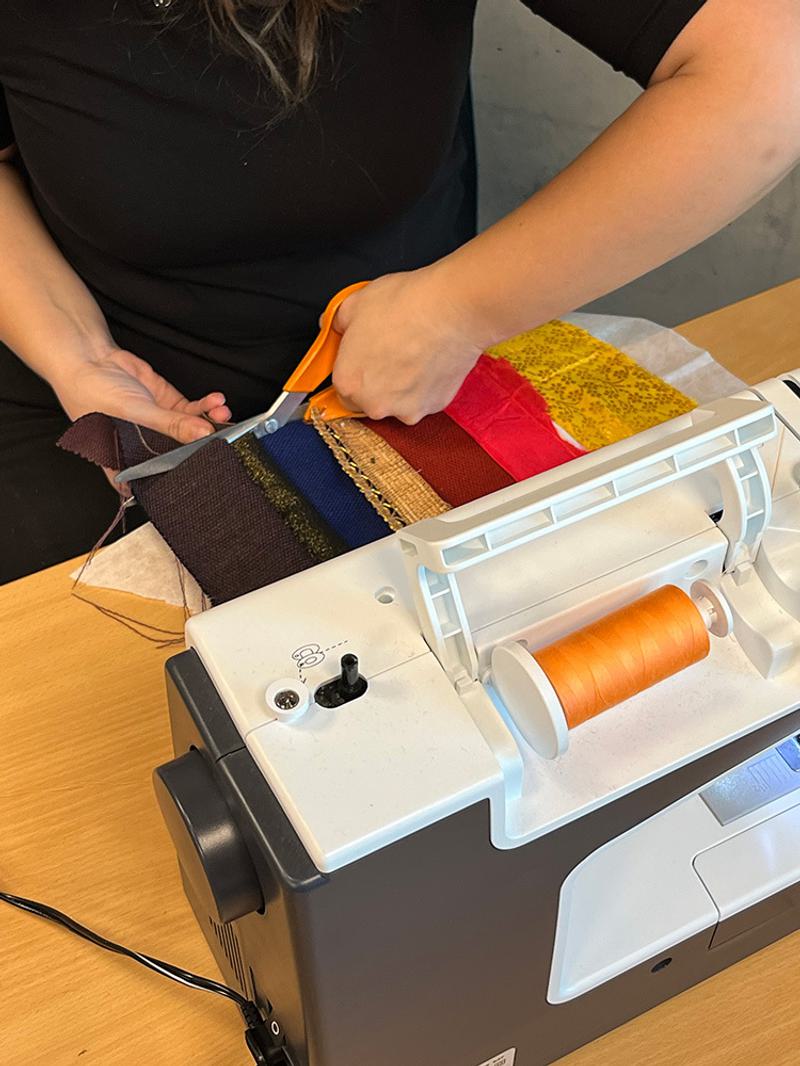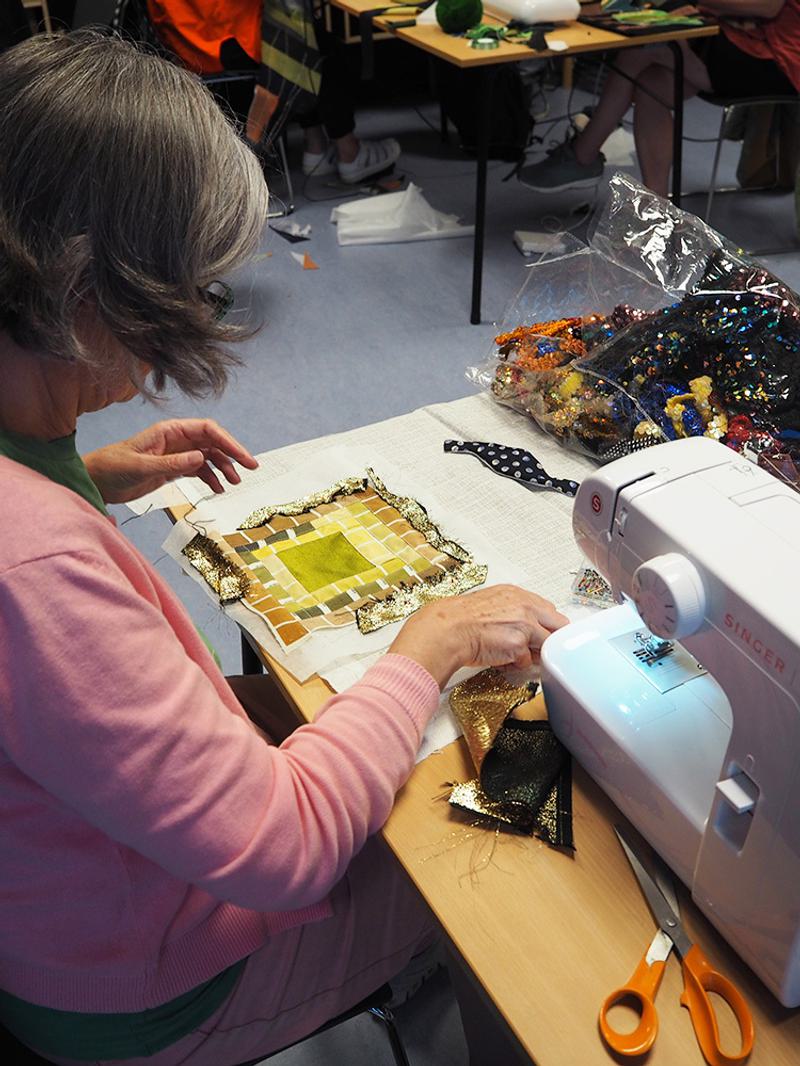 About the exhibition: Te Whare Pora
Ron Te Kawa of Ngāti Porou (Aotearoa/New Zealand) has been working prolifically in fashion, art, community and education. His unique quilting style continually explores Māori knowledge, his genealogy and female deities through bold colour and a tactile application of materials. Breaking the rules of traditional quilt construction, all types of fabric are masterfully stitched together to illustrate scenes from his imagination, his history and the stories of the people influential to his life. His quilts burst with energy, a love of making and the utterly democratic way in which he approaches creating.
The exhibition Te Whare Pora is on view at Nitja from 19 August–24 September 2023. This is his first exhibition in Norway.

Curated by Zoe Black (Deputy Director of Objectspace, Aotearoa/New Zealand's leading gallery dedicated to the fields of design, craft and architecture), the exhibition at Nitja is a collaboration with Norwegian Crafts as part of their Curator in Residence in 2020–2022 programme.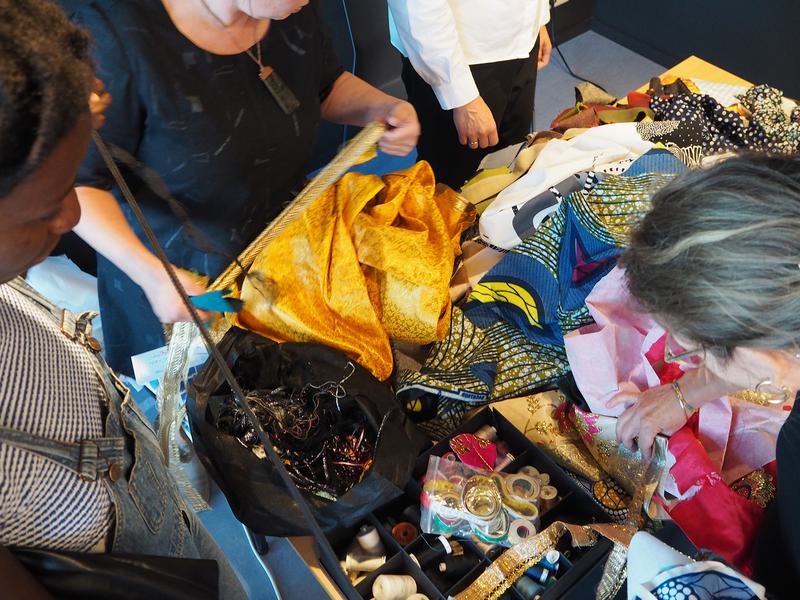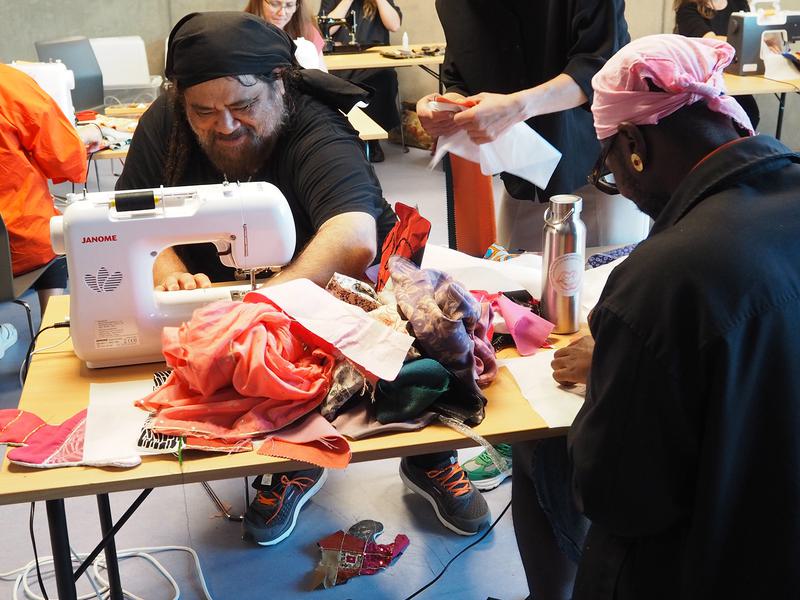 Maungarongo (Ron) Te Kawa of Ngāti Porou has been working prolifically in fashion, art, community and education across Aotearoa New Zealand for decades. Using sewing as a conduit to connect with people, he expertly guides workshop participants to confidently create with fabric and express their whakapapa (genealogy) through sewing.

Ron Te Kawa has exhibited throughout Aotearoa New Zealand including a solo exhibitions in 2021 at Centre of Contemporary Art Toi Moroki and Objectspace, and in 2020 at Te Kōputu a te whanga a Toi, Whakatāne. He was awarded Best Futuristic Design at the 2006 Canterbury Fashion Awards, has been nominated for a Benson and Hedges Fashion award and in 2019 he was named the Adult Community and Education Aotearoa Māori Educator of the Year.
Learn more about Ron Te Kawa in the essay Love as a Rebellious Act written by Sarah Hudson in the third issue of The Vessel, Embodied Knowledge Exploring the Influence of Whakapapa and Maadtoe jah Maahtoe.