Residency
Curator in Residence 2020–2023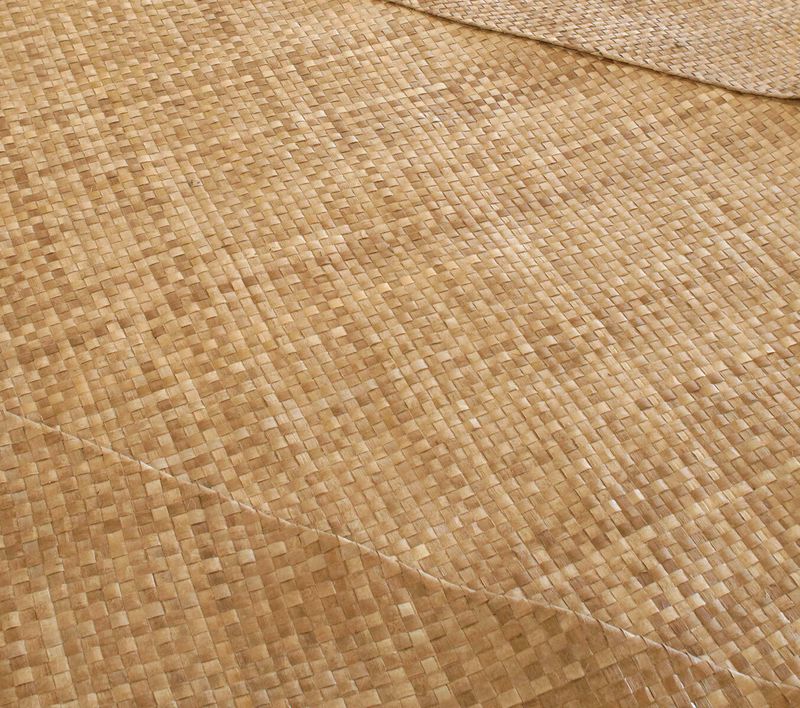 Deputy Director at Objectspace, Zoe Black, is Norwegian Crafts' Curator in Residence in 2020–2023
Norwegian Crafts has invited Zoe Black to be our Curator in Residence in 2020-2023. With this residency we aim to further dialogue about Indigenous craft practices and contemporary craft from both Aotearoa New Zealand and Norway. One of the key outcomes will be the strengthening of new and existing connections and an enriched understanding of working with diverse communities. Both Objectspace and Norwegian Crafts are undertaking work to address ways in which their institutions can honour Indigenous making practices.
Objectspace's community development project, that Zoe is leading, is a framework for how the gallery engages practitioners, communities of makers and audiences. Through co-design and collaborative programming, the project aims to remove barriers to access and build long-term relationships with practitioners and communities from Moana Oceania, Asia and under-represented communities living in Aotearoa New Zealand. These relationships result in exhibitions developed in partnership with the communities to promote and advocate for critically under-represented craft and object art forms.

Stories of Making: Across the Ocean, over the Mountain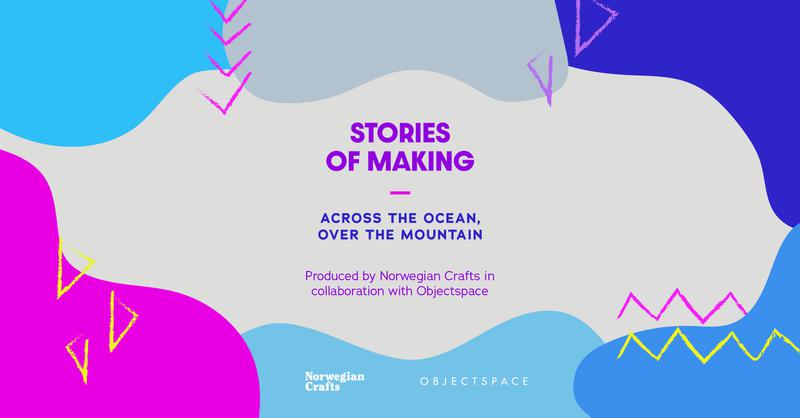 As a part of this residency Zoe Black, Objectspace and Norwegian Crafts are undertaking a collaborative project titled Stories of Making: Across the Ocean, over the Mountain. The project is aimed at creating opportunities for Indigenous practitioners and continuing the dialogue in the craft field between Sápmi and Norway, Aotearoa New Zealand and beyond, exploring how living cultural practices are unique to place and people yet offer common ground to come together. The project includes an online seminar programme taking place in November 2020.
Writer and guest editor – The Vessel
Zoe Black has contributed to Norwegian Crafts' online Articles with two interviews, both co-published with the Norwegian magazine Kunsthåndverk. The texts were moved and republished for The Vessel in 2022 and lightly edited for this purpose.
During her first visit to Norway in February 2020, Zoe had the chance to pay a visit to the home of one of the foremost textile artists in Norway, Brit Fuglevaag. The visit resulted in an interview titled Weaving the Wild: the work of Brit Fuglevaag. The second interview is with the artist collective Mata Aho Collective. Norwegian Crafts is working with Mata Aho for a project to take place in Sápmi and Norway in 2021. Zoe talked with Mata Aho in preparation for this project. Read the interview titled Mata Aho: Māori weaving practices at atua-scale.
In 2022 Zoe Black was co-editor of the third issue of The Vessel titled Embodied Knowledge together with Jasmine Te Hira and Carola Grahn. The issue explored ideas of whakapapa and maadtoe jah maahtoe within different material customs, describing the connections between Indigenious knowledge systems from Saepmie and across Te Moana nui a Kiwa, the Pacific Ocean. Through the work of jewellers, weavers, fibre artists, artists and duojárat from Saepmie and Aotearoa New Zealand, this issue describes whakapapa and maadtoe jah maahtoe as important value systems and energy that draw together and bind Indigenous creative practice. Zoe presented Embodied Knowledge and the Stories of Making seminar series at an event organised in collaboration with The Sami Association in Stockholm during Stockholm Craft Week 2022.
Zoe Black is the Deputy Director at the gallery Objectspace in Auckland, Aotearoa New Zealand. She previously held the position as the gallery's Community Development curator. Zoe has a Bachelor of Fine Arts and a Postgraduate Diploma in Secondary Teaching from The University of Auckland as well as a Masters of Art Management from AUT - Auckland University of Technology.
Zoe has held positions at Media Design School, Wallace Arts Trust and most recently as Manager Curator of Malcolm Smith Gallery. She has developed a number of successful exhibitions including Areez Katki's Bildungsroman, Garden of Memories with Giles Peterson and Benjamin Work's Whenua, Fonua, 'Enua.