Exhibitions
Ron Te Kawa – Te Whare Pora: A Sacred Space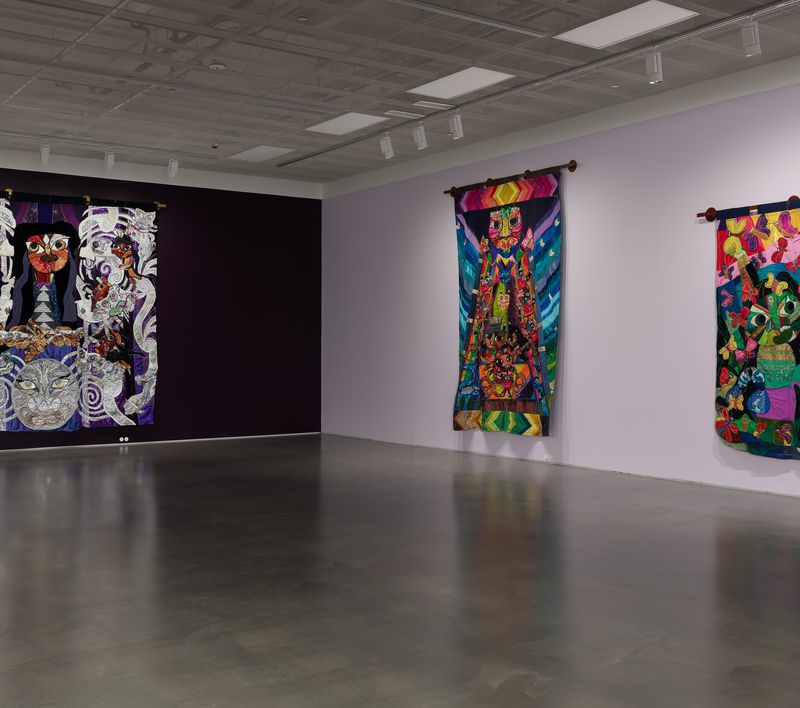 Nitja Centre for Contemporary Art: 19 August–24 September 2023

Sámi Dáiddaguovddáš: 26 October 2023–21 January 2024
Te Whare Pora: A Sacred Space presents works by artist Maungarongo (Ron) Te Kawa of Ngāti Porou (Aotearoa New Zealand) from the past three years, alongside three new quilts reflecting the core pou (pillars) of his practice: Te Whare Pora, the sacred zone of making; Hineteiwaiwa, the guiding atua (deity) for creativity; and Waipunarangi, the source of ancestral guidance and inspiration. This is the first presentation of Ron Te Kawa in the Nordic region.
Over two decades, Te Kawa's distinctive quilting style has explored mātauranga Māori (knowledge) and his whakapapa (genealogy) through bold colour and a tactile application of materials. Breaking the rules of traditional quilt construction, many types of fabric are masterfully stitched together to illustrate scenes from his imagination, his history and the stories of the people influential to his life.
Te Whare Pora: A Sacred Space illustrates critical ideas within te ao Māori (the Māori world) through Te Kawa's unique energy and aroha (love) and the utterly democratic way in which he approaches creating. He offers these works in celebration of Indigenous ways of being, seeing and doing, and in particular to acknowledge the strength and resilience of Sámi makers across Sápmi. We hope this exhibition is an opportunity for us to share and connect.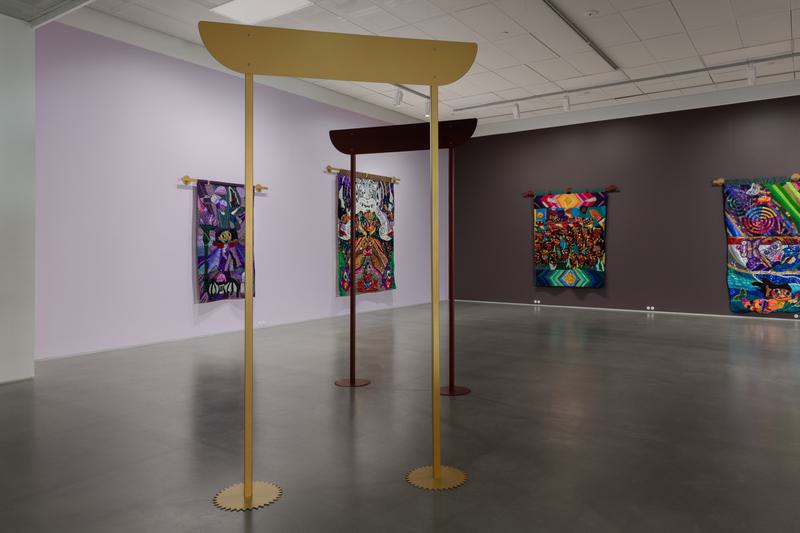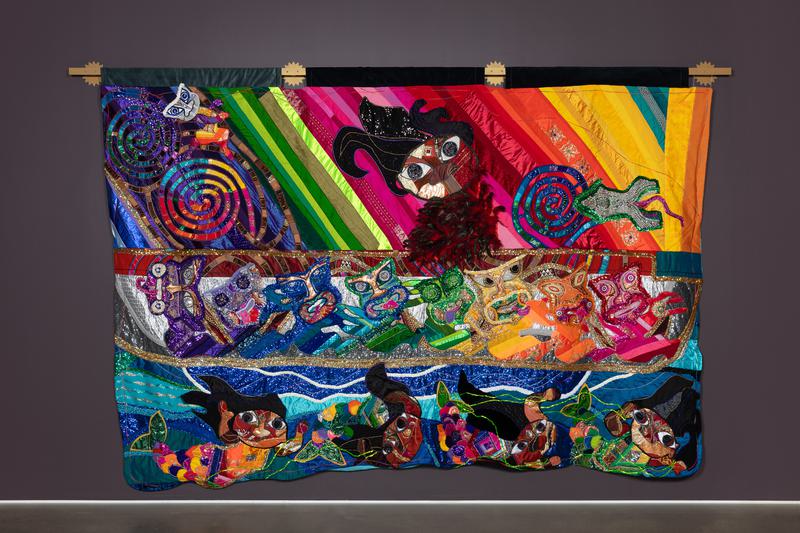 The exhibition was on view at Nitja Centre for Contemporary Art from 19 August–24 September 2023, before it traveled to Karasjok where it is exhibited at Sámi Dáiddaguovddáš from 26 October 2023–21 January 2024. At both of the openings, there was an artist and curator talk, moderated by journalist Dávvet Bruun-Solbakk at Nitja and by the director of the Indigenous festival Riddu Riđđu Sajje Solbakk at SDG.
The exhibition is curated by Zoe Black (Ngāpuhi, Ngāti Hine, Pākehā) with exhibition design by Turumeke Harrington (Kāi Tahu, Rangitāne, Ngāti Toa Rangatira). Te Whare Pora: A Sacred Space is a collaborative project between Nitja, Sámi Dáiddaguovddáš, Objectspace and Norwegian Crafts. The project is supported by Creative New Zealand.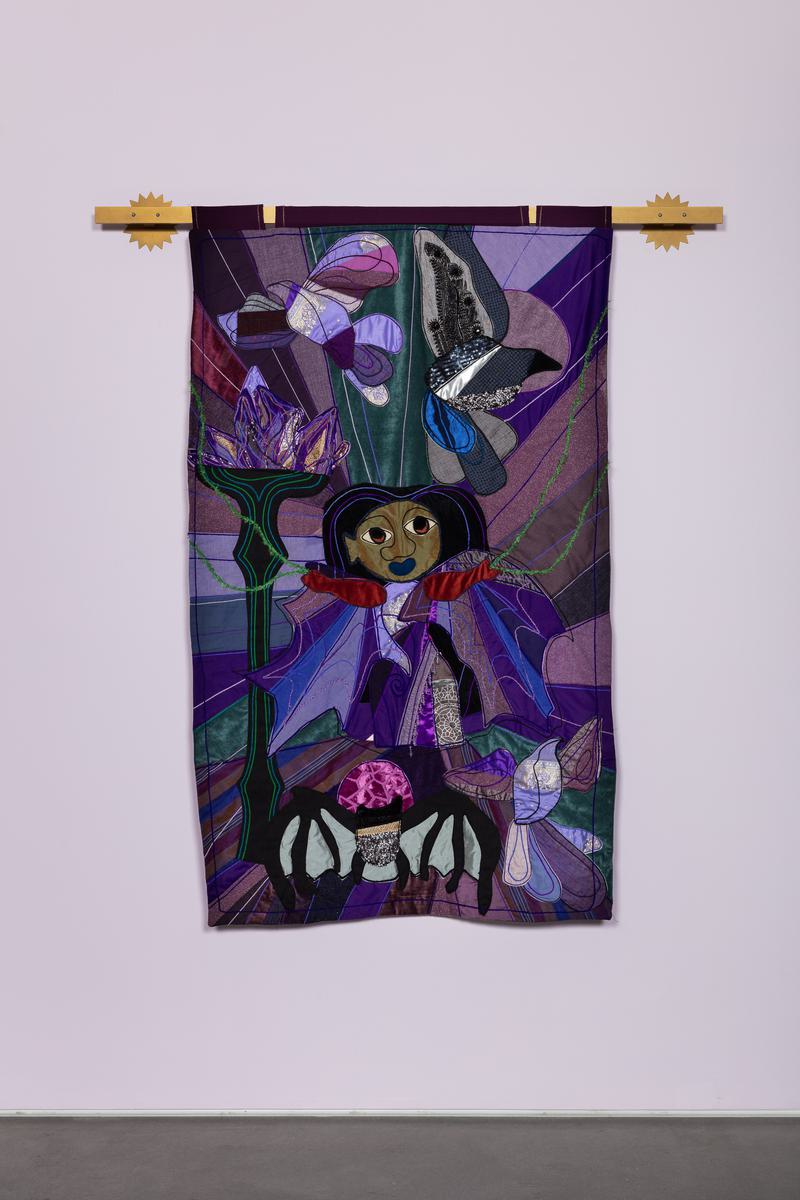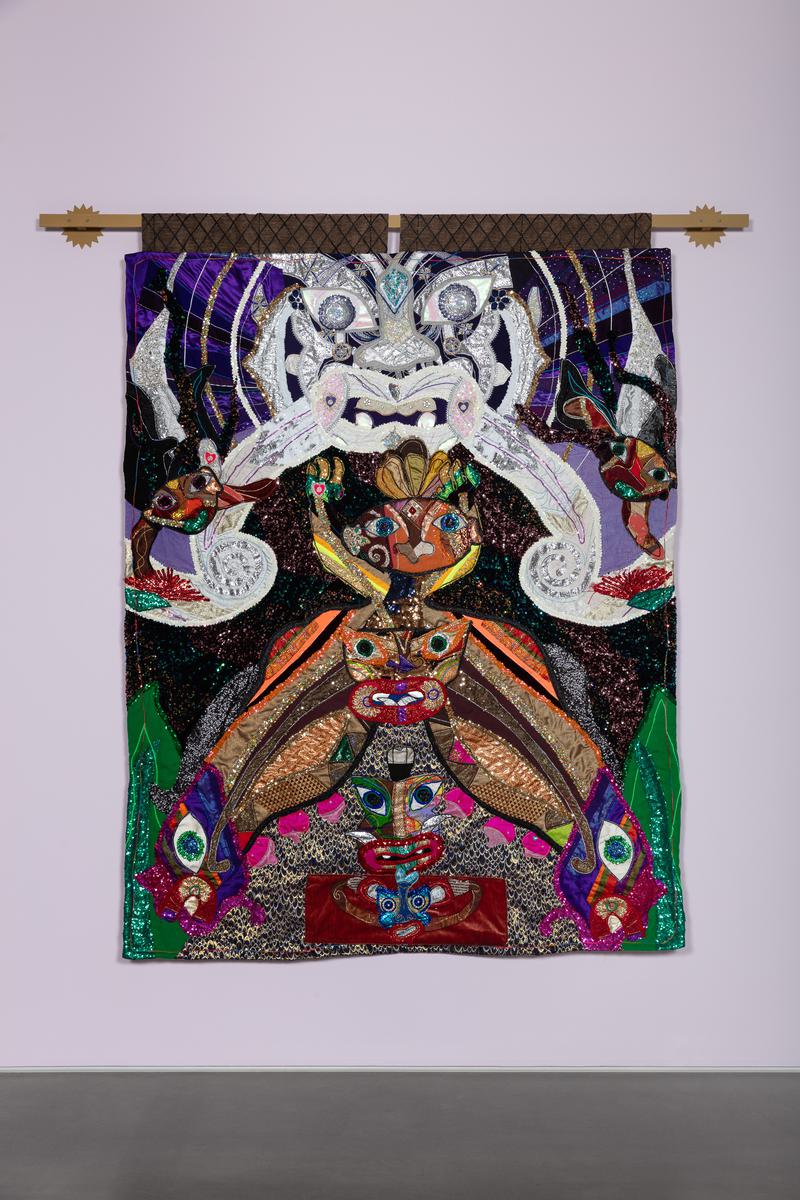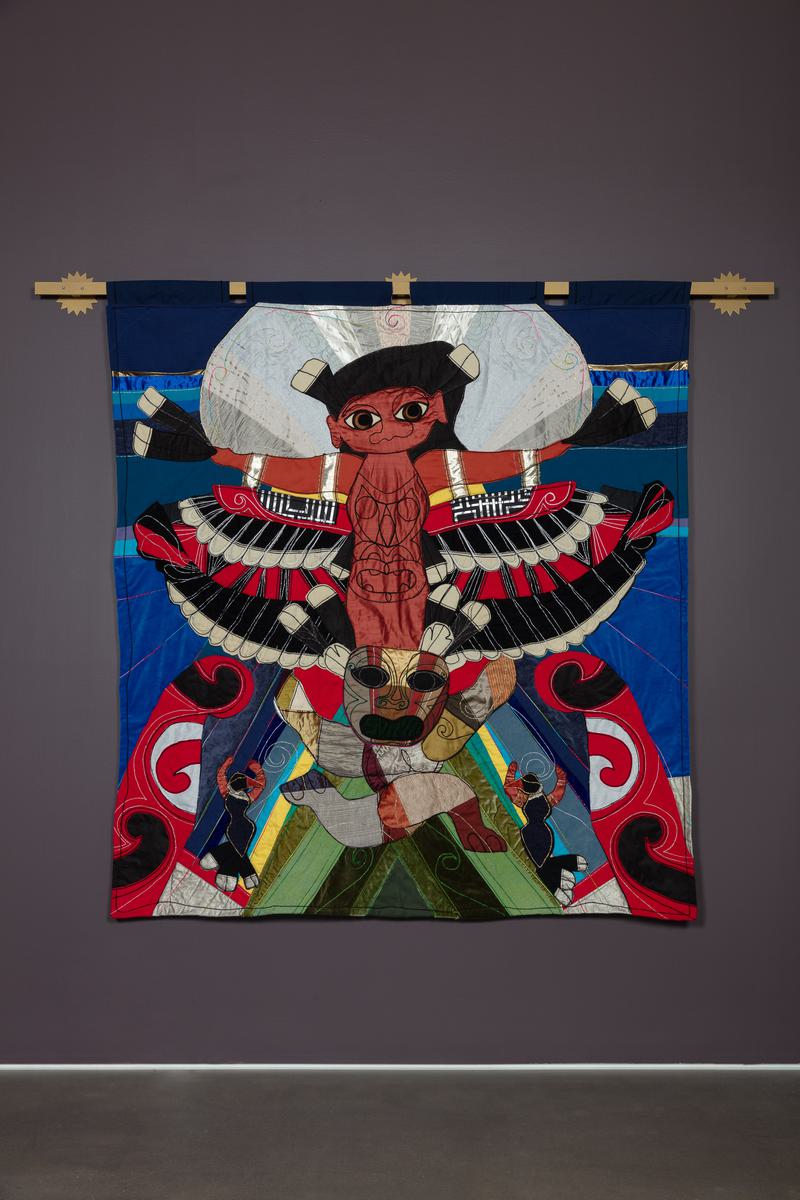 Maungarongo Te Kawa (Ngāti Porou) has been working prolifically in fashion, art, community and education in Aotearoa New Zealand for the past three decades. Using sewing as a conduit to connect with people, he expertly guides workshop participants to confidently create with fabric and express their genealogy through sewing.
Te Kawa has exhibited throughout Aotearoa, including solo exhibitions in 2021 at Centre of Contemporary Art Toi Moroki and Objectspace, and in 2020 at Te Kōputu a te whanga a Toi, Whakatāne.
Learn more about Ron Te Kawa in the essay Love as a Rebellious Act written by Sarah Hudson in the third issue of The Vessel, Embodied Knowledge Exploring the Influence of Whakapapa and Maadtoe jah Maahtoe.