Residency
Curator in Residence 2017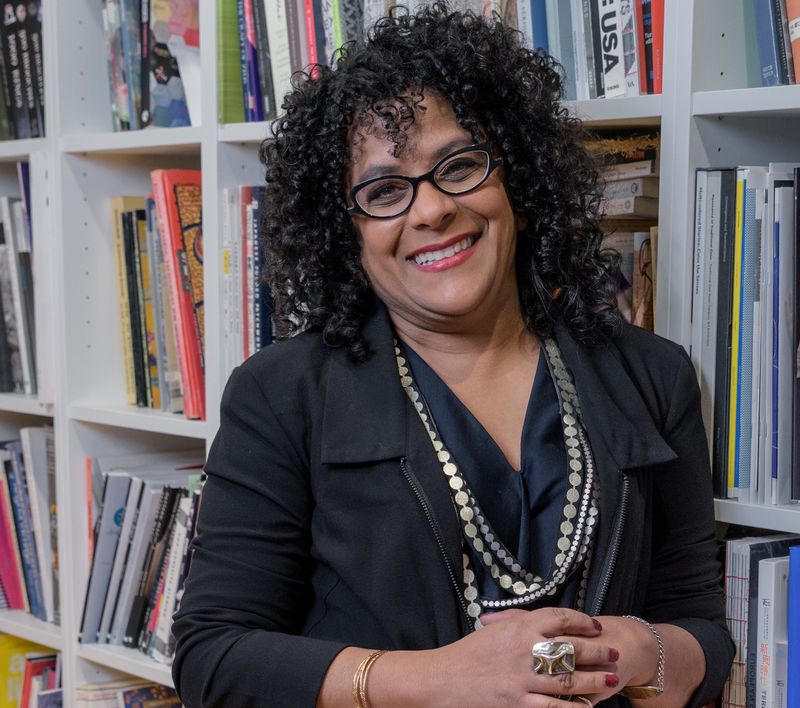 Namita Gupta Wiggers was Norwegian Crafts' Curator in Residence in the autumn of 2017
Wiggers spent a month in Norway in the autumn of 2017, working with Norwegian Crafts as curator in residence, acting as consultant to both Norwegian Crafts and Galleri Format Oslo on forthcoming programmes and strategies. While in Norway, Wiggers acquainted herself with the Norwegian contemporary craft scene by conducting studio visits to craft artists in Oslo, Tromsø and Trondheim, hosting professional workshops with curators and critics, and by moderating and hosting our international seminar Crafting Utopia and Dystopia: Future of Crafts in Museums.
Namita Gupta Wiggers, a curator from Portland, Oregon, is Director of the Master of Arts in Critical and Historical Craft Studies at Warren Wilson College and the Director and Co-Founder of Critical Craft Forum, an online and onsite platform for community driven dialogue and discourse about craft.
Wiggers served as the Director and Chief Curator, Museum of Contemporary Craft (in partnership with Pacific Northwest College of Art), Portland, from 2004 – 2014, where she explored craft as a noun and a verb, and curated more than 65 exhibitions focused on contemporary and historical craft. She has authored and contributed to a number of publications of craft, and serves on the Board of Directors of Haystack Mountain School of Crafts, and has served terms on the boards of The Center for Craft, Creativity and Design and American Craft Council. She is the editor of the forthcoming Companion on Contemporary Craft, (Wiley Blackwell), and What is Contemporary About Craft?, Critical Craft Forum's first print publication. She is the Exhibition Review Editor, The Journal of Modern Craft.