Publications
Documents on Contemporary Crafts no.2: Materiality Matters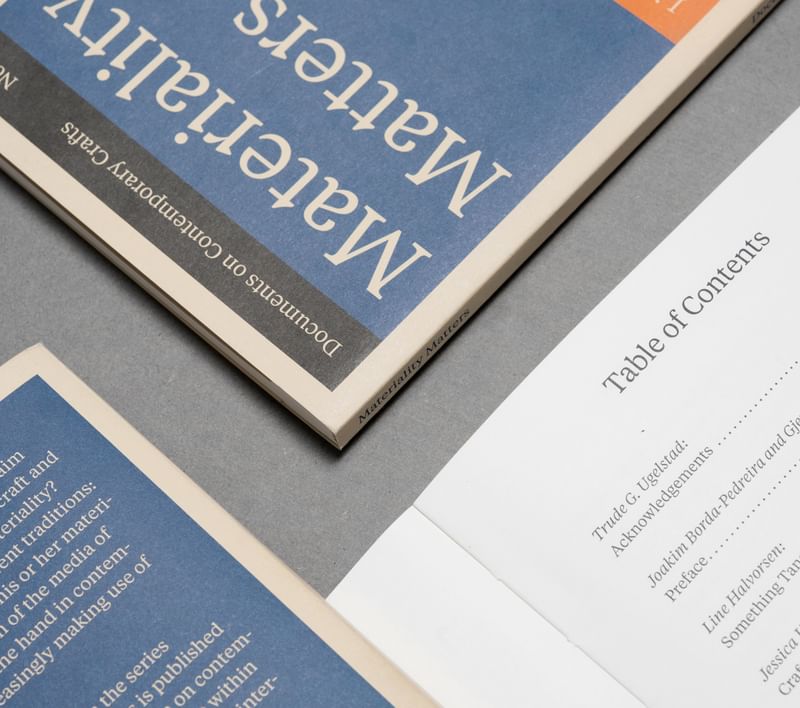 A Norwegian Crafts publication that offers critical reflections on the concept of materiality (2014)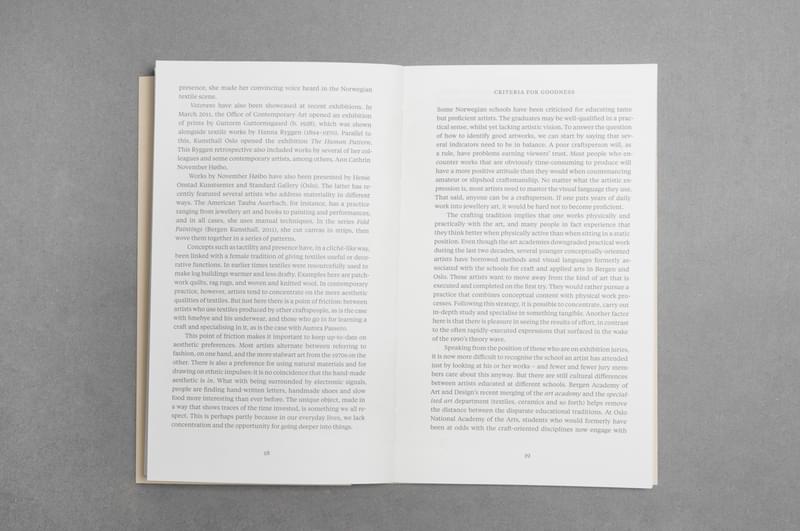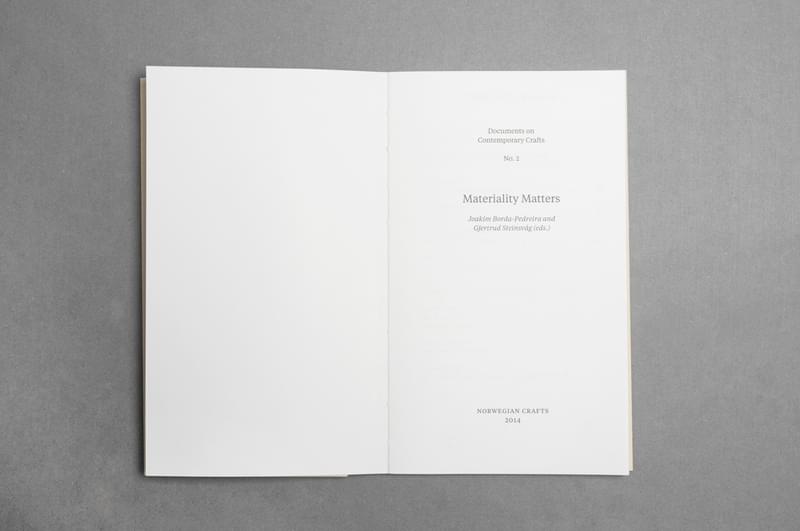 AVAILABLE TO ORDER HERE OR FROM ARNOLDSCHE ART PUBLISHERS AS PART OF 'DOCUMENTS ON CONTEMPORARY CRAFTS VOL. 1-5 BOX SET' (INTERNATIONAL ORDERS).
Documents on Contemporary Crafts no.2: Materiality Matters

Editors
Gjertrud Steinvåg ∣ Joakim Borda-Pedreira
Contributors
Line Halvorsen ∣ Jessica Hemmings ∣ Per Gunnar Eeg-Tverbakk ∣ Neil Forrest ∣ Trine Wester ∣ Michael Eden ∣ Dennis Dahlqvist ∣ Stephen Knott
Materiality Matters grew out of two international seminars co-organized by Norwegian Crafts, Norwegian Association for Arts and Crafts and the National Museum for Art, Architecture and Design (Oslo): Materiality Matters, 22 November 2012 and Very Good, 21 November 2013.
For the crafts, the concepts of materiality and tactility are absolutely central. In Norway, these concepts have recently been the subject of greater discussion, and it seems now that the field of fine art has re-discovered them.
Materiality has apparently also been playing a larger role in the discussion on artistic quality in contemporary art. But if we claim that materiality is a quality-related concept in both craft and fine art, are we talking about the same type of materiality? Is it the same quality we are referring to in the two different traditions: the craftsperson's loyalty and confidence in his or her materials, and the fine artist's use and borrowing of the media of others? And what is the importance of the hand in contemporary craft practices that are increasingly making use of new digital technology?
In this second volume of Documents on Contemporary Crafts, we are drawn into the ongoing discourse on what craft is and can be.