Publications
Documents on Contemporary Crafts no.3: Crafting Exhibitions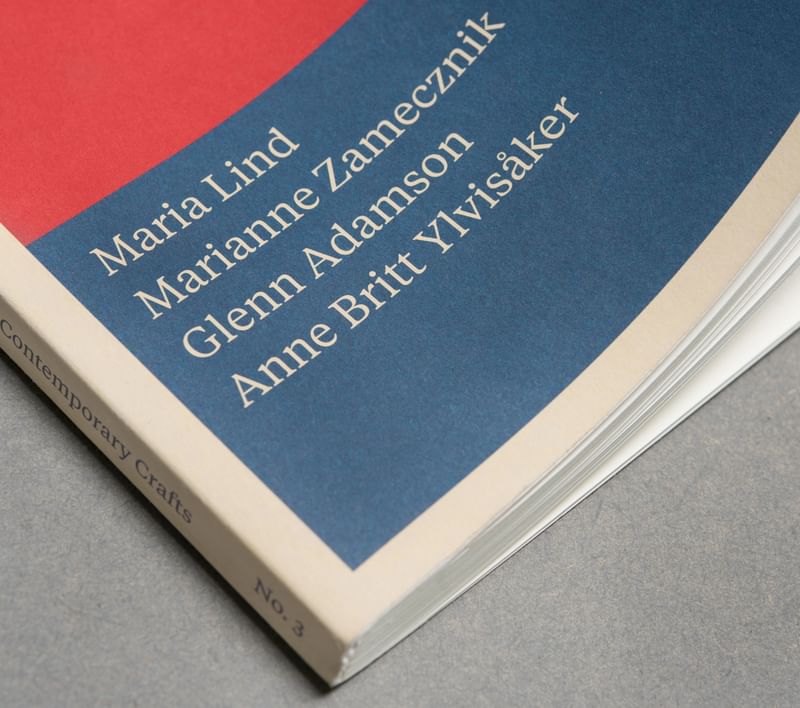 A Norwegian Crafts publication that offers critical reflections on exhibition making (2015)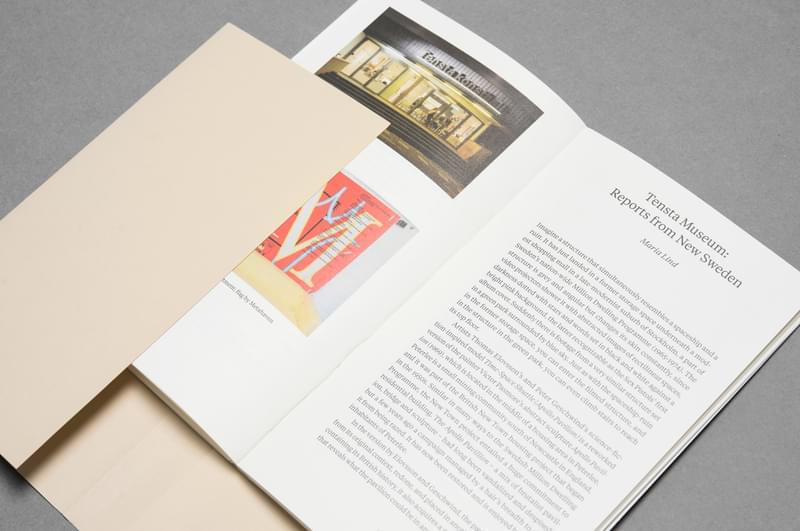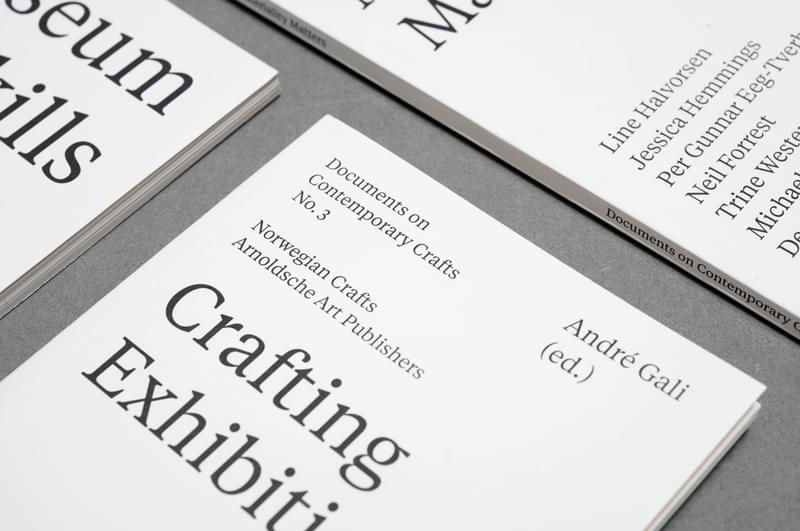 AVAILABLE TO ORDER HERE OR FROM ARNOLDSCHE ART PUBLISHERS AS PART OF 'DOCUMENTS ON CONTEMPORARY CRAFTS VOL. 1-5 BOX SET' (INTERNATIONAL ORDERS).
Documents on Contemporary Crafts no. 3: Crafting Exhibitions

Editor
André Gali
Contributors
Glenn Adamson ∣ Maria Lind ∣ Anne Britt Ylvisåker ∣ Marianne Zamecznik
Based on the experiences with Craft 2014, Crafting Exhibitions discusses the significance of exhibition design as a framework for the perception of applied contemporary art. It also throws up such questions as 'what is an exhibition?', 'how can craft be curated in new and engaging ways?' and 'what does exhibition design mean for the experience of the works and the exhibition as a whole?'
The profession of exhibition making and curatorial practices has over the course of the last twenty years undergone a seminal change, something which in turn has challenged the notion of what an exhibition can be, not least in terms of communication and design. Large scale group exhibitions, like documenta in Kassel or the European biennale Manifesta, seem to have involved discussions on exhibition making and curatorial models at the heart of their organisational body.
Another common aspect of these large-scale events is that they employ new venues for showing and presenting works, be it museums that normally don't show contemporary art or craft, abandoned factories or various public spaces. The constant exploration in curatorial models and juxtapositions of contexts found in such exhibitions has undoubtedly influenced how museums and galleries work both conceptually and with the spaces at hand.
Craft 2014, the annual juried group exhibition of the Norwegian Association for Arts and Crafts, which was shown in the KODE – Art Museums of Bergen, created much lively debate concerning spatial design, as the walls and floor in the exhibition spaces were covered in tags by local graffiti artists. Was the perception of the individual works impaired due to the 'smeared' exhibition walls, or has it not only elevated the exhibition but also made it more contemporary and more fun?
Available for order here (Nordic countries only) or from Arnoldsche Art Publishers as part of 'Documents on Contemporary Crafts vol. 1-5 box set'.