Seminars
Abundance – 45th Tendencies biennial symposium
A symposium for Abundance – The 45th edition of the Tendencies biennial for contemporary crafts

20 April 2023 at Galleri F 15 and House of Foundation in Moss
Norwegian Crafts, Helsinki-based curator Ki Nurmenniemi, and the exhibition space Galleri F 15 organized a symposium for the exhibition Abundance – Nordic Contemporary Crafts. The symposium took place Thursday 20 April 2023 at Galleri F 15 and House of Foundation in Moss outside of Oslo.
Abundance the symposium took the exhibition as its point of departure, diving into topics such as nature-human connectedness and different eco-narratives with a focus on approaches relating to crafts, making practices, and sensory experience. Abundance is the 45th edition of the exhibition series Tendencies focused on Nordic contemporary crafts.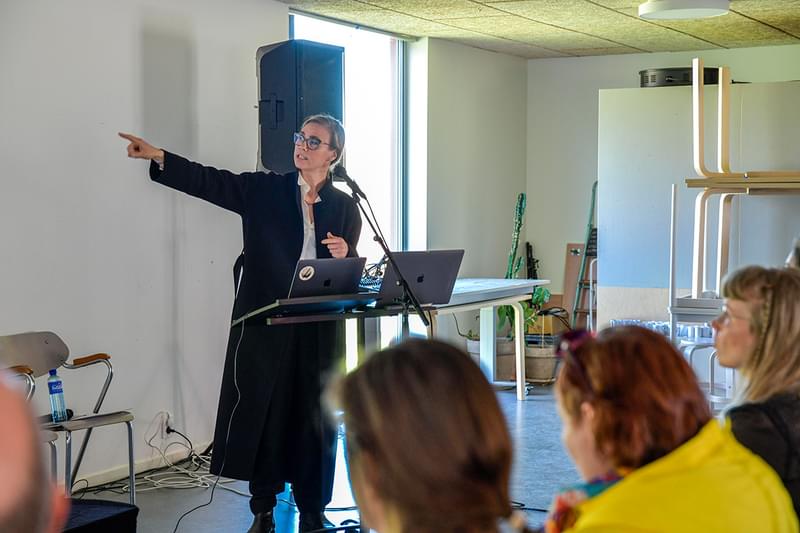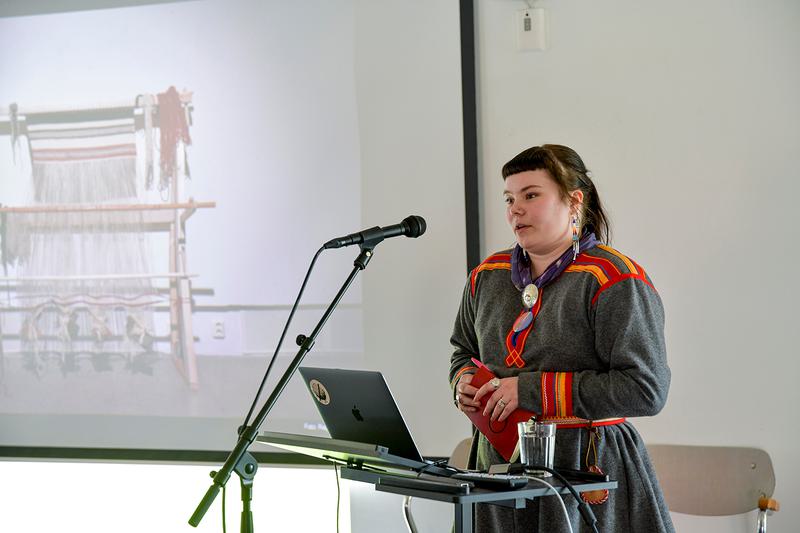 Welcoming words and introduction of the symposium: Director at Galleri F 15 Dag Aak Sveinar, project manager at Norwegian Crafts Marthe Yung Mee Hansen

Writing Colour: Artist presentation by Anna Rún Trygvadottir, exhibiting artist in Abundance (IS)

Curating Art Institutions – The Framework for How We Think About Art: Presentation by Mikkel Hammer Elming, director at Glas – Museum for Glas Art in Ebeltoft (DK)
Lunch
Duodji as a Compass: Artist presentation by Márjá Karlsen, textile artist and duojár (NO, Sápmi)

Ocean Space Migrants, Sensate Drifter(s): Outdoor performance by Elly Vadseth, transdisciplinary media artist, dancer, and choreographer (NO)
Short break

Considering Nature: Exhibiting artist Elsa Salonen (FIN) in conversation with Veronika Muráriková (SE)
Different Kinds of Water: Performance/work demonstration by Pearla Pigao with Henrik Waarum and Sigurd Thomassen (NO)

Guided tour of the Abundance exhibition with Frida Marie Edlund and Nicolas Willian Hughes at Galleri F 15
Dinner at House of Foundation, central Moss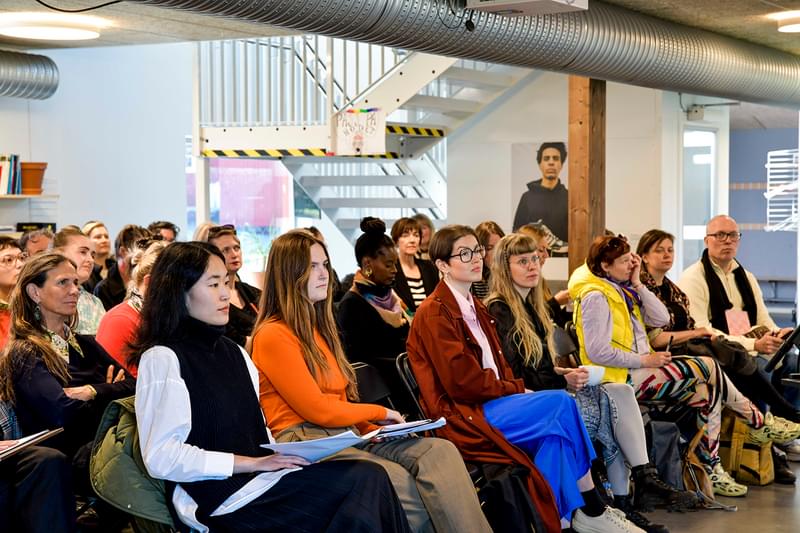 Performance with Pearla Pigao, Henrik Waarum and Sigurd Thomassen, demonstrating 'Different Kinds of Water'. The work exhibited in Abundance, is an interactive sound installation consisting of a hanging woven piece and four handmade wooden sculptures filled with seawater from Jeløy, the largest island in the Oslo Fjord.

Elly Vadseth performing the hydro-choreography 'Ocean Space Migrants, Sensate Drifter(s)' at Albystranda, outside of Galleri F 15. The performative work animates and brings to the surface the submerged and increasingly entangled planetary presence and speculative lessons of the ancient ctenophore Mnemiopsis leidyi.
Videos by Ingeborg Øien Thorsland
The side programme for the Abundance exhibition is a collaboration with curator Ki Nurmenniemi, Galleri F 15, and The Finnish-Norwegian Cultural Institute (FINNO). The Abundance symposium was generously supported by The Nordic Culture Fund.


About the Abundance exhibition
Gallery F 15 presents, in collaboration with Ki Nurmenniemi, Helsinki-based art curator, art writer and doctoral researcher in interdisciplinary sustainability science, the exhibition Abundance.
ARTISTS: Lene Baadsvig Ørmen (NO) ∣ Ask Bjørlo (NO) ∣ Hanne Friis (NO) ∣ Ellen Grieg (NO) ∣ Sasha Huber (FIN/CH) ∣ Kristin Larsson (SE) ∣ Kim Laybourn (NO/DK) ∣ Germain Ngoma (NO) ∣ Outi Pieski, Biret & Gáddjá Haarla Pieski (Sápmi) ∣ Pearla Pigao (NO) ∣ Elsa Salonen (DE/FIN) ∣ Anna Ting Möller (CHN/SE) ∣ Anna Rún Tryggvadóttir (IS) ∣ Man Yau (FIN)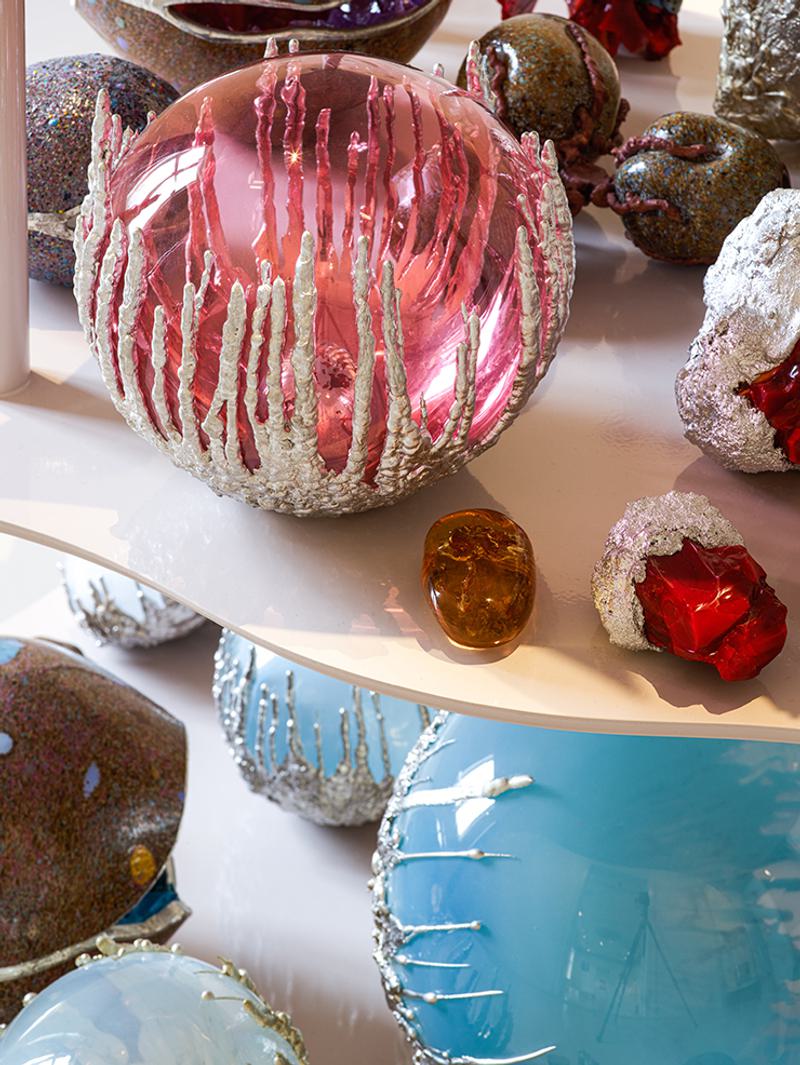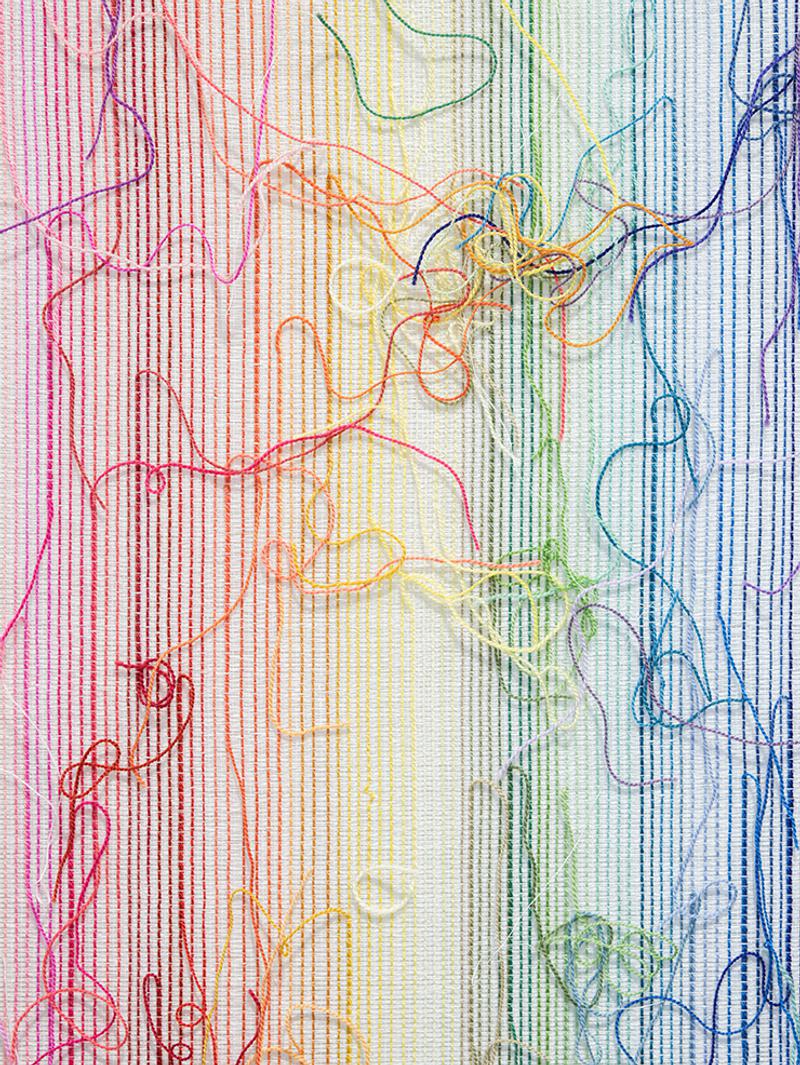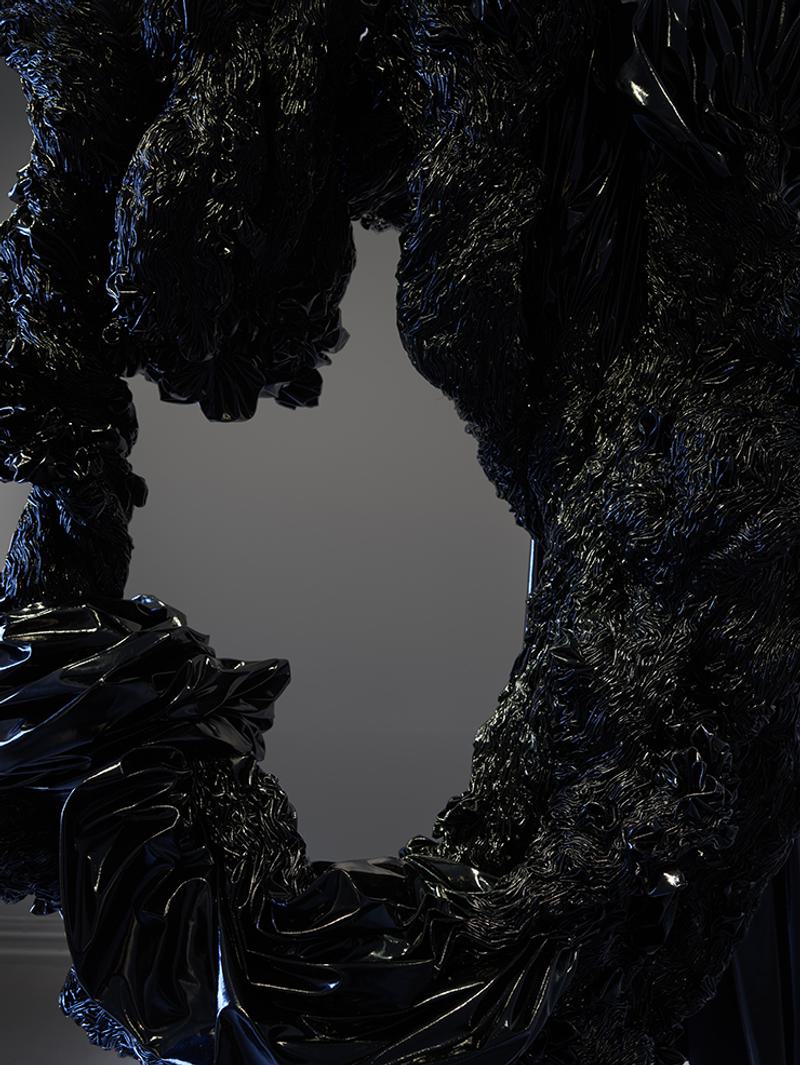 The 45th Tendencies Biennial embraces abundance, a way of perceiving the world that cherishes the plurality of lifeforms, relationships, and stories. Abundance is both a conceptual framework for sparking cultural change and an aesthetic approach that celebrates layeredness and boasts all the colours of the rainbow. The broader cultural context for the exhibition is the need to reshape values in the era of climate breakdown and ecological collapses. True sustainability cannot be achieved through preservation only; it also calls for transformations and the mindful reinvention of traditions.

Abundance features newly created artworks by 14 artists living and working across the Nordic countries and the Sápmi region. Through varied conceptual starting points and a broad range of materials and techniques, their artworks make tangible the invisible natural phenomena and delicate co-dependencies that weave the webs of life on our planet. Many of the featured artistic approaches reach beyond westernized aesthetic conventions and ways of understanding. The overarching question that the exhibition addresses is How do contemporary art and crafts practices converge to create more meaningful, livable and lovable worlds?
The exhibition is on view from 4 February–28 May 2023.