Network
Visitor Programme April 2023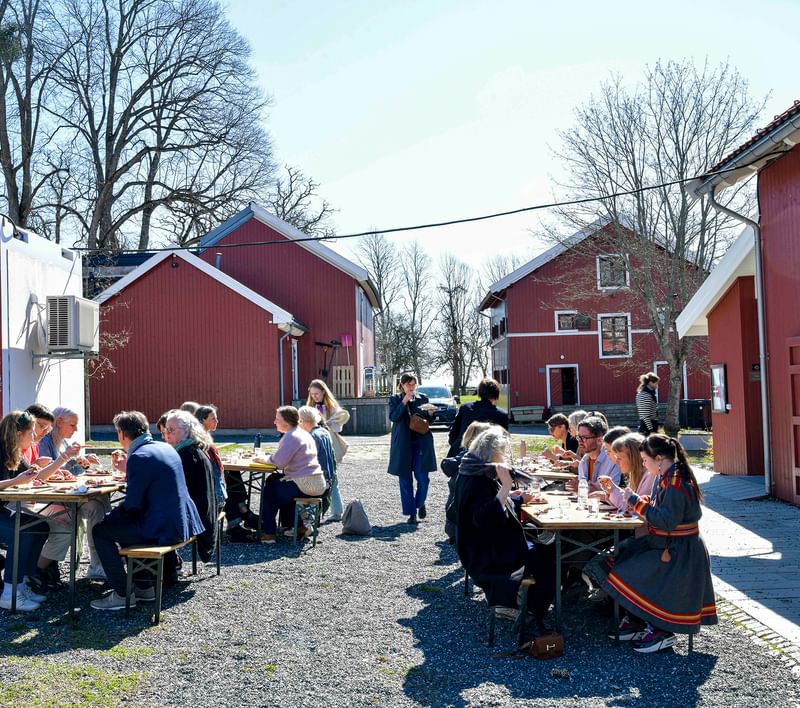 International visitor programme for the Abundance symposium and the art festival Oslo Open 2023
Norwegian Crafts hosted 6 guests for an international visitor programme in April 2023. The following guests participated an extensive programme in Moss and Oslo 19–23 April: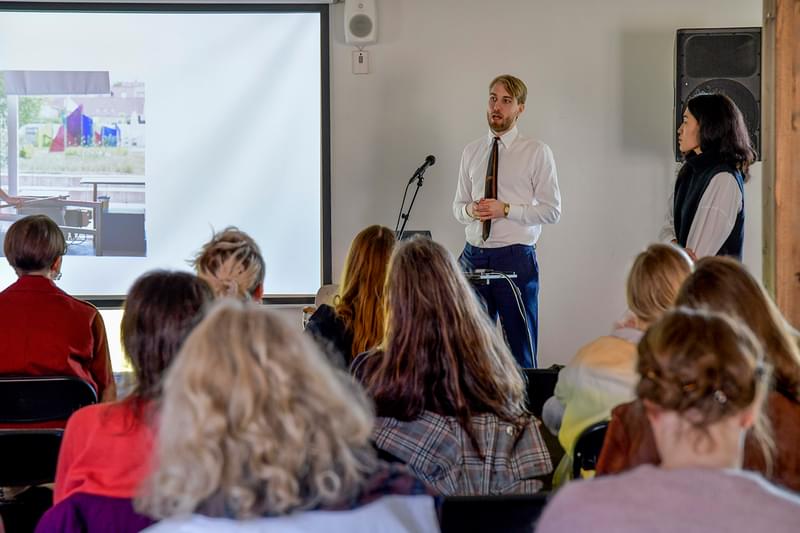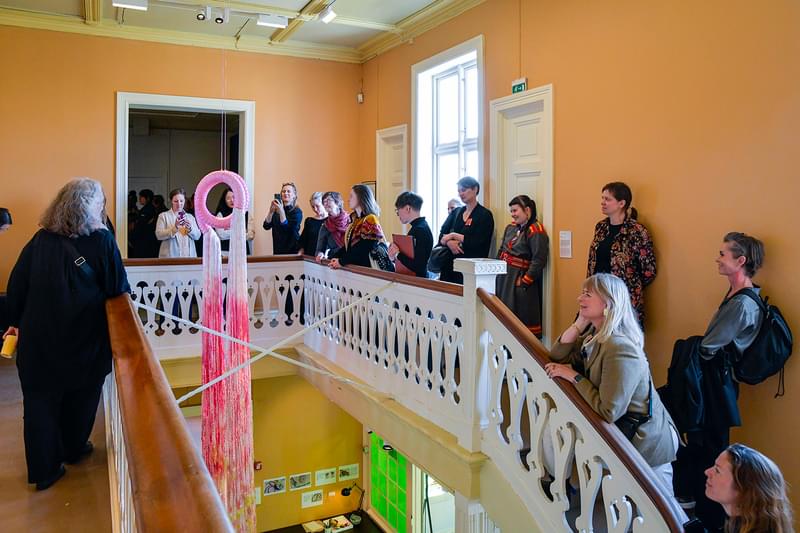 Abundance symposium and studio visits
The guests participated in the Abundance symposium on 20 April organised by Norwegian Crafts in collaboration with curator Ki Nurmenniemi and Galleri F 15 as part of the programme for the 45th edition of Tendencies – Biennial for Nordic Contemporary Crafts. The guests also took part in this year's edition of the art festival Oslo Open, where they did studio visits with Oslo-based artists. Mallet, Shulz and Yamashita also traveled to Bergen for studio visits and to connect with some of the art institutions in the city.
In Oslo, the guests met 49 artists in total in their studios and visited 7 galleries and other exhibition spaces, including Nitja Centre for Contemporary Art, Henie Onstad Art Centre, Kunstnerforbundet and Format. The 3 guests that visited Bergen had studio visits with 10 artists and visited 6 exhibition venues, such as KODE, Bergen Kunsthall and KRAFT.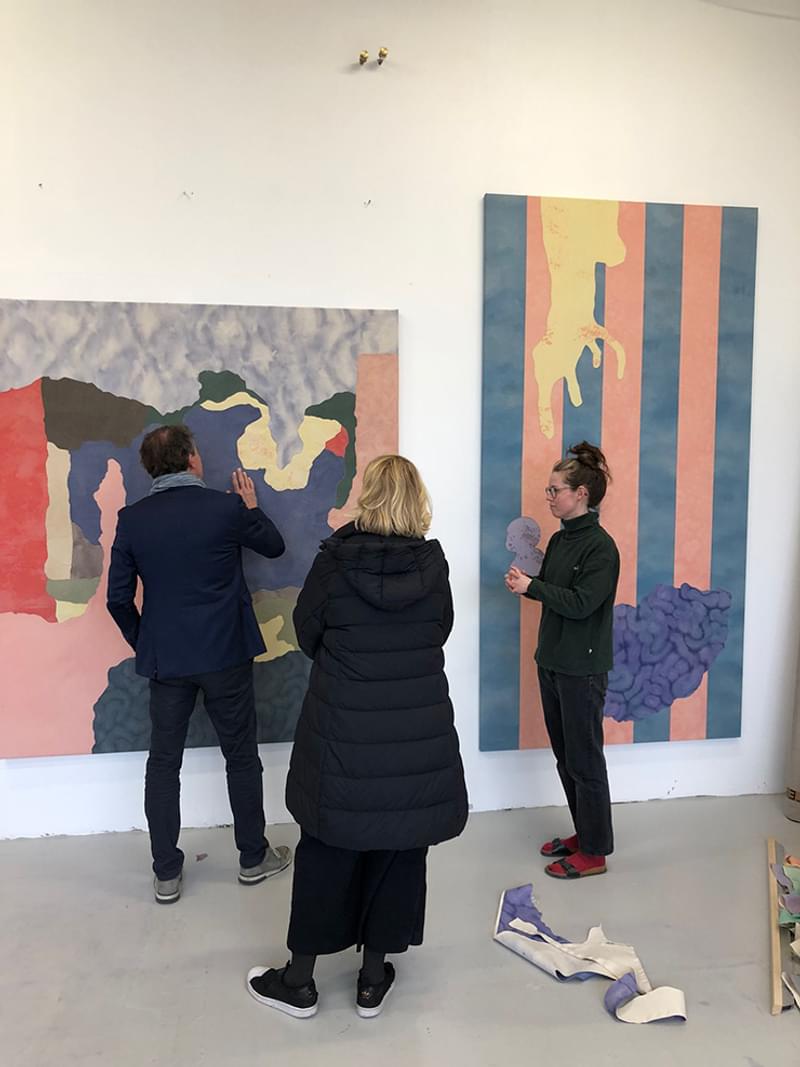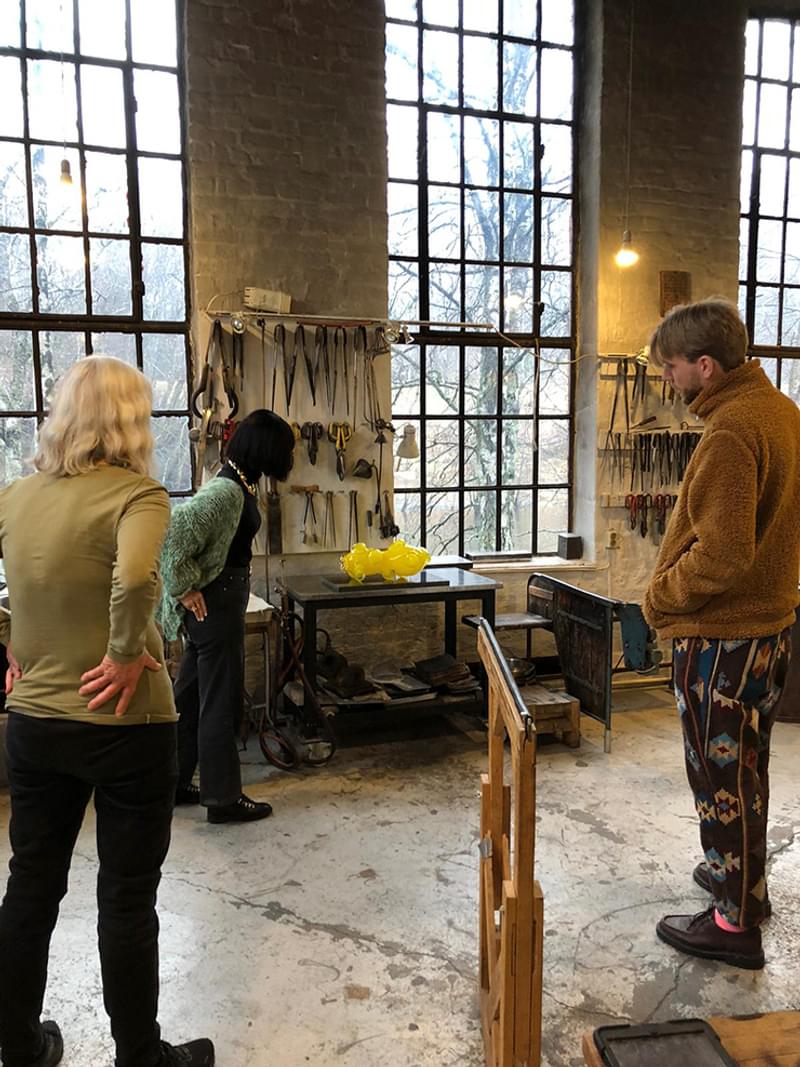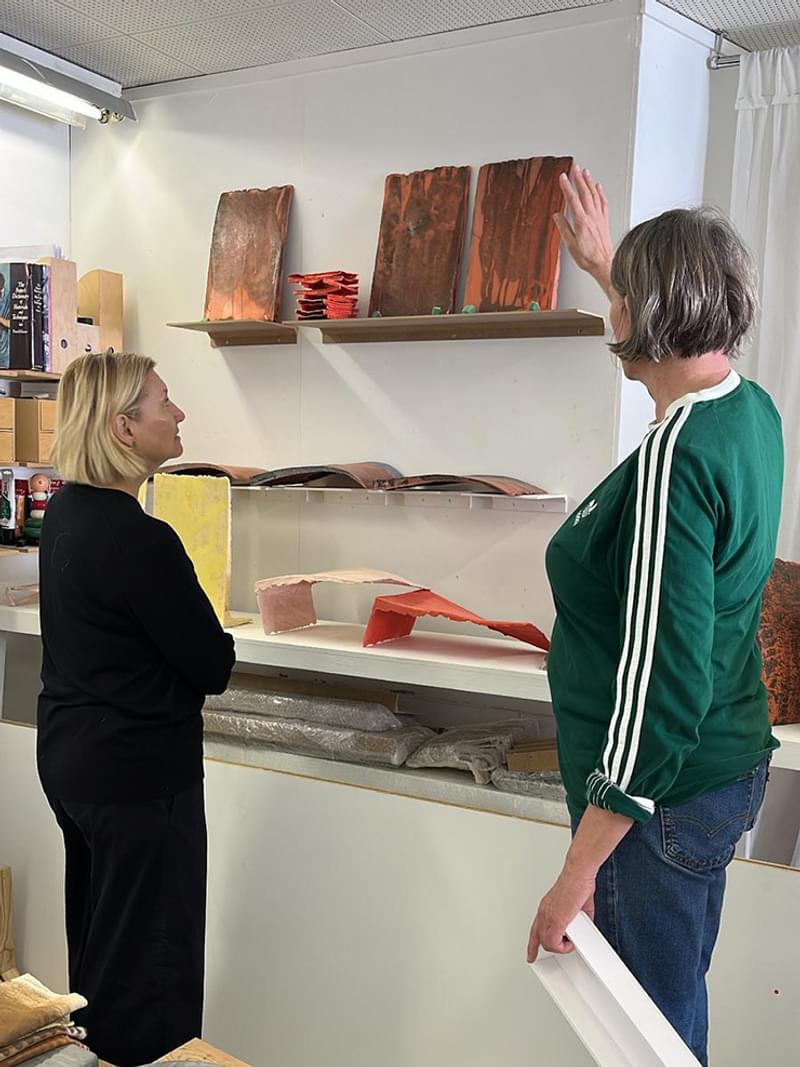 Gallery event at Kunstnerforbundet
Norwegian Crafts also organized an event at Kunstnerforbundet in Oslo, where the guests got a guided tour of the current exhibitions and of Atelier Kunstnerforbundet. Brett Shultz, Julie Quottrup Silbermann and Yukako Yamashita presented Material Art Fair, CHART Art Fair and Art Collaboration Kyoto. Followed by these introductions, several Norway-based galleries were invited to present their profile and experiences and/or ambitions for international activites. The galleries participating were: