Seminars
Book launch, Copenhagen 2018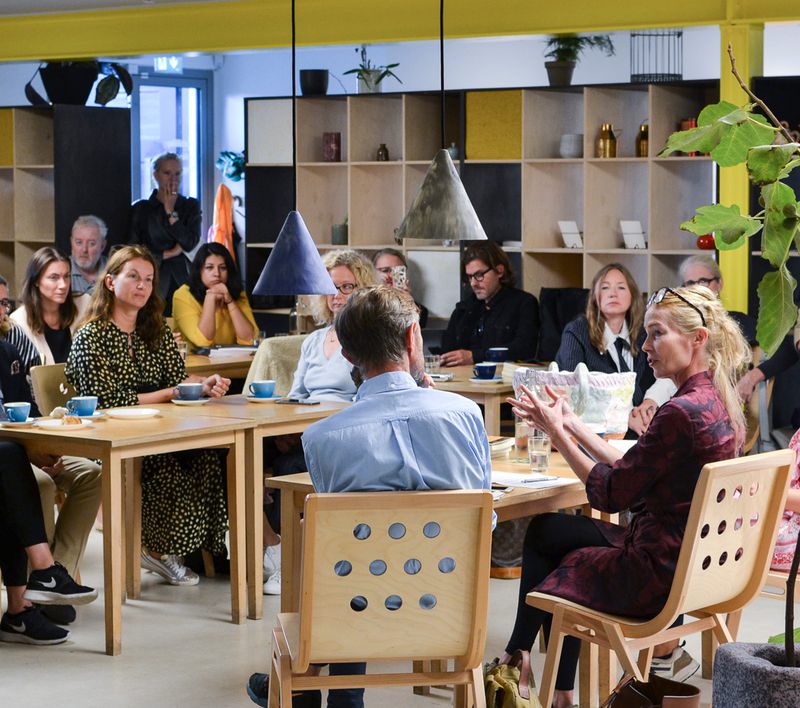 Book launch and conversation at Den Frie Centre of Contemporary Art, Copenhagen, 1 September 2018
Norwegian Crafts hosted a book launch of Documents on Contemporary Crafts, no. 5: Material Perceptions at Den Frie during CHART DESIGN.
Curator and architect Tina Midtgaard moderated a conversation between artists Marthe Elise Stramrud and Martin Bodilsen Kaldahl. Although both artists work with ceramics they come from different starting points and educational backgrounds. Midtgaard led the conversation to touch upon some of the issues raised in Material Perceptions, such as how the artists relate to notions like form, functionality, ornament and public engagement.

Marthe Elise Stramrud was represented at CHART DESIGN by RAM galleri and Martin Bodilsen Kaldahl by Galleri Format Oslo.
The event was hosted in collaboration with Galleri Format Oslo and RAM galleri and received support from the Royal Norwegian Embassy in Copenhagen.