Seminars
Doing the Theory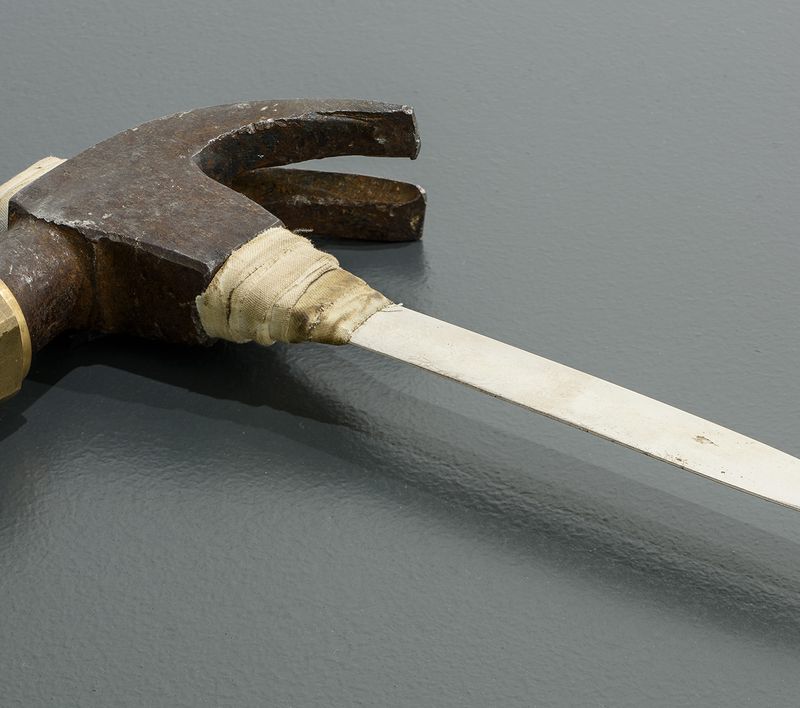 7 March 2018,
Lovelace Hotel, Munich,
in collaboration with
Current Obsession
Saying NO NO to Kantian Autonomy
and
Getting Jiggy with New Materialism

Contributors: Charis Gullickson I Ahmed Umar I Jorge Manilla I Ben Lignel I Matt Lambert I Kim Paton I Máret Anne Sara

Moderator: André Gali

When viewing contemporary jewellery as art, we face a major challenge that affects how we write about it, talk about it and show it: Should jewellery be treated, viewed and presented as sculpture in galleries, or as wearable objects?
We say neither and both!
It is no secret that Modern Western aesthetics, which is the philosophical grounding for discussing art history, fine art and contemporary art, is based on the writings of Immanuel Kant and the legacy of his theory about a disinterested viewer who sees works of fine art as devoid of utilitarian purpose (Critique of Judgment, § 44: 306).
When applying this aesthetic philosophy to jewellery, a problem arises because these objects are situated in everyday life. They are entangled with use, wearability and ornamentation and serve as signifiers in public space outside the art context; they resist being perceived as autonomous art objects.
During Munich Jewellery Week, we see a number of jewellery practises dealing with and trying to push the boundaries between jewellery and art. Some of these adapt strategies from different forms of contemporary art to activate the jewellery objects as carriers of philosophical meaning; others find paths that commit equally to jewellery and art. We suggest that the problem is not that jewellery is not art (because it is), but that when seeking to place jewellery within a contemporary art discourse, the discussions are founded on an aesthetic that alienates or renders obsolete the wearability and social aspects of jewellery.
Therefore, we encourage you to supersede the Kantian legacy and to engage in aesthetics that look beyond the dualism of everyday objects and art – to engage with us in art practises that are grounded in new-materialistic philosophies!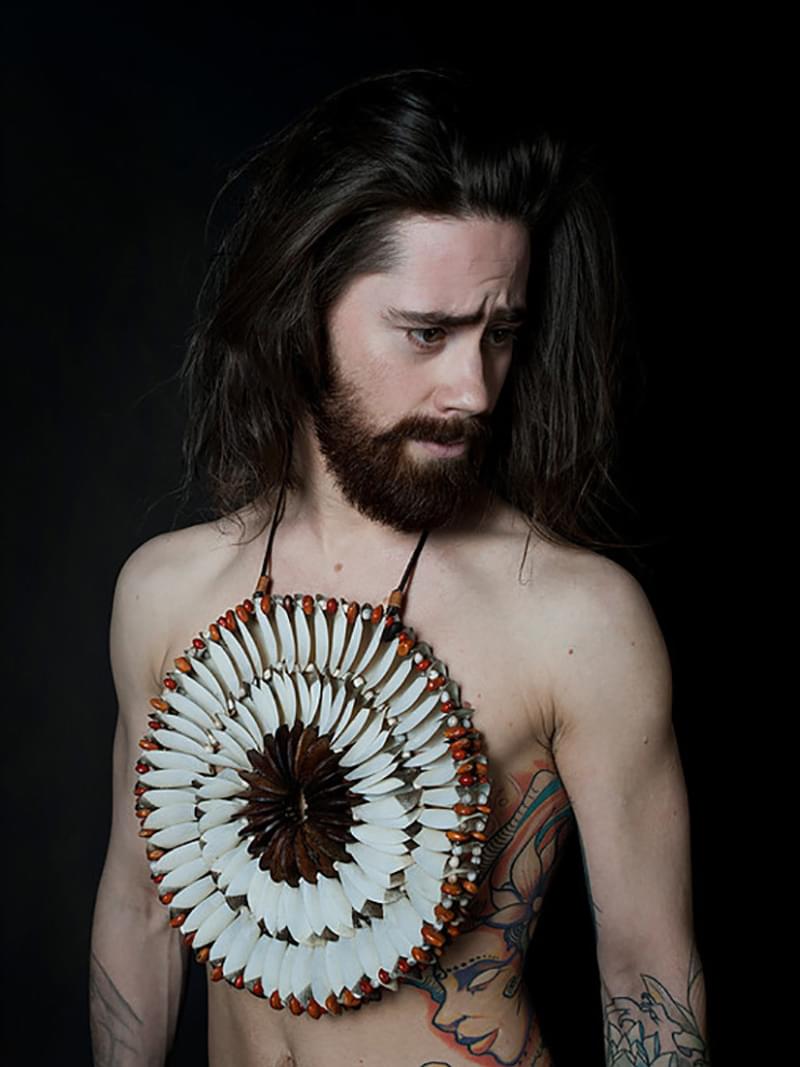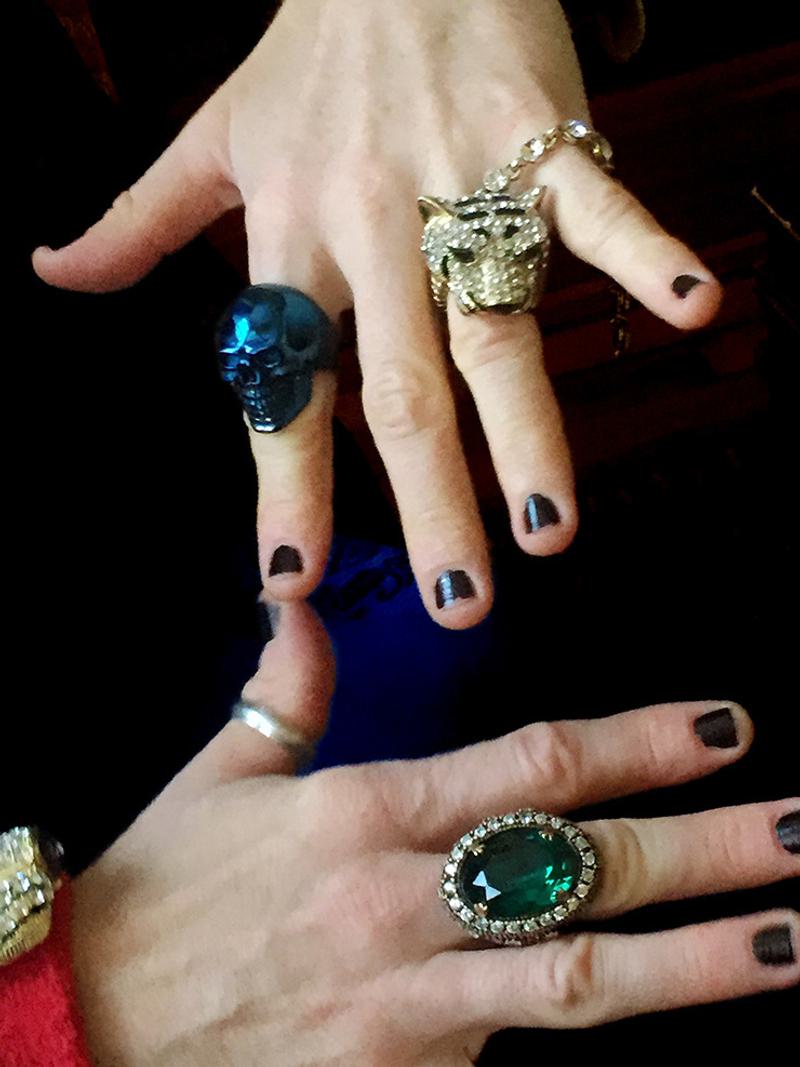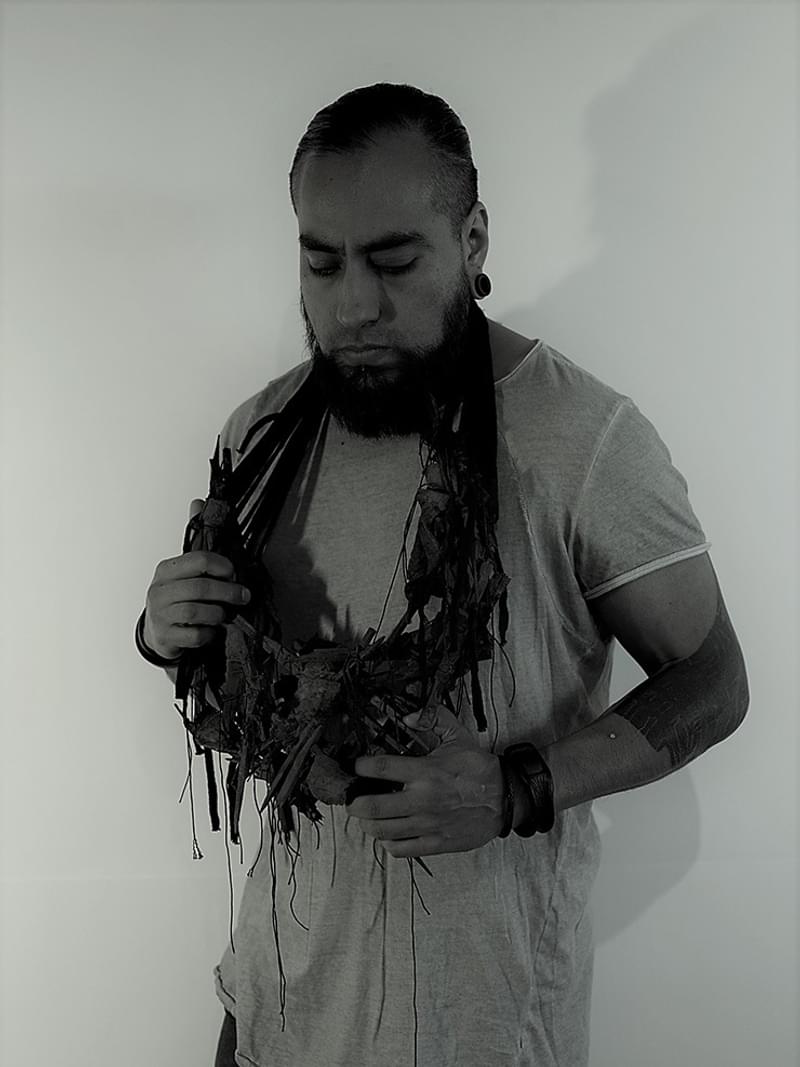 Contributors:
Charis Gullickson (US / Norway), Curator
Nordnorsk Kunstmuseum
Born and raised in Anchorage, Alaska she moved to Tromsø in 2004. Gullickson holds an MA in Art History from UiT The Arctic University of Norway and a BA in Art History from Montana State University in Bozeman. She specializes in contemporary art from the Circumpolar North and has curated several exhibitions on Sámi art and craft with accompanying publications, among others, Sámi Stories, Inger Johanne Grytting: Extensions, Tech-Stiles, Iver Jåks: Reconstructed and Parallels. Her master's thesis is a comparative study of artists Aslaug M. Juliussen and Ronald W. Senungetuk. Gullickson is one of the curators of the exhibition I Craft, I Travel Light.
Jorge Manilla (Mexico / Belgium), jewellery artist
Oslo National Academy of the Arts
Jorge Manilla, the son of a family of Mexican goldsmiths and engravers, studied visual arts at the Academy of San Carlos, in Mexico. He received a highly technical jewellery training at the Academy of Craft and Design from the Mexican Institute of Fine Arts. In 2003 He earned a Bachelor degree in sculpture at The Royal Academy of Fine Arts in Ghent and one year later he enrolled at St Lucas University College of Art and Design where he got in 2006 a Master degree in Jewellery and Silversmithing. Currently Jorge Manilla is Professor and Subject Area Coordinator he still been invited to teach give lectures and workshops in different Schools in Europe and abroad. Last year he concluded his research project (PhD) at the Royal Academy of Fine Arts in Antwerp Belgium and now he is waiting for the dissertation date. Since 2010 he is giving workshops around the world and his work has been shown in several exhibitions and is collected in the five continents.
Ahmad Umar (Sudan/ Norway)
Artist

Ahmed Umar (1988) is a cross-disciplinary artist who came to Norway in 2008 as a political refugee. His practice is strongly influenced by the themes of his upbringing and his experiences of living in a society structured by religion. His works recreate a narrative of his own life story utilising various techniques such as sculpture, printmaking, painting and performance. In his attempt to resolve the contradictions of living in a distant and secular place, Umar mobilises these methods to explore the complex relationship between identity, authority, sexuality, depression and art. His work is charged with social critique, a sense of directness, Arabic calligraphy and a hint of his Nubian visual heritage. They reflect his memories and signal a long process of self-understanding and acceptance.
Benjamin Lignel (France)
Artist, writer and curator
Ben Lignel was the editor of Art Jewelry Forum between January 2013 and December 2016, and edited three books under AJF's imprint, including the first book-length study of jewelry exhibition-making. He co-curated also known as jewellery (2008), MirrorMirror (2011), Difference and Repetition (2013), Exposé (2017) and most recently collaborated with Anne Dressen and Michèle Heuzé on Medusa, Jewellery and Taboos (2017) at the Musée d'Art Moderne de la Ville de Paris. Benjamin has lectured extensively on craft, and regularly contributes essays to magazines, artists' books and museum publications. He is guest teacher at the Akademie der Bildende Künste (Nürnberg), Alchimia (Florence), Warren Wilson College (Swannanoa) and is currently working with co-editor Namita Wiggers towards a publication on jewelry and gender. Ben is on the editorial advisory board of Norwegian Crafts and of the Journal of Jewellery Research. He lives in Montreuil (France).
Matt Lambert (US)
Detroit based maker and writer.
Lambert holds a Masters from Cranbrook Academy of Art in Metalsmithing (2014) and has apprenticed as a leathersmith and antique rug restorationist. As well as studying Art and Design Lambert holds academic degrees and notations in Psychology/human sexuality, Art History focusing in contemporary photography and American Studies from Wayne State University in Detroit (2012). Lambert's work looks at the blurring of systems that function through hegemonic binaries and scales. Their work combines technological and hand process to create hybrid/chimerical forms used in instillation, photography, collaboration and performance to directly engage or address the construction of gender and masculinity. Lamberts current research focuses on the body object as an implement of terrorism to the traditional western institution.
Kim Paton (New Zealand), director/ curator
Objectspace
Paton is the director of Objectspace, a public gallery dedicated to material-based art. Kim has curated a dozen projects for galleries throughout New Zealand including Objectspace, Whakatane Museum, RAMP Hamilton, Waikato Sculpture Trust, Waikato Museum and Te Manawa Palmerston North.
Máret Ànne Sara (Sápmi/ Norway)
Artist, writer and journalist

Máret Ánne Sara's work deals with political and social issues affecting the Sami and reindeer-herding communities. Sara has created posters, CD /LP covers, scene visuals and fabric prints for a number of Sami artists, designers and institutions. She is the founder of the Daiddadallu Artist Collective and has published two novels. In 2014, Sara was nominated for the Nordic Council's Children's and Young Literature Prize for her debut book Ilmmid gaskkas (In between worlds). Sara's project Pile o'Sápmi was presented at Documenta 14 in Kassel in 2017.