Exhibitions
TONE VIGELAND. JEWELRY – OBJECT – SCULPTURE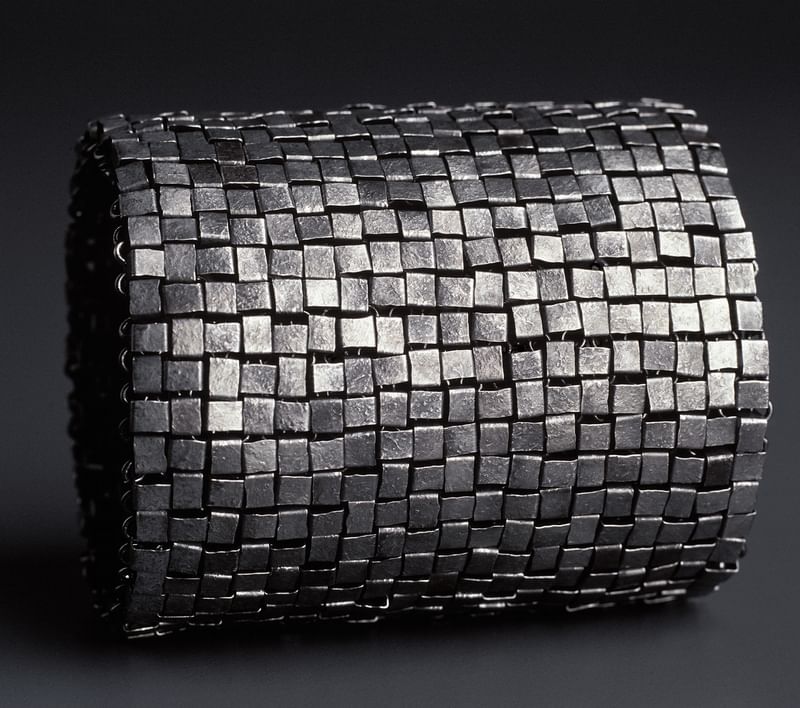 Tone Vigeland solo show, Die Neue Sammlung, Munich, March 11 - June 11 2017
Tone Vigeland. JEWELRY – OBJECT – SCULPTURE is a Die Neue Sammlung exhibition, in cooperation with Norwegian Crafts and The Royal Norwegian Embassy in Berlin.

Tone Vigeland is the first Scandinavian jewelry artist to be honoured with an exhibition at Die Neue Sammlung.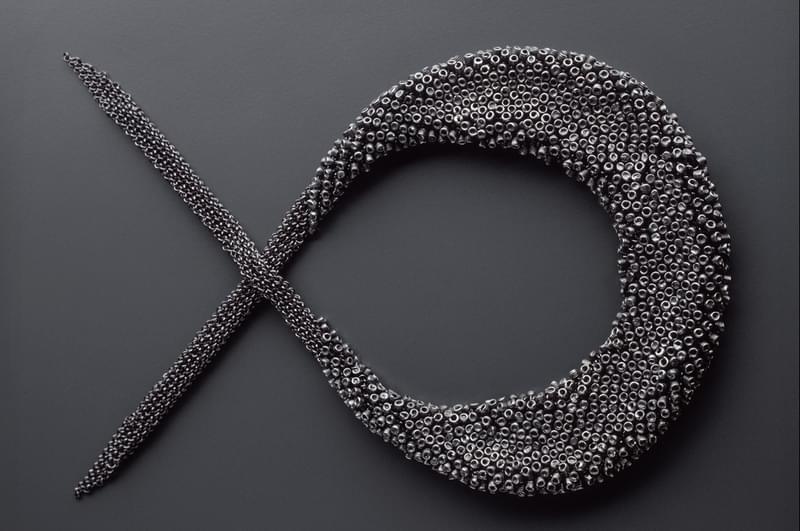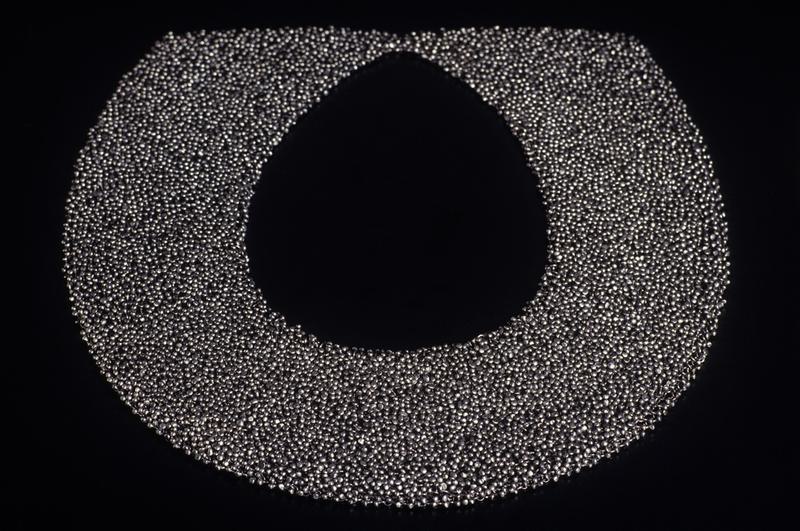 Scandinavian studio jewelry is quite inconceivable without her and her oeuvre. Already in the early 1960s, Tone Vigeland's jewelry featured regularly in what are today considered legendary exhibitions and publications, for example, in the 1961 "International Exhibition of Modern Jewellery" at Goldsmiths Hall London, which first presented to the public the emerging studio jewelry movement. Now Die Neue Sammlung is devoting the grande dame of Scandinavian studio jewelry the first solo show on the European continent outside Scandinavia – 50 years after her first solo presentation took place 1967 in Kunstnernes Hus in Oslo
With their flowing shapes Tone Vigeland's pieces generally fit snugly despite being made of metal. She oxidizes the light, shiny silver until it is as black as iron. Through contact with the skin the silver regains its play with the light, is lent undreamt-of metallic color variances. Every piece becomes individualized by virtue of being worn. Though the works stand out for their size and volume, they consist of an incredibly large number of minute, hand-worked pieces, small pipes twisted from silver wire, precisely-cut rectangular and round discs, or tiny pellets and rings. Not visible to the naked eye, these tiny elements are joined together. However, they have nothing in common with the coats of chain mail fashionable at the time or medieval armor, but are aesthetic, adorned art testifying to outstanding craftsmanship, and, above all, they are always very wearable jewelry objects. There is something simultaneously modern and archaic about such art on the body.
Born in 1938 into one of Norway's most famous artist families Tone Vigeland's artistic training began 1955 at the Statens Håndverk-og Kunstindustriskole Oslo (today Kunsthøgskolen in Oslo). In 1957, she moved to Oslo Vocational College in order to be able to train as a goldsmith. In 1958, she became a member of the avant-garde artist cooperative Plus in Frederikstad, where several of the works she designed as a student are produced in series. The silver earrings fashioned from a simple loop are typical in their restrained simplicity and lines of the style prevalent in Scandinavia after World War II. They were produced successfully until 1985. In 1961 she opened her own workshop and began to create one-off pieces. Since then she has produced many world-famous items, some of which have received several awards. Around 150 of these objects will be on show in Munich. An exhibition in the Gallery Riis 1995 in Oslo represented a move into a different dimension, namely art in architectural space and simultaneously a move away from decorative art that cites the human body. This move from the body to free space appears a huge one, and yet is only logical.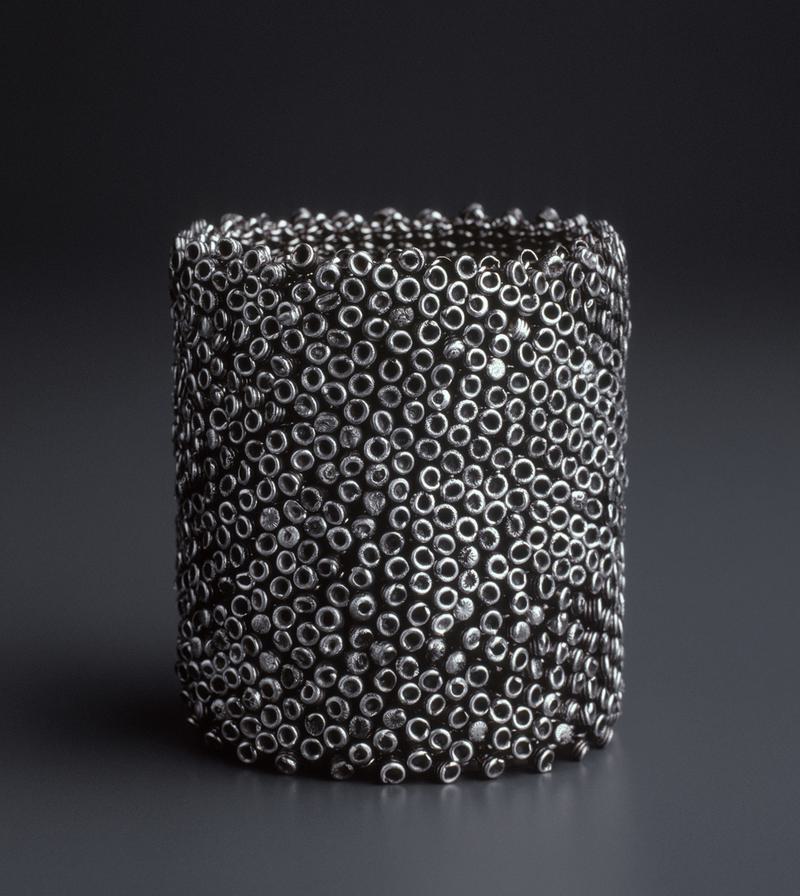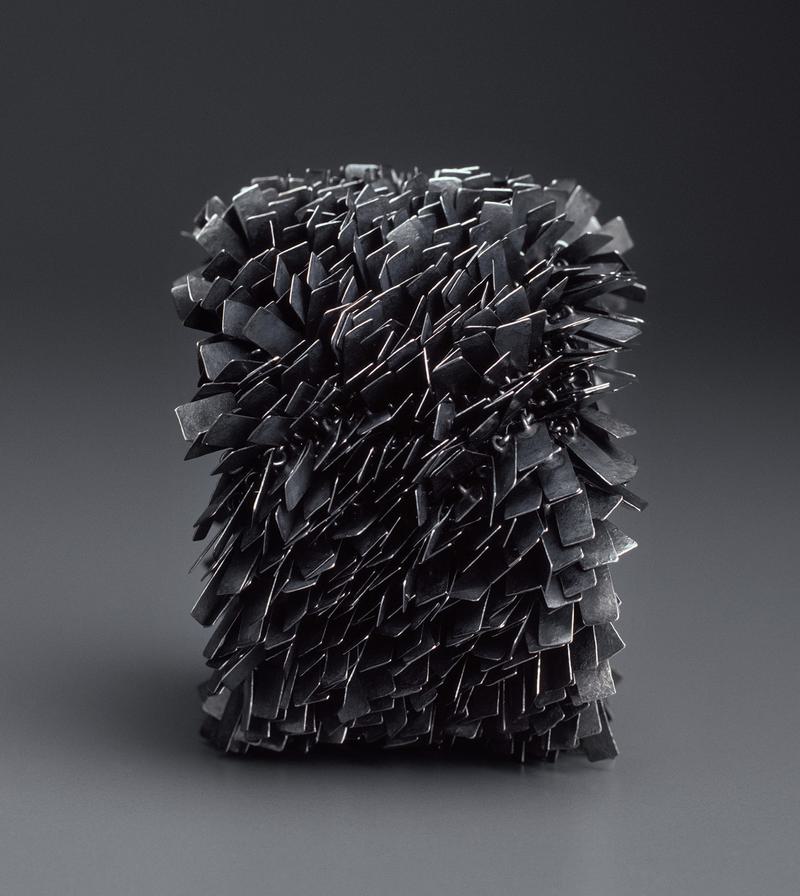 The exhibition has been produced in close collaboration with the artist. Featuring some 150 works it provides an overview of Tone Vigeland's studio jewelry from the years 1958 to 1995, an overview accompanied by a selection of objects and sculptures from 1998 until today
The exhibition by Die Neue Sammlung, Pinakothek der Moderne, is in cooperation with Norwegian Crafts and is supported by the Norwegian Embassy in Berlin.
This text is reproduced after the text published by Die Neue Sammlung here.
Project page image credit: Tone Vigeland, bracelet 1997, photo: Guri Dahl