Seminars
Ways of Perceiving Crafts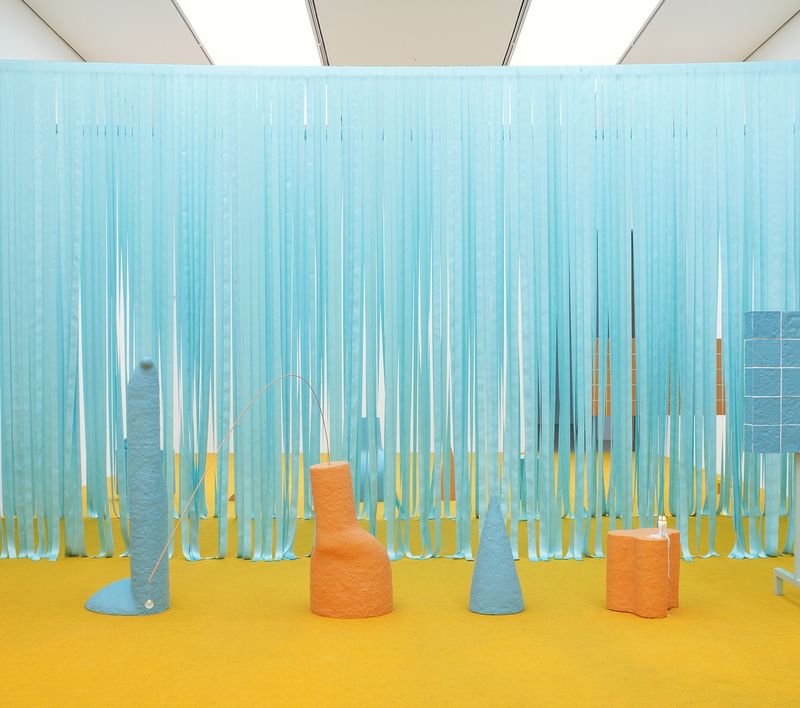 Two-day seminar 28-29 November 2018, Iaspis and Konstfack, Stockholm
Contributors:
Martina Margetts I Anders Ljungberg (SE) I Agnieszka Knap I Sarah Gilbert I Pravu Matzumdar I Gabriel Johann Kvendseth I André Gali
Moderator: Mònica Gaspar (ES/CH)

The seminar dealt with questions raised in Material Perceptions, the 5th book in the Documents on Contemporary Crafts series published by Norwegian Crafts and arnoldsche Art Publishers.

The seminar is a collaboration between Iaspis, Konstfack, Konsthantverkscentrum and Norwegian Crafts.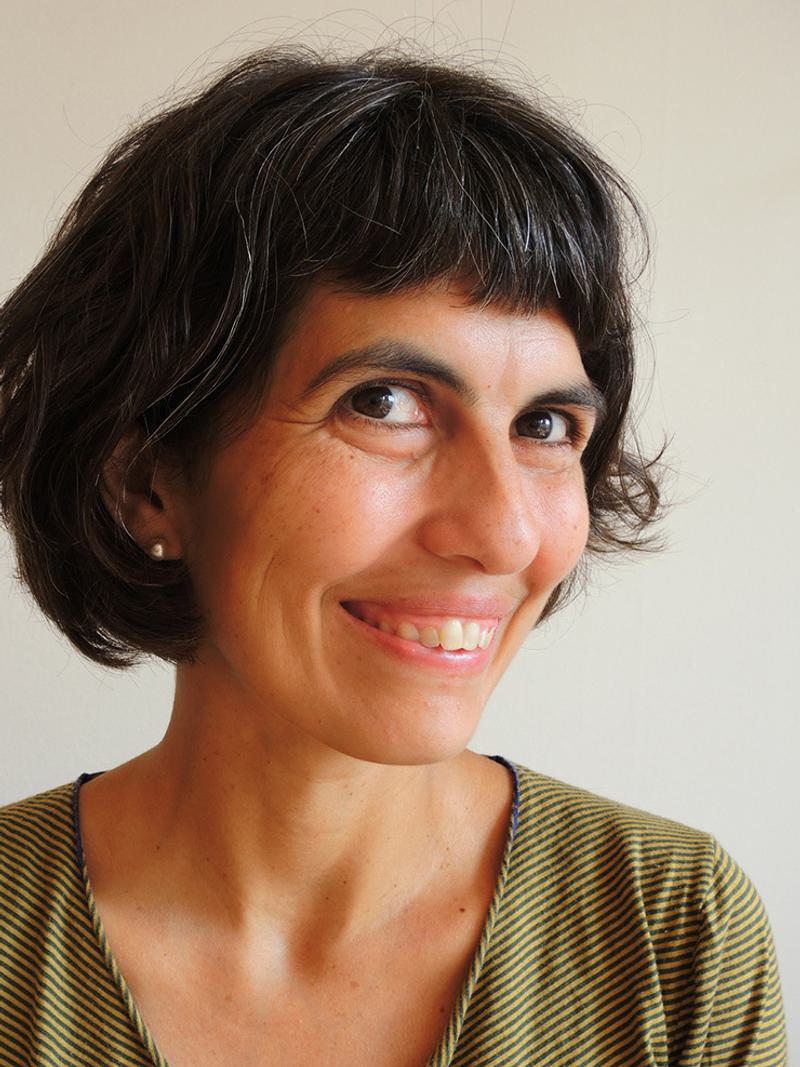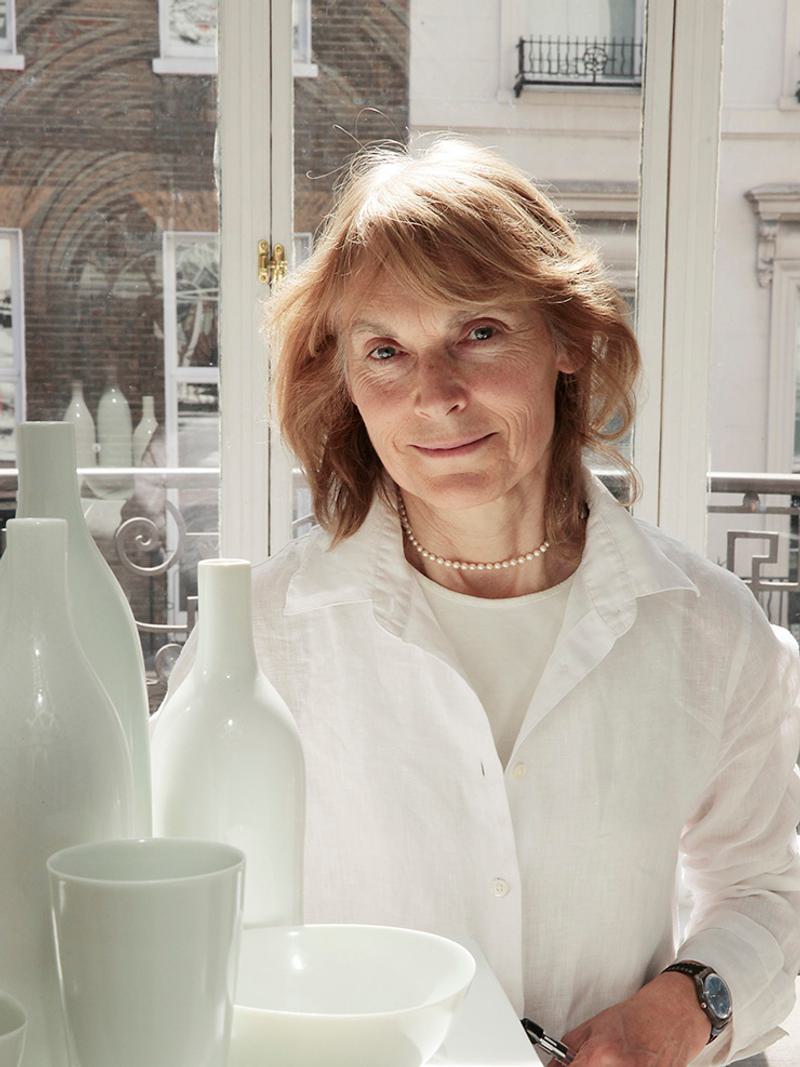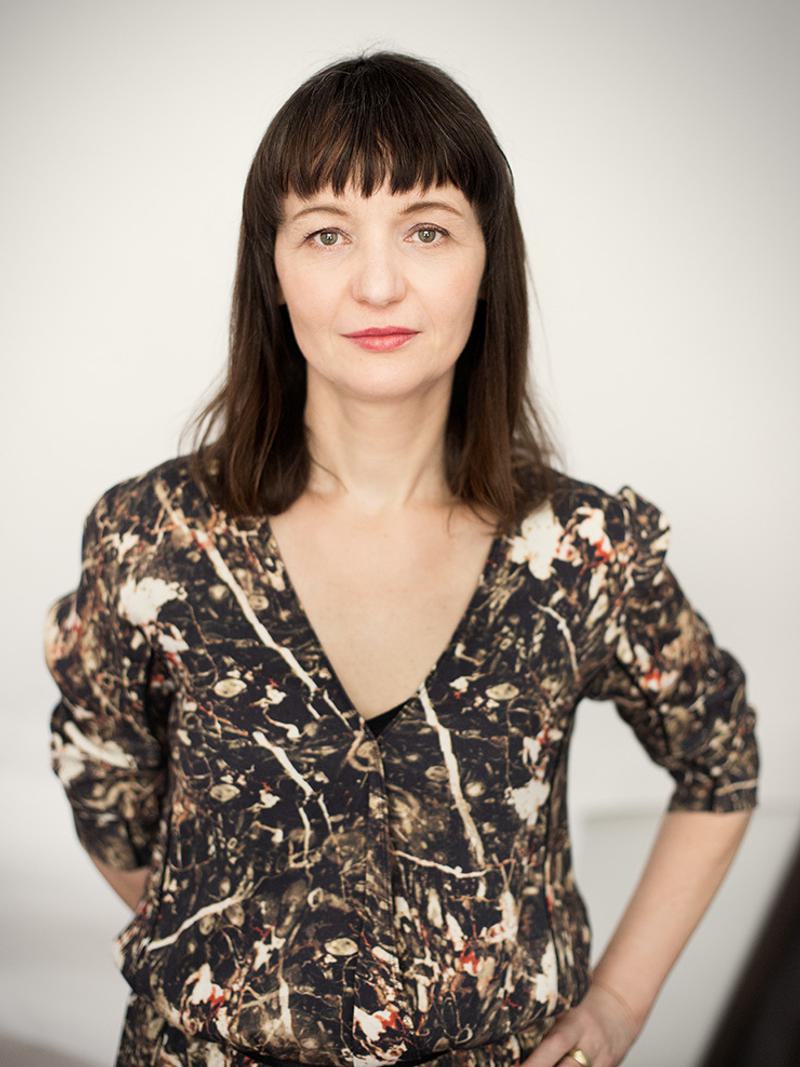 Over the last two decades, there has been immense development in contemporary crafts. On one hand, contemporary crafts have broken free from the constraints of the studio movement and taken new and exciting directions. On the other, contemporary artists have become interested in materiality, skills and media such as ceramics and textiles.
Museum exhibitions, biennials and other curated exhibitions seem to be increasingly focusing on qualities we associate with contemporary crafts. This development seems to imply that contemporary crafts and contemporary art belong to the same aesthetic regime.
But which aesthetic regime is actually being shared?
Even in this new situation, the dominant discourse of contemporary art continues to be characterized by a dualistic mode of perception based on the philosophical tradition of idealist aesthetics that clearly marks a division between works of art and everyday objects. But the increasing aestheticization of the material world is also closing the gap between art and its other. The concept of artistic autonomy governed by this dualism has landed in a crisis. It is in this context that contemporary crafts question an obsolete territorial struggle and begin to explore their potential as cultural and political forces in their own category.
In this seminar, we want to suggest that contemporary crafts have much to gain from being practiced and discussed from the perspective of a material aesthetic discourse, rather than from an idealistic one. To do this, we will build on research published in the anthology Material Perceptions, in which the contributors offer reflections on various ways to perceive contemporary crafts.
The following questions will be addressed in the seminar:
* Which alternative narratives are challenging the dialectic of autonomy and function?
* What are the material ontologies behind the objects that we touch?
* How might it be possible to imagine a collective practice that involves materiality as an unruly partner?
* What about exchanging a critical and analytical perception of the world with a sensory, speculative and visionary one?
* How might it be possible to develop a poetics of use and find words and shapes for the everyday aspects inscribed in our bodies and material surroundings?
* What would a theory of craft perception look like if we moved away from the centrality of the maker's intent and embraced a more relational approach to matter?
The seminar will address these questions through a collective discussion, offer an introduction to the book and present new perspectives on crafts.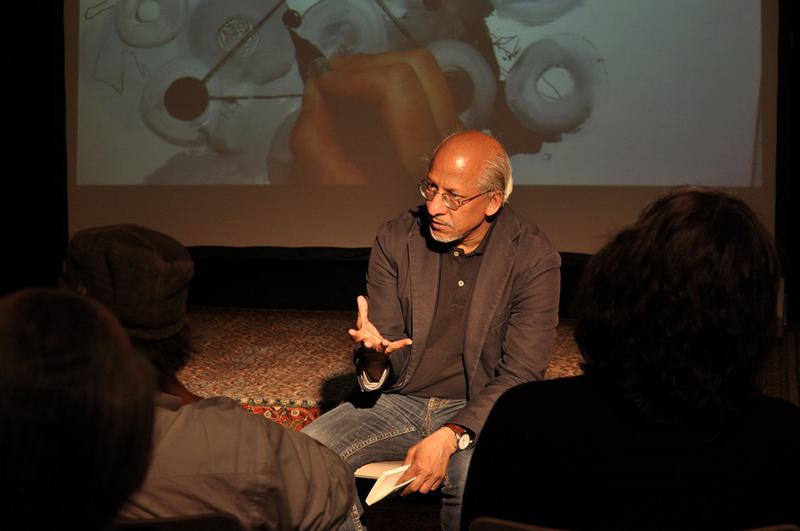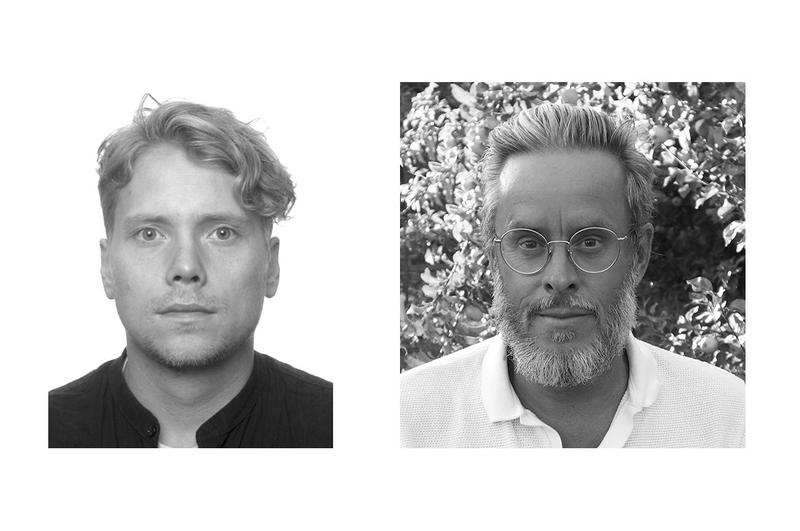 Martina Margetts' nine years as editor of the British journal Crafts and her decades of postgraduate teaching as a senior tutor at the Royal College of Art have enabled her to continually test out ideas about craft and design. Her focus is on contemporary practice in global socio-cultural frameworks. She teaches, writes, curates, broadcasts and lectures internationally and works with major national and international institutions. She has judged competitions worldwide, including the Cheongju Biennale in South Korea and the International Textile Competition in Japan. She is on the advisory board of the Journal of Modern Craft and the journal Craft Research. Her books include International Crafts (1991), Michael Rowe (2003) and Tord Boontje (2007), and her recent major essays are published in the books Contemporary Clay and Museum Culture (2016), The Ceramics Reader (2017) and Material Perceptions (2018). Exhibitions which she has curated include The Raw and the Cooked: New Work in Clay in Britain (1993, co-curated with Alison Britton), Objects of Our Time (1996/7), Only Human (1999/2000) and Time Machines: Daniel Weil and the Art of Design (Design Museum 2014). A British-Council study visit to Thailand formed part of her research on Southeast Asian textiles, fashion and local communities, and led to her curation of On the Line: New Perspectives on Craft in Southeast Asia (2017, Aram Gallery, London). This September she will speak at the Design History Society's international conference in New York, and her essay in the anthology Postcraft will be published by Sternberg Press in December.
Anders Ljungberg has exhibited, lectured and been a guest teacher around the world, but he is based in Gustavsberg, Sweden, where he both lives and has his studio. A key theme that can clearly be seen in his artistry is the relationship between human beings, objects and space: he examines emotional, metaphorical and poetic understandings of everyday use. He is represented by Marzee in the Netherlands, Galerie Rosemarie Jäger in Germany and Konsthantverkarna in Stockholm. His works can be found in the Marzee collection in Nijmegen, the National Museum in Stockholm, Röhsska Museum in Gothenburg, the National Museum in Oslo, Nordiska Museum in Stockholm and the Royal Collection in Stockholm. He first studied at Konstfack (1989–1994), then returned as a senior lecturer (2000–2010). In 2016 he became the professor of the study programme CRAFT! at Konstfack. He has also been a professor of metal and jewellery art at Oslo National Academy of the Arts (2014–2016).
Agnieszka Knap is a jewellery artist, curator and co-organizer of crafts-related events. She works and lives in Stockholm, where she also obtained her MA degree in metal design from Konstfack in 1999. Since then she has initiated many projects within the Swedish crafts field, both as a freelancer and through her position at Konsthantverkscentrum (The Swedish Craft Centre). She exhibits regularly in Sweden and abroad, and her works can be found in the National Museum in Stockholm, Röhsska Museum in Gothenburg and in private collections. Between 2007 and 2017 she was active in the craft collective MADE BY, of which she was also a founding member.
Pravu Mazumdar studied physics in New Delhi and Munich and has a doctorate in philosophy from the University of Stuttgart. He writes in German and English, and his books, which use themes like migration and consumerism to formulate a diagnosis of modernity, are closely connected to the works of thinkers such as Michel Foucault and Walter Benjamin. He has written extensively on contemporary jewellery, which he treats as a material articulation of modernity. Born and brought up in the eastern provinces of India and living between three continents and several languages, Mazumdar leads a typically contemporary existence that falls between established categories. Integral to such a mode of living is the idea of hybridity, to which Mazumdar has devoted several writings. Selected publications: Das Niemandsland der Kulturen (Berlin: 2011); Gold und Geist: Prolegomena zu einer Philosophie des Schmucks (Berlin: 2015); 'Against Criticism' (Parts I and II) in Art Jewellery Forum (Criticality series 6 and 7):
https://artjewelryforum.org/articles-series/against-criticism-seven-variations-on-an-unpleasant-theme-part-1
Gabriel Johann Kvendseth lives and works in Bergen, Norway, and is a graduate of the Bergen National Academy of Art and Design. His artistic practice encompasses sculpture, artifact production, writing, performance and interactive installation. His work revolves around notions of mysticism, labor, violence, economy and civilization ethics. He has exhibited in numerous museums and galleries, including Arkhangelsk Fine Arts Museum and Murmansk Regional Art Museum in Russia; Sámi Center for Contemporary Art in Karasjok, Norway; Nordic House in Reykjavik, Iceland; Northern Norwegian Art Museum in Tromsø, Norway; Kreuzberg Pavillon in Berlin, Germany; Del Infinito in Buenos Aires, Argentina; Kunstnerforbundet, Kunsthall Oslo and Kunstindustrimuséet in Oslo, Norway; KODE 2, VOLT, Felt, Bergen Kunsthall and Kraft in Bergen, Norway. His work is represented in the collections of KODE1, Hordaland County and the Faculty of Art, Music and Design at the University of Bergen in addition to numerous private collections.
Sarah R. Gilbert is an artist and educator based in Los Angeles. She is currently an assistant professor of sculpture at Pitzer College. Her work has been exhibited widely throughout the United States and internationally. Recent projects include Goosebumps, a participatory sound installation and satellite exhibition of the 2017 Applied Art Triennial: Time Difference, in Tallinn, Estonia, and 7 Barrios, a community garden designed and built in collaboration with Valeria Florescano and the students and staff of Faro Tláhuac, in Mexico City, Mexico. Her current research explores intertwining natural history and material cultures of the late nineteenth and early twentieth century, in what is now called California.
Andre Gali is the head of critical theory and publications at Norwegian Crafts. Gali holds an MA degree in theatre theory with a thesis entitled 'Andy Warhol Superstar: On the Artist Myth, Media and Mechanical Theatricality' (2005). He has worked as a freelance art critic, photographer, essayist, journalist and lecturer, and has published essays on art and economy, queer and feminist art practices, the gaze of the middle class, and contemporary art jewellery. Gali has contributed to a number of books, among them, Tone Vigeland: Jewellery – Objects – Sculpture (Arnoldsche 2017), Cosmic Debirs – Meteorites and Jewellery Objects by Reinhold Ziegler (Arnoldsche 2014) and Aftermath of Art Jewellery (Arnoldsche 2013). Together with Knut Astrup Bull, Gali has edited and contributed to Material Perceptions.
Mònica Gaspar (ES / CH) is a curator, writer and lecturer based in Zurich, but with affiliation to several international institutions. She does research on contemporary craft and design as critical practices and has specialized in art jewellery. Her background is in art history (University of Barcelona), cultural studies (Zurich University of the Arts) and jewellery (Escola Massana, Barcelona). She is a member of several advisory boards, including the craft committee for the Design Museum in Barcelona, the NDG Swiss Network for Design History and the FHD Design History Foundation. Currently, she is a visiting lecturer on cultural theory at the University of Art and Design in Lucerne, and she is writing her PhD thesis on craft, critical theory and the aesthetics of the 'in-between' at the Academy of Fine Arts in Vienna.