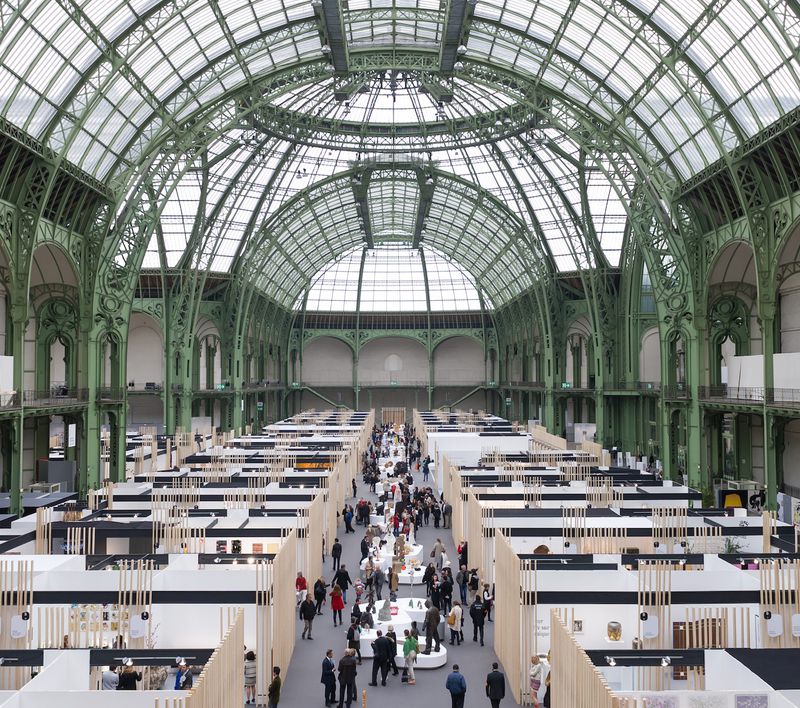 WCC-Europe Exhibition and Symposium, Revelations - Fine Craft and Creation Fair, Grand Palais, Paris, 23-26 May 2019
The exhibition Crafting Europe
From the 23-26 May 2019, The Grand Palais will host a selection of fine crafts and contemporary creation in the fourth edition of Revelations.
The fourth edition of the international fine crafts and contemporary creation biennial Révélations will take place in the Nave of the Grand Palais in Paris from the 23 to the 26 May 2019, hosting over 40,000 visitors and almost 450 artists from around thirty countries. With an even greater focus on showcasing its international dimension and cultural programme both inside the venue and out, Révélations 2019 is pushing its boundaries and aspirations a little further afield.
The 4th edition of Revelations, organised by Ateliers d'Art de France, will present an exhibition of exceptional work by twenty-four craftspeople from across Europe. The exhibition Crafting Europe will take place at the Agora entrance to the Grand Palais. In tandem with the exhibition a Crafting Europe symposium, hosted jointly by Atelier d'Art de France and WCC-Europe will explore opportunities and challenges for the sector under themes of society, economy, territory, skills and policy.
Norwegian Crafts has been a WCC-Europe member since 2012 and is a contributing partner to the Crafting Europe exhibition.
WCC-Europe's mission is to promote and defend crafts across Europe and it has selected Révélations 2019 to celebrate its 40th anniversary, drawn by its self-appointed goal of extending the frontiers of creative crafts. Crafting Europe will be an opportunity to learn how the 24 creators approach their work today, skilfully blending innovation with traditional craftsmanship.
At the heart of this gathering, the exhibition will weave together the disciplines and values of a plural Europe and will demonstrate the diversity of materials, techniques and craftsmanship.
«The fine crafts sector is experiencing rapid growth and we must take full advantage of the buzz created by events such as Révélations»

Louise Allen, President of the World Craft Council Europe
Norwegian Crafts is supporting the participating artists from Norway to the exhibition Crafting Europe: Elisabeth Thorsen and Erlend Leirdal.
Elisabeth Thorsen is educated as a shoemaker. In her artistic practice Thorsen specializes in an approach to the design of footwear as art objects. It is important for her to make objects and projects that express more than being functional shoes. Thorsen designs objects that are both beautiful and challenging. For Crafting Europe Thorsen will be presenting the installation Høy.
Erlend Leirdal's wooden sculptures combine craftsmanship with visual storytelling. Leirdal works independently of established conventions while maintaining complete control of his chosen medium. Leirdal aims to elevate humble and seemingly worthless pieces of wood into sculptures that, while keeping some of the wood's own characteristics, speak of time's passing and the perishable nature of things. Leirdal is participating in Crafting Europe with the wooden sculpture Dance.
View the complete artist list for Crafting Europe here.
View the full Revelations programme here.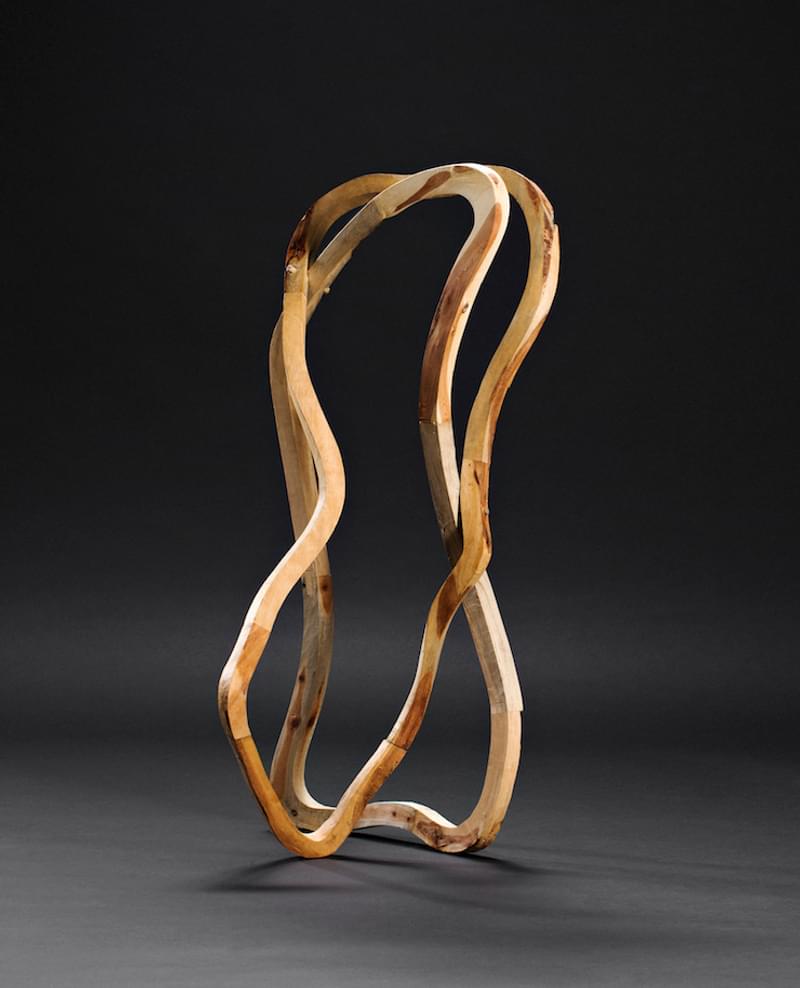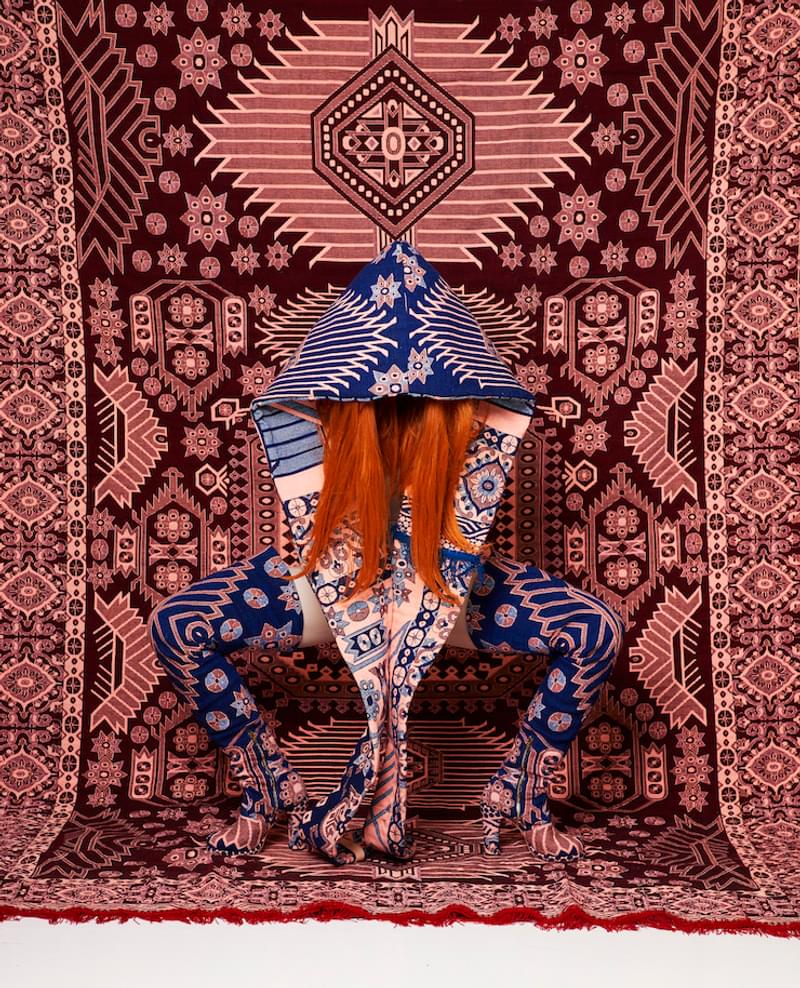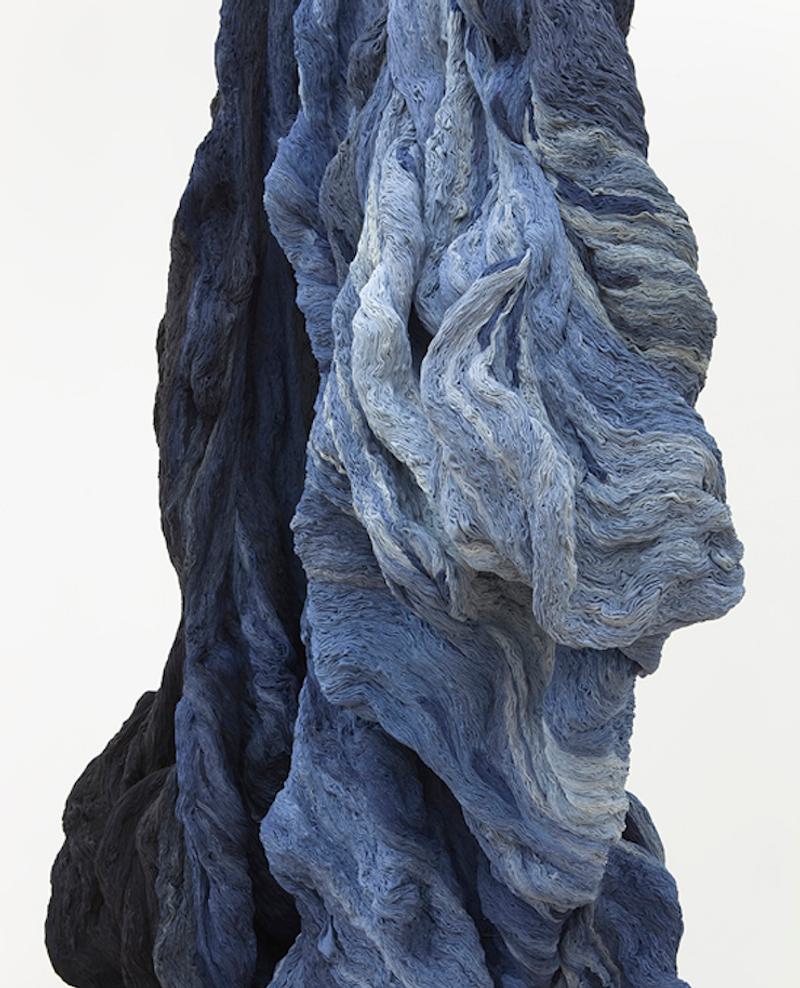 The emblematic artwork of Revelations 2019
In addition to Erlend Leirdal and Elisabeth Thorsen, a third Norwegian artist has been selected to represent the biennial through a singular momentous work: Hanne Friis' Nuances in Black and Blue is 2019's 'emblematic artwork', providing the visual identity for the fair.
Nuances in Black and Blue is a monumental structure of several meters, and is the result of a tremendous amount of work and infinite patience: in total, several hundred of pairs of jean trousers have been sewn together by hand with a needle and nylon thread.
The fabric of each trouser pair is folded and sewn to the others with the help of a specific technique which produces an organic and undulating structure: Hanne Friis transforms loose fabric into a compact, robust mass.
From a distance, it is difficult to see what the sculpture is made of, but under closer inspection, you can see the thousands of tight, small pleats of denim squeezed together, creating swirls of blue and black hues.
Nuances in blue and black was made for the exhibition Vi lever på en stjerne (We Are Living on a Star) at Henie Onstad Kunstsenter in 2014. The exhibition addressed the public debate in Norwegian society after the 2011 terrorist attack in which 76 persons were killed, among whom 68 were young people attending a political youth summer camp for the Norwegian Labour Party. The jeans are second-hand, collected from a recycling station, and create a strong association to the young people who lost their lives: denim is familiar to all, mostly to young generations, and is a quintessentially contemporary symbol.
To Hanne Friis, the blue colours represent spiritual dimensions, hope and humanism, whereas the dark nuances stand for the destructive powers within us.
Nuances in blue and black will be exhibited under the glass dome of the Grand Palais.
The Symposium Crafting Europe:
towards a European strategy for craft

23 May 9 am - 1 pm at the biennale Talk Space, Grand Palais
The Symposium Crafting Europe: towards a European strategy for Craft is organised by Ateliers d'Art de France and the World Crafts Council Europe during Révélations - The International Fine Craft and Creation Biennial, at the Grand Palais, Paris. Crafting Europe will bring together experts from organisations across Europe committed to the future development of the sector. This unprecedented gathering provides a unique forum for debates between collectors, specialists, craft professionals and international institutions. Through discussions on training, recognition and economic development we aim to build a European profile for craft and help to address current issues facing this dynamic sector. From Portugal to Ukraine, from Iceland to Romania, craft, in its diversity and territorial integration, is a sector of the future.

More info on the symposium programme and how to sign up here.