Seminars
Handmade // Materiality in the Arctic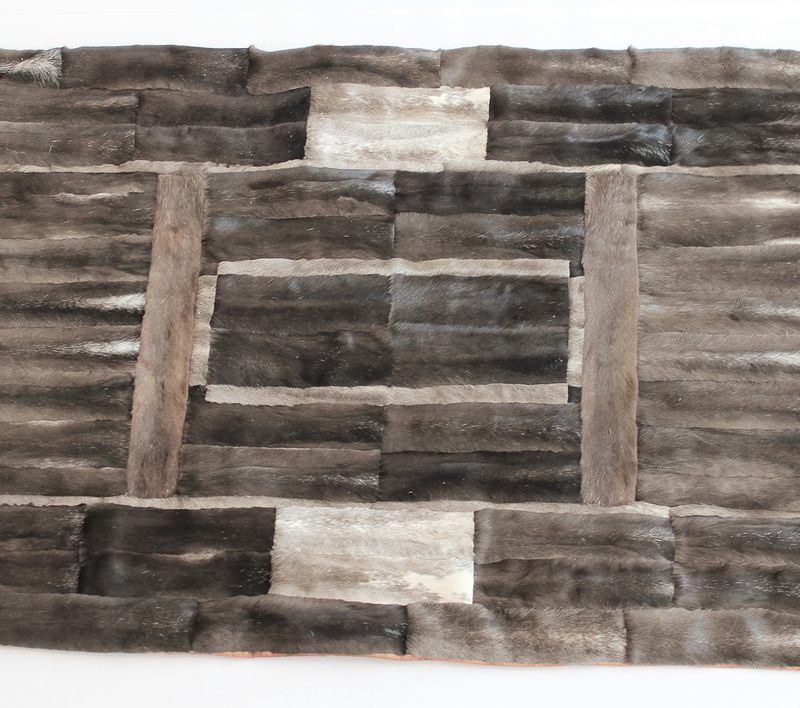 Seminar in collaboration with Nordic Culture Fund
at Arctic Art Summit, University of Lapland, Rovaniemi
5 June 2019
Norwegian Crafts and Nordic Culture Fund collaborated on a seminar titled Handmade/Materiality in the Arctic, taking place during Arctic Art Summit in Rovaniemi.
The Arctic Arts Summit, now in its second edition aims to strengthen art and culture in the arctic area and to promote circumpolar cooperation. Between June 3 and June 6 participants from academia, artists and art institutions, politicians and other stakeholders from the arts and culture in the Arctic countries will convene at the University of Lapland, Rovaniemi for the summit that will be focusing on the Arctic as a laboratory for sustainable art and culture policy.
Programme:1) Material based art and culture in the Arctic region
- Handmade Selkies / Arctic Culture Lab
Dr. Andreas Hoffmann, artistic director for Arctic Culture Lab

- Duodji Dreamers / Riddu Riđđu
Sandra Márjá West, director of Riddu Riđđu Festival
- Skjæringspunkter / Intersections by Aslaug M. Juliussen
Aslaug M. Juliussen, artist
- Intersection: Dialogue through Arctic Handmade
Dr. Ásthildur Jónsdóttir, artist/curator
Ekaterina Sharova, art historian and curator,Arctic Art Forum, Arkhangelsk
Dr. Maria Huhmarniemi, artists and teacher/researcher, University of Lapland


2) Panel discussion: Duodji in Contemporary Context
Host: Norwegian Crafts
Norwegian Crafts in collaboration with Irene Snarby are hosting a panel discussion focusing on various conceptual understandings of duodji and the challenges and opportunities in relation to these. The panel is made up by Sámi visual arts experts including Svein Aamold, professor of art history at UiT - The Arctic University of Norway, Gunvor Guttorm, professor in duodji at Sámi University of Applied Sciences, duodji artists and teachers Katarina Spiik Skum and Anniina Turunen.
Moderator for the panel is Irene Snarby, a Doctoral Research Fellow in Art History at UiT The Arctic University of Norway where she is carrying out research into the works of the artist Iver Jåks and the affiliation of abstract concepts to art and the formation of new understandings.
3) Panel discussion: Mother power
Host: Lapland University
According to the phenomenological approach, human bodies are interwoven, they create and are created by each other in a pre-reflective manner. The key feature of the embodied knowledge is that the body is the knowing subject. How can the body know? How can the artists see these pre-reflective dimensions of meaning in their work? How can artists make a centuries-old story short? How can mothers' knowledge empower artists in the Arctic?
Panel includes Prof. Dr. Alison Aune, University of Minnesota Duluth, prof. Gunvor Guttorm Sámi University of Applied Sciences, craft artist Ustina Yakovleva. Moderator is curator Ekaterina Sharova, Arctic Art Forum, Arkhangelsk.