Seminars
Agenda: New Materialism and Contemporary Craft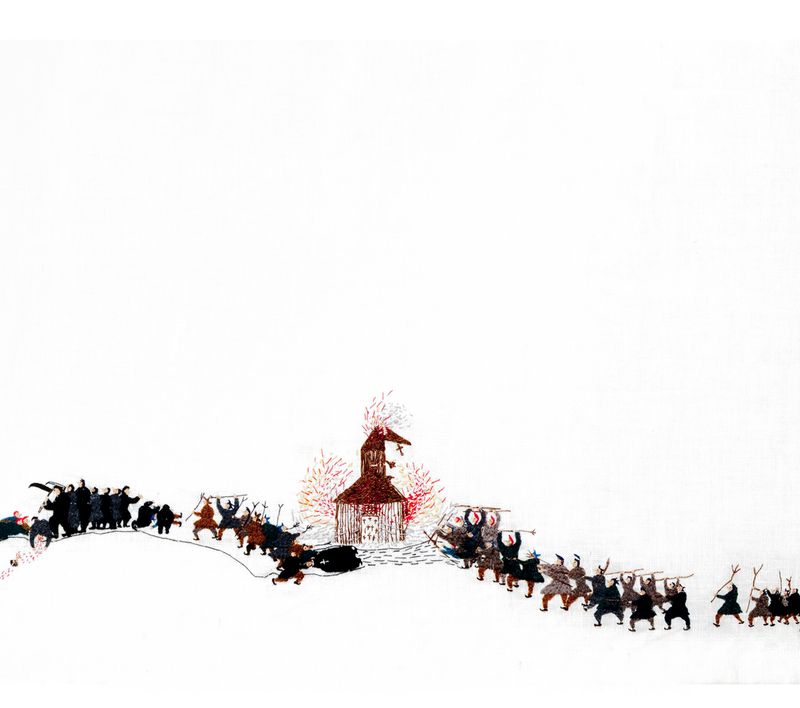 Seminar in collaboration with Oslo National Academy of the Arts, 5 April 2019,
Kunstnernes Hus, Oslo
Contributors:
Jan Overwijk I Britta Marakatt-Labba I Reinhold Ziegler I Stephen Knott I Marthe Elise Stramrud
Moderators: Knut Astrup Bull and André Gali
Over the last decades there has been an increasing interest in discussing New Materialism in relation to aesthetics. New Materialism is a philosophy that states that mater is the fundamental principle in nature, and that all things, including the human mind, derive from matter. The opposite philosophical stand is Idealism, which considers ideas as the primary reality.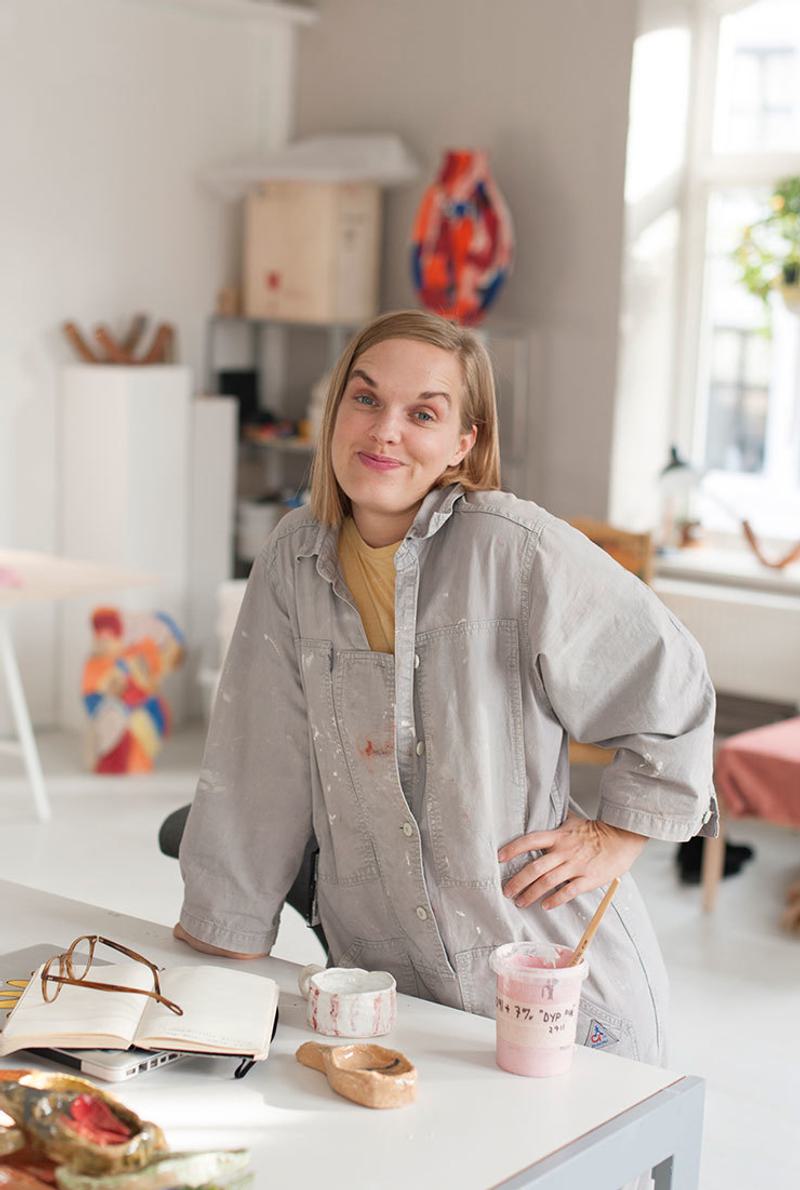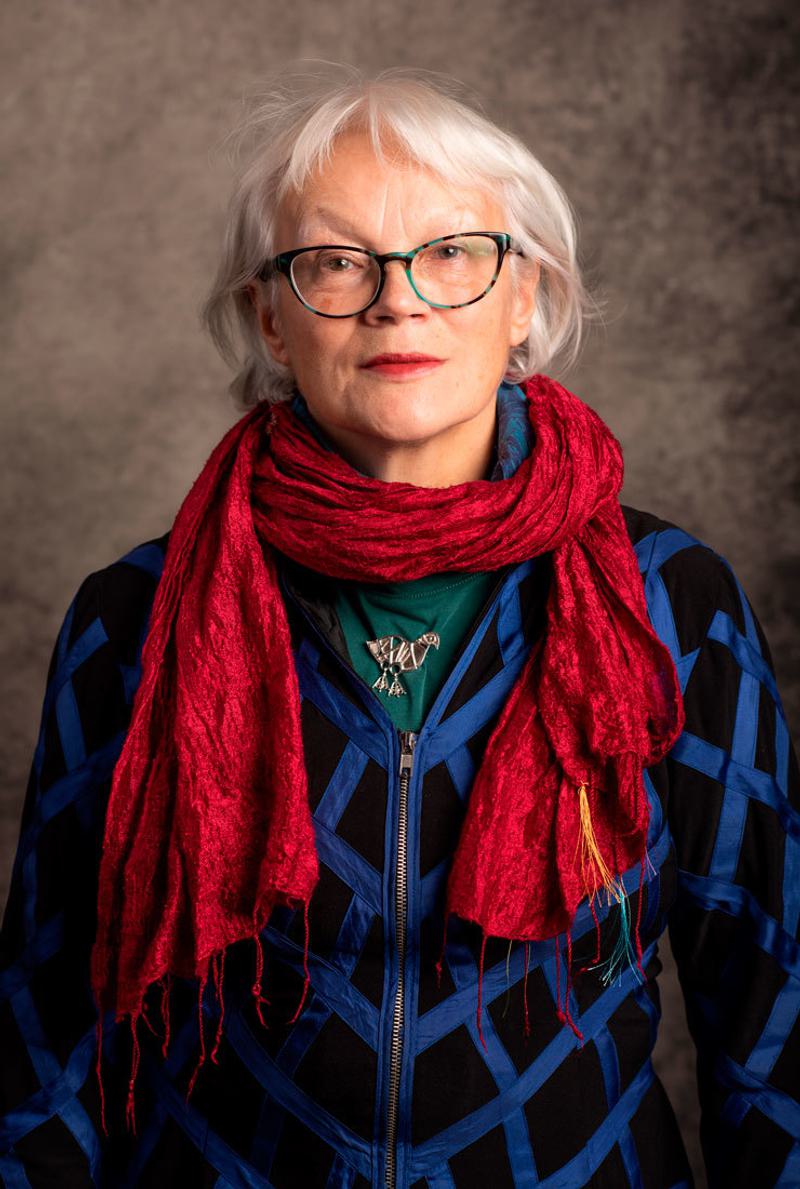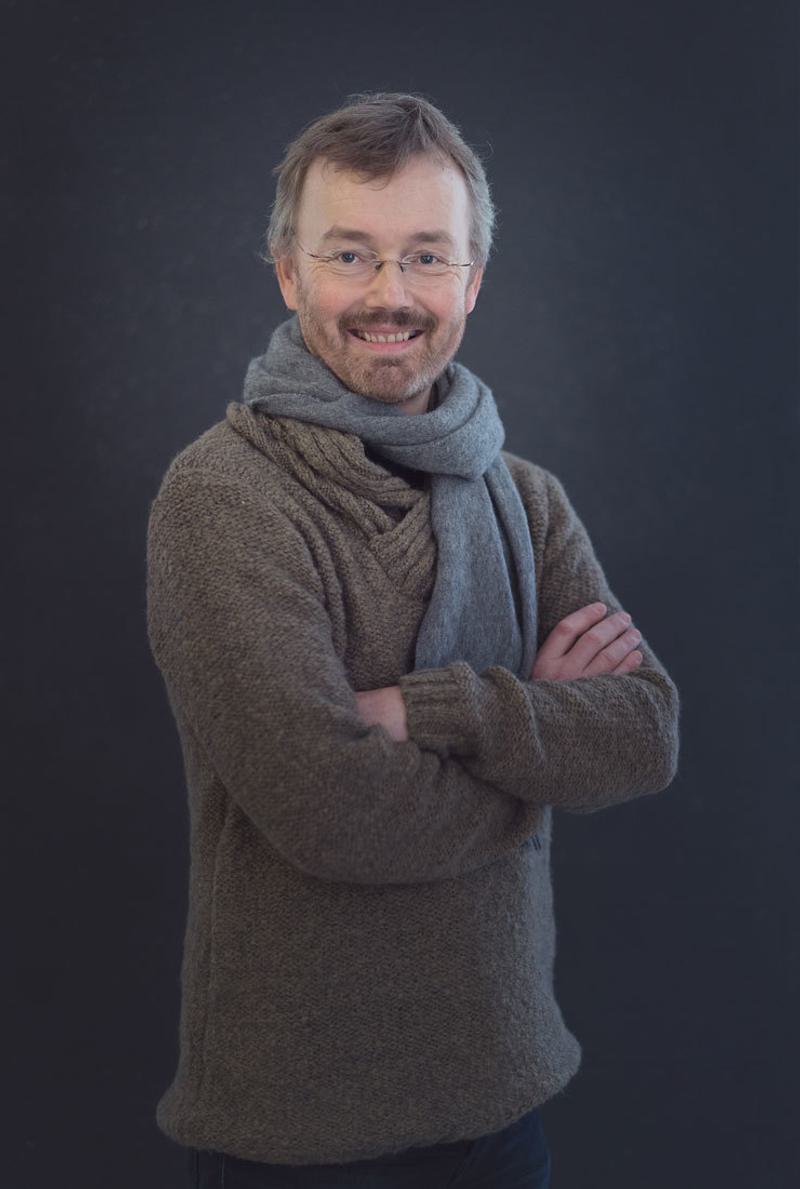 The interest in New Materialism has been defined as a theoretical shift away from a dualistic way of thinking that has dominated modern philosophy and humanist traditions since the time of Rene Descartes (1596–1650) and Immanuel Kant (1724–1804). Kant´s Critique of Judgment (1790) is considered to be a core contribution to aesthetic theory. New Materialism seek to reconsider the relations between materials, objects, living beings, and attributes assigned to objects, thus rethinking what an object is and can be.
In the book Material Perceptions, the editors Knut Astrup Bull and André Gali have implemented material perspectives when addressing what contemporary crafts are today. The seminar New Materialism and Contemporary Craft is a continuation of this investigation and aims to shed light on what New Materialism is and how it can be useful for artists and makers.
In the seminar, the speakers presented a selection of artistic practises that deal with the history of materials and objects, the material transfer of human and non-human knowledge and experience, and memory embedded in materials and objects.
The seminar was organized through collaboration between Oslo National Academy of the Arts and Norwegian Crafts.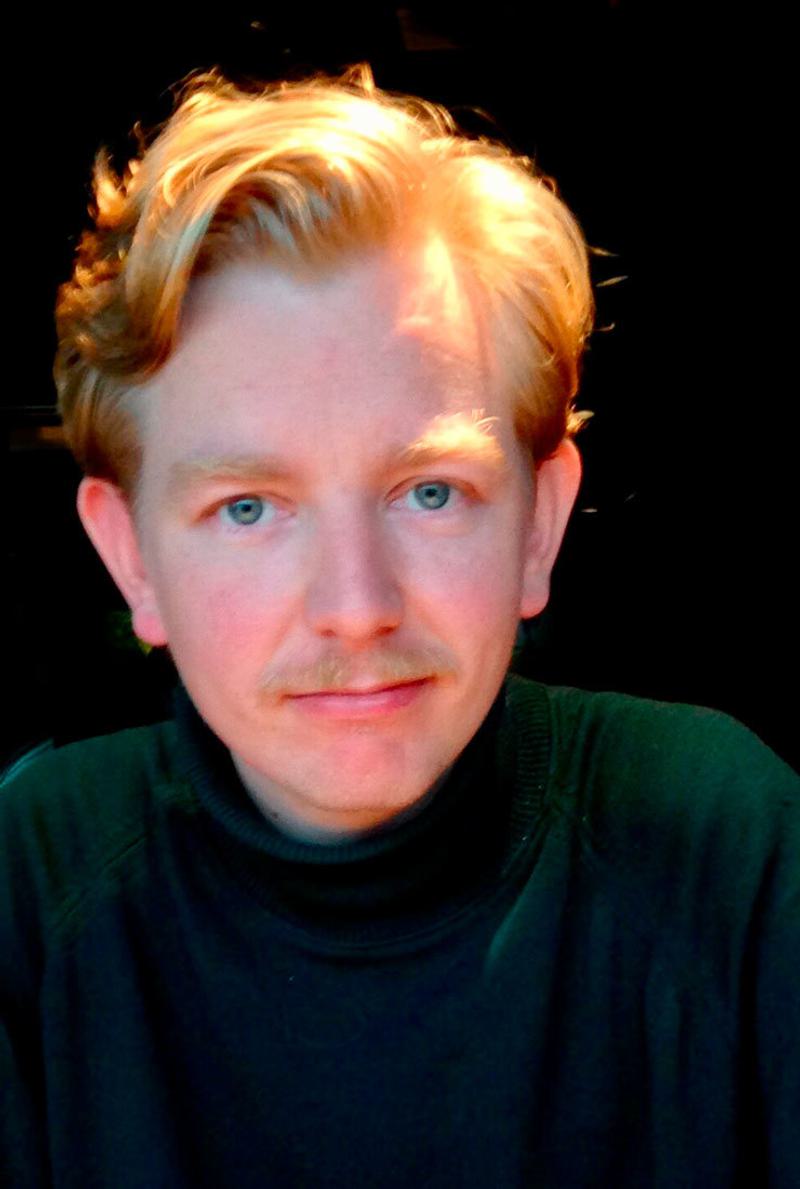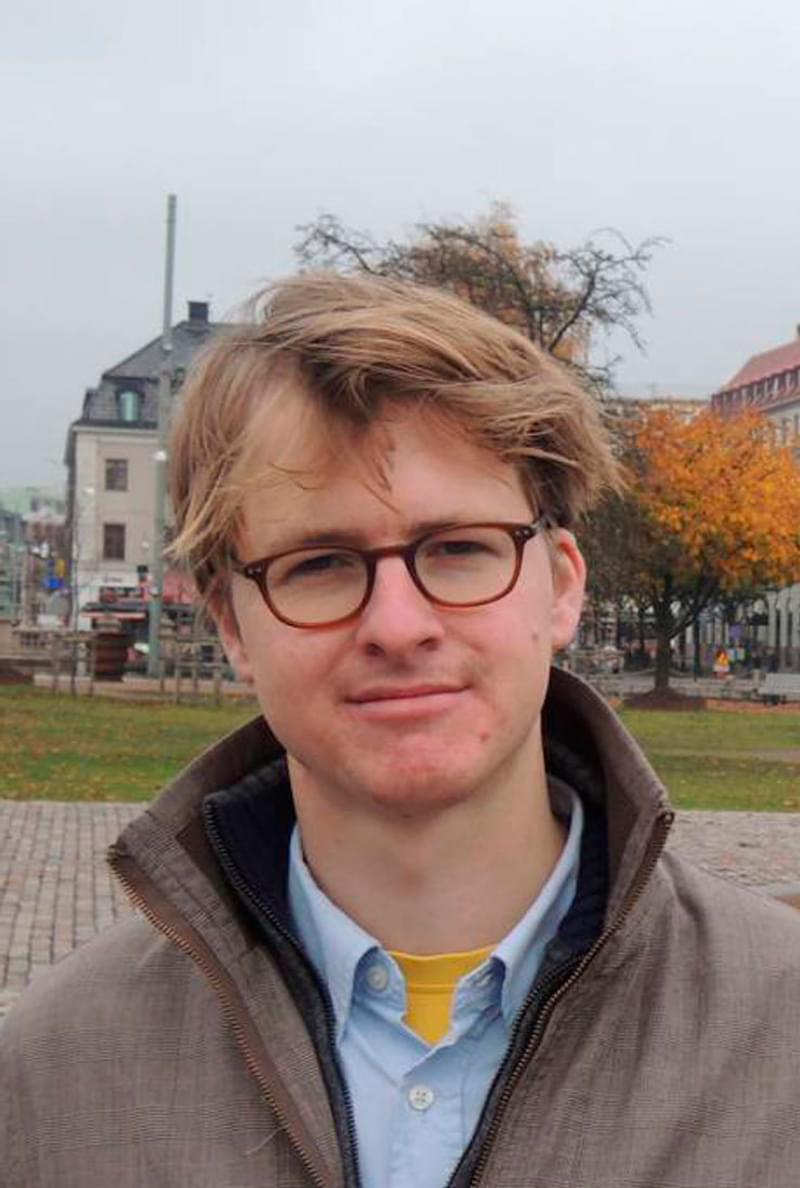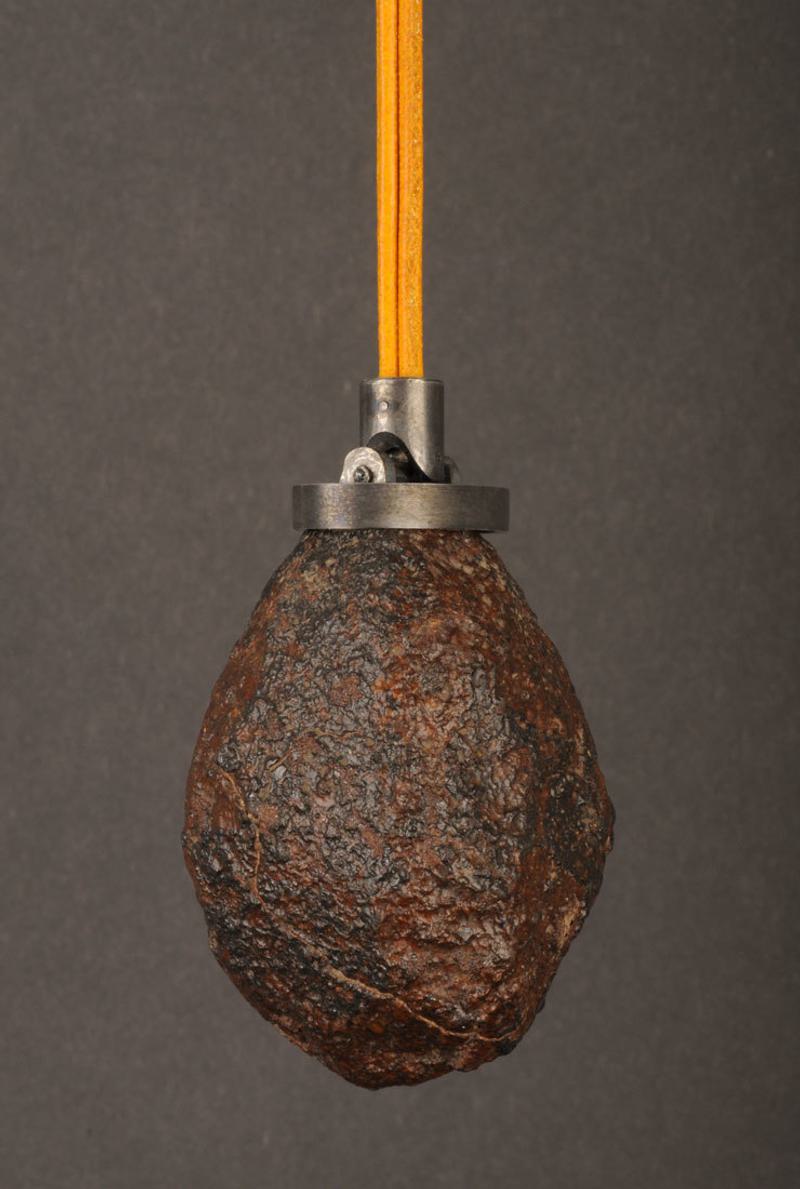 Jan Overwijk: Immeasurably Material
The prefix 'new' in new materialism denotes not so much a radical break with a preceding philosophical tradition, but highlights elements in that tradition that were previously underemphasised. Springing most notably from poststructuralism, new materialism shares its stress on some form of unrepresentability, an ineffable difference that eludes philosophical representation in terms of stable identities. In this talk, Overwijk argue that new materialism can be understood as a response to this philosophic notion of unrepresentability becoming real, becoming material in the contemporary moment. This materialisation of unrepresentable difference can be found throughout various domains in our world, such as information technologies and new media, climate change and political economy. The 'new' in new materialism, then, must itself be understood in a materialist sense.
Jan Overwijk is a PhD-candidate in social philosophy at the Amsterdam School for Cultural Analysis at the University of Amsterdam. His research analyses the productive paradoxes of neoliberal capitalism through Niklas Luhmann's social cybernetics. He is part of the New Materialism COST-network and has previously presented papers on Luhmann's relation to New Materialism in this capacity.
Britta Marakatt-Labba's images are miniature worlds created with needle and thread, containing scenes from everyday life that include political reflections and stories about Sámi culture and history. The magnificent scenery and the glittering snow of the winter landscape are always present.
Britta Marakatt-Labba is a Sámi textile artist, painter, and graphic artist. She studied art at HDK Academy of Design and Crafts/University of Gothenburg (1974–78). She joined the Sámi artist group Máze in 1978 and was involved in creating the Sami Artists' Union, founded in 1979. During her four decades as an active artist, she has held approximately 35 solo exhibitions, most recently at Kohta Art Gallery, Helsinki, Finland; Lunds Konsthall, Sweden; and Konsthall Hishult, Sweden. She has participated in at least 40 national and international group shows, among others, City Biennial, Quebec, Canada (2019, currently on display); Historia, Drottning Sonjas Kunsthall, Oslo, Norway (2019, currently on display); Let the River Flow, Tensta konsthall, Tensta, Sweden (2019); The needle, the haystack, the thread, The Arts Club, Chicago, USA (2018); With the Future Behind Us, The Moderna Exhibition 2018, Moderna museet, Stockholm, Sweden; New Materialism, Bonniers konsthall, Stockholm, Sweden (2018); and Documenta 14, Athens, Greece, and Kassel, Germany (2017). In Documenta, she showed the work Historjá – a 24-metre embroidery commissioned by the Arctic University in Tromsø, which tells the history and the mythology of the Sámi people. Marakatt-Labba has received several awards and honours, among others, an honorary PhD from the Department of Philosophy, University of Umeå, Sweden (2014), the John Savio Award (2017), Illis Quorum Meruere Labor (2017), and the Culture Award (2018).

Reinhold Ziegler: Matter & Consciousness
Investigation of the relation between Subject-Object and Rationality-Perception from the perspective of a material-based artist.
Reinhold Ziegler is a jewellery artist who explores jewellery's potential to hold more than purely decorative attributes and conventional connotations. His jewellery objects are not intended to reflect the individual personality of the wearer, but to link the individual with universal phenomena. In his first exhibition Gravity (Galleri Format, Oslo, 2011), he investigated different aspects of this universal and all-embracing physical force. In his second Exhibition Cosmic Debris (2014, at Kunstnerforbundet, Oslo; Galerie Wittenbrink, Munich; Galerie Mason Poul Fort, Paris), he used meteorites as an expression for the proto-matter from which our entire solar system is built. In 2016 he started focusing on life and created the exhibition Lust for Life (Galerie Wittenbrink, Munich). Here he worked with meteorites containing amino acids and fossils from the first stages of life on the planet. In his latest exhibition Nearly Human (Kunstnerforbundet, Oslo), he focused on human life and tools from the stone age.
Stephen Knott: Ta-da!: watching making and everyday materiality
Seeing craft processes take place in front of your eyes, either through live performance or film, has a unique allure. This form of contemporary magic, proliferating due to the accessibility of online video streaming, evidences an everyday interest in materiality – perhaps it could be the 'new' in 'new materialism'? With reference to themes explored in Tendenser 2018: Give it timeat Galleri F15/Punkt Ö that Knott curated, this talk will consider the links between the mediation of materiality through film/performance and the everyday, gritty, time-consuming experience of making stuff.
Stephen Knott is a writer, researcher and lecturer in craft theory and history. He is author of Amateur Craft: History and Theory (Bloomsbury, 2015), and has written articles and reviews for Design and Culture and West 86th: A Journal of Decorative Arts, Design History and Material Culture, Crafts, Ceramic Review, Textile History, Art Jewelry Forum and Kunst og Kultur. He contributed essays to the edited volumes Surface Tensions (Manchester University Press, 2013), Collaboration Through Craft (Bloomsbury, 2013) and Documents in Contemporary Crafts: Materiality Matters (Arnoldsche, 2014) and has contributed to a number of artist catalogues. Stephen curated last year's iteration of Tendenser at Galleri F15/Punkt Ö titled Give it time the biennial showcase of contemporary craft and edited and contributed an essay to an accompanying catalogue. He is one of the editors of The Journal of Modern Craft and is a lecturer in Critical and Historical Studies at Kingston University.
Marthe Elise Stramrud will present her work and talk about how she, with her background as a fine art photographer, one day found herself completely immersed in clay and ceramic. Stramrud is interested in exploring the meeting between silhouettes, backgrounds, flatness and form - as well as how handmade functional objects has the magical ability to radiate joy.

Marthe Elise Stramrud (b. 1984) holds an MFA from Oslo National Academy of the Arts (2018). Prior to this, she studied at Bergen School of Architecture (2012–13), graduated with a BFA from the Department of Photography, Bergen National Academy of the Arts (2011), and studied photography at the University of Gothenburg (2009–2010). She has participated in a number of group exhibitions, among others, the MFA Degree Show at Kunstnernes Hus (2018), Wildlife Skulpturpark in Nesoddparken, (2017), Then One Thing Led to Another at Fotogalleriet, Oslo (2017), Fading Forms at Entrée, Bergen (2016), Sakte Bilder at Lillehammer Kunstmuseum (2016), Turn Turtle at Podium, Oslo (2013), and Motlys at OSL Contemporary, Oslo (2013). She has had solo exhibitions at venues such as Fotogalleriet (Oslo, 2014), Tag Team Studio (Bergen, 2014), Kunsthall Stavanger (2013), and Kristiansand Kunsthall (2013). In addition to her artistic practice, Stramrud has played a significant role in maintaining the local art scene through establishing, administrating, or producing artist-run initiatives and festivals, as well as through being a board member at UKS – Young Artists Society, where she works to improve the financial conditions of artists in Norway.