Seminars
Artist talks: Blåvarp and Kvasbø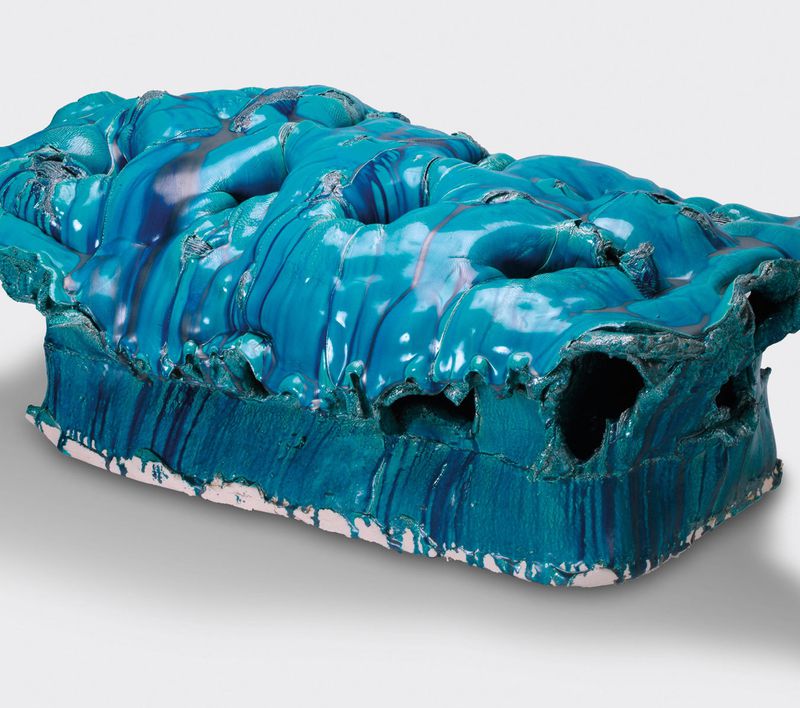 Artist talks with Liv Blåvarp and Torbjørn Kvasbø
Museum Angewandte Kunst, Frankfurt
19 October, 4-6 pm
Introduction: Dirk Allgaier, arnoldsche Art Publishers
Contributors: Liv Blåvarp, Liesbeth den Besten, Jorunn Veiteberg and Torbjørn Kvasbø

As significant artists in their respective fields, jewellery and ceramics, Liv Blåvarp (b.1956) and Torbjørn Kvasbø (b. 1963) holds international recognition for their work. In addition to being included in the Museum Angewandte Kunst's exhibition House of Norway, the artists have both published a major monograph with arnoldsche Art Publishers.
In connection with the exhibition at Museum Angewandte Kunst Norwegian Crafts and arnoldsche Art Publishers collaborates on a reception and two artist conversations.
Liv Blåvarp will have a conversation with art historian Liesbeth den Besten, and Torbjørn Kvasbø will have a conversation with art historian Jorunn Veiteberg.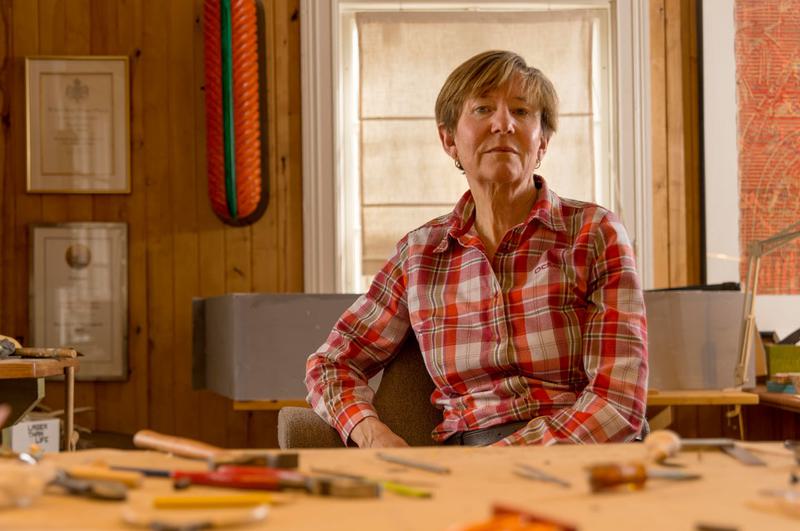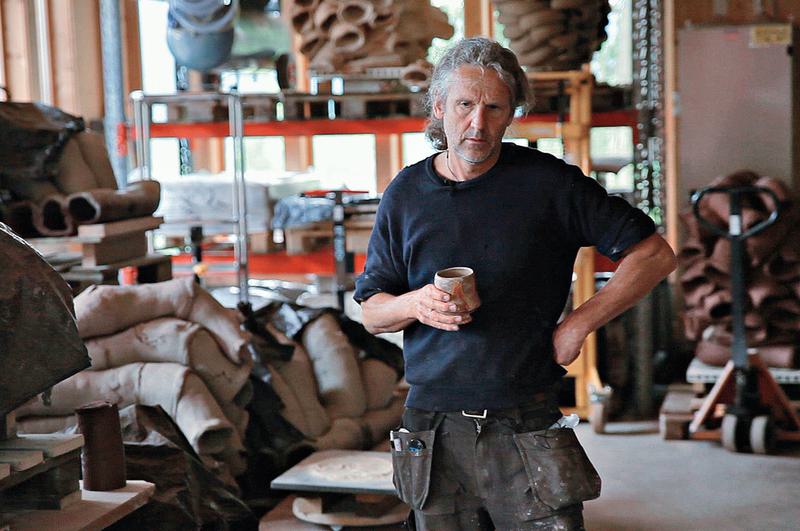 Liv Blåvarp (b. 1956) is a Norwegian jewellery artist who works with organic forms in wood. Maple, birch, walnut, lemonwood and palisander are just a few of the woods from which Blåvarp creates exceptional one-off jewellery pieces. The rigidity or softness of the wood plays just as much of an important role in the selection process as its structure or texture. The works are comprised of numerous single elements, which fuse together to become sculptural volumes – tactile creations that come alive when touched. Yet at the same time Blåvarp's expressive and colourful pieces remain flexible and wearable.
Blåvarp has been awarded numerous outstanding prizes and awards, including the Bavarian State Award, the Prince Eugen Medal and the Torsten and Wanja Söderberg Prize. She is represented in numerous museums, including KODE – Art Museums of Bergen (NO), National Museums of Scotland, Edinburgh (UK), Röhsska Museum, Gothenburg (SE), The Museum of Fine Arts, Houston (US), Designmuseum Danmark, Copenhagen (DK), Montreal Museum of Fine Arts (CA), The National Museum of Art, Architecture and Design, Oslo (NO) and the Power House Museum, Sydney (AU).
Torbjørn Kvasbø (b. in 1953) is one of the most fascinating and influential representatives of contemporary ceramics, not only in Norway but worldwide. Since the nineteen-seventies, his works have been exploring the possibilities and potential of various types of clay, different firing techniques and both familiar and unfamiliar forms. From the utility objects of his earliest years, he has moved on to objects including chests, houses and troughs, as well as works that have strong associations with human skin and body parts. In later years, colours have played a more important role, which – in combination with a recurring tube form – has resulted in dynamic and monumental stacks that are energetic, expressive, and emotional.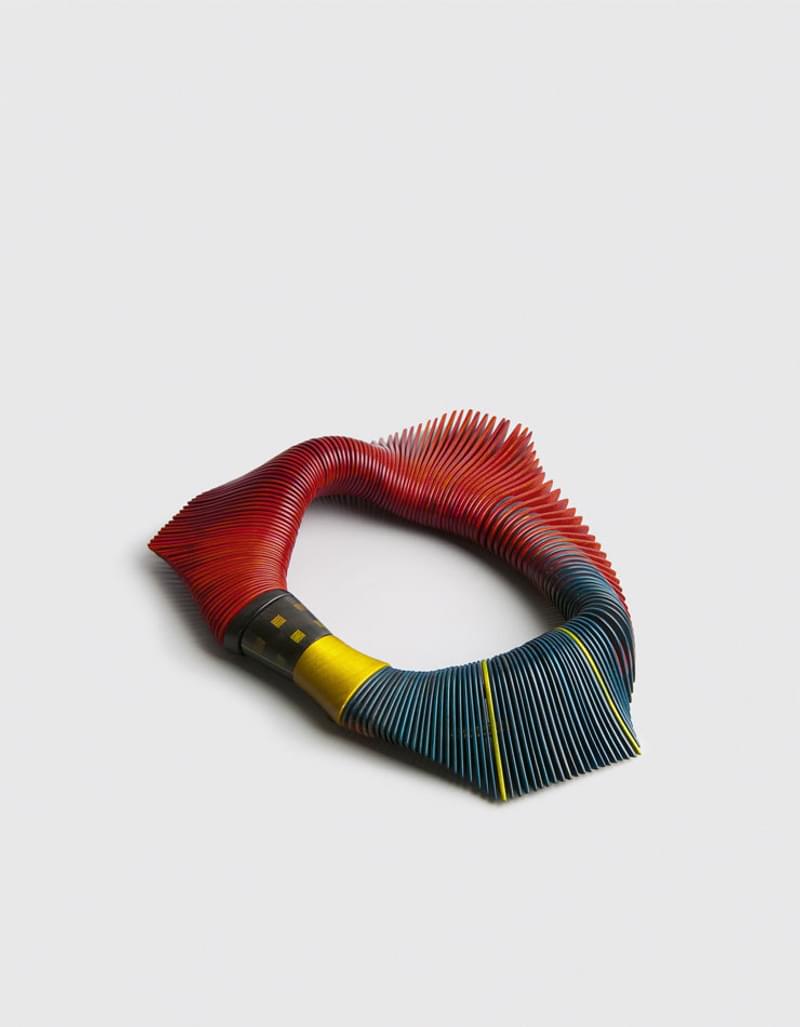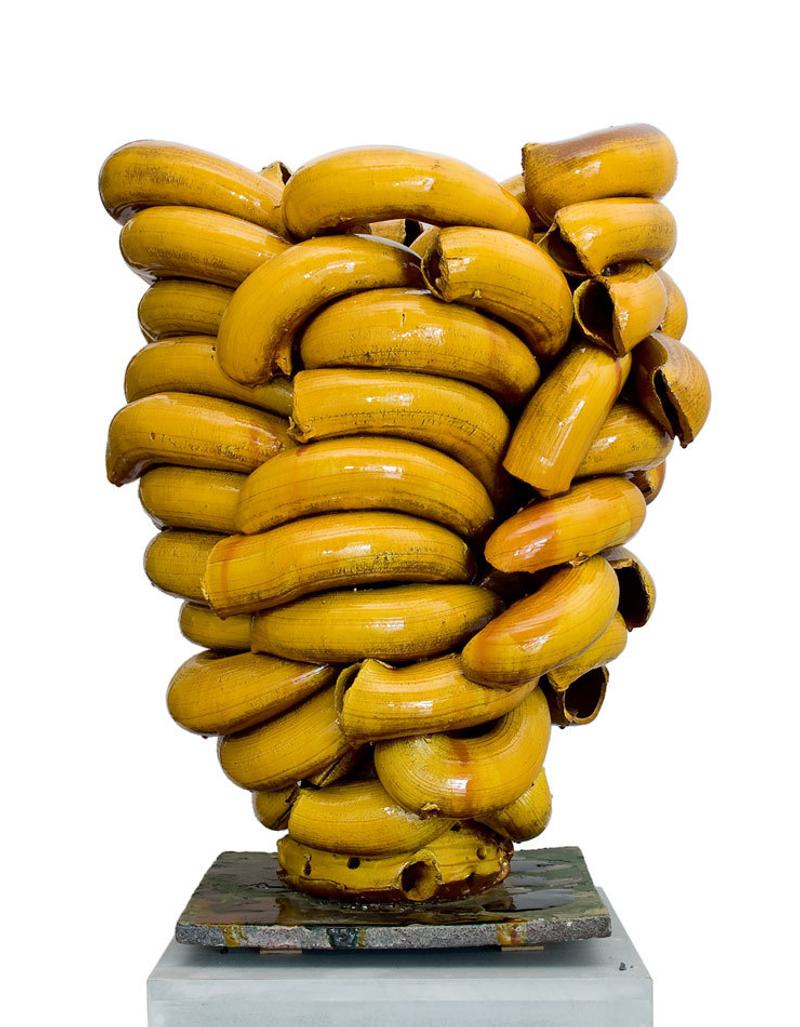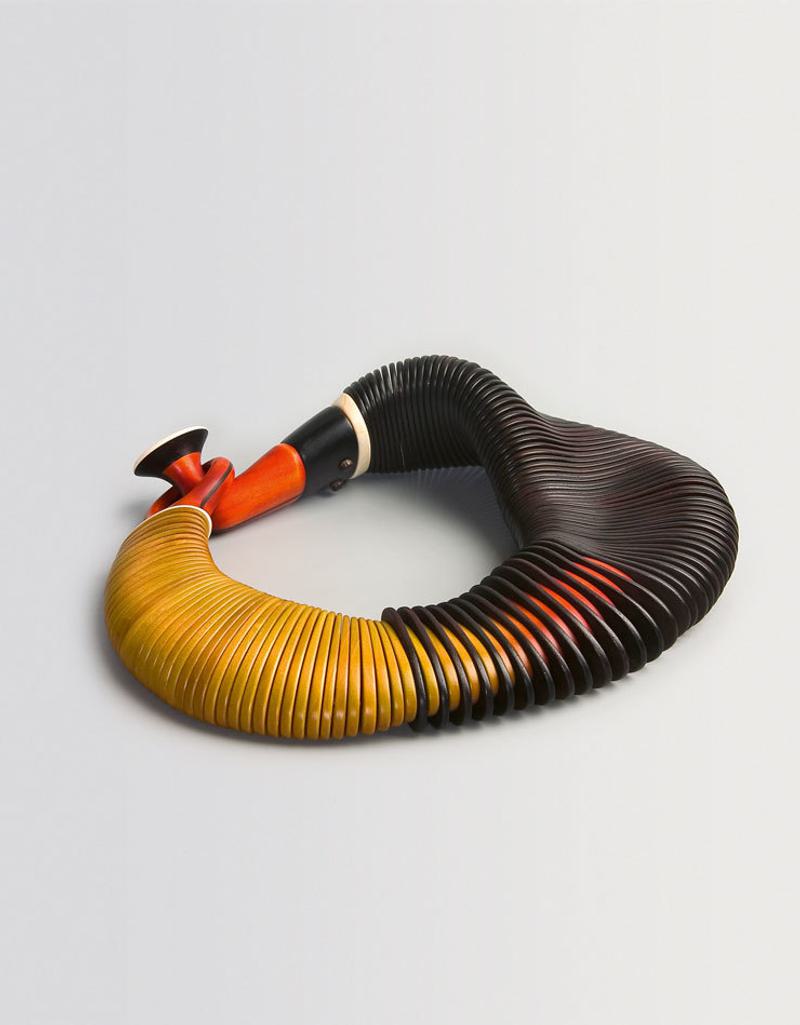 Liesbeth den Besten is an independent art historian who is working internationally as a writer, curator, advisor, jury member, exhibition maker, teacher and lecturer in the field of crafts and design, especially contemporary jewellery. She has curated exhibitions for different museums in the Netherlands and abroad. She is chair of the Françoise van den Bosch Foundation, and member of the AJF board. She teaches jewellery history at Sint Lucas Academy in Antwerp.
Jorunn Veiteberg holds a PhD in Art History from the University of Bergen, lives and works in Bergen, Norway, and Copenhagen, Denmark. Associate professor at Bergen Academy of Art and Design since 2002 and HDK School of Design and Crafts at the University of Gothenburg since 2012. Publications include Craft in Transition (Bergen 2005); Sigurd Bronger: Laboratorium Mechanum (Stuttgart 2011); Thing Tang Trash: Upcycling in Contemporary Ceramics (Bergen 2011); and Konrad Mehus: Form Follows Fiction. Jewellery and Objects (Stuttgart 2012).