Seminars
Expanding Stories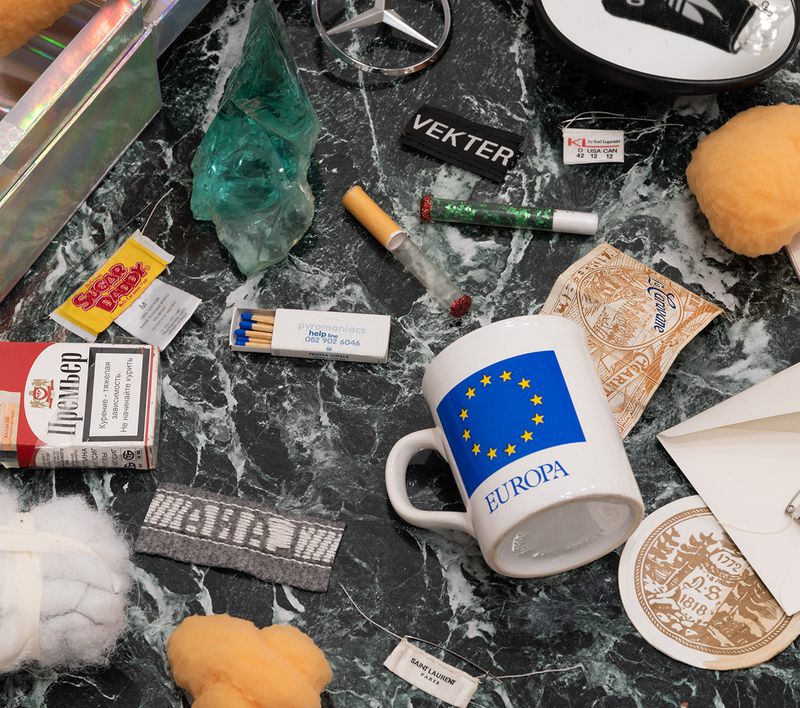 Breakfast seminar, 16 March 2019,
Galerie Handwerk, Munich
Contributors:
Kim Paton I Warwick Freeman I Lars Sture

Expanding Stories was a breakfast seminar that brought together three curators to present exhibitions that have dealt with diversity within art jewellery and contemporary craft contexts. The director of the Auckland gallery Objectspace, Kim Paton, presented Objectspace's work with The Maukuuku Project. Warwick Freeman presented the curatorial process behind the travelling exhibition Wunderrūma: New Zealand Jewellery (2014–15), which he organised through collaboration with Karl Fritz. Lars Sture presented his curatorial work with the exhibition Everyone Says Hello that was shown at Kunstnerfobundet in Oslo in early 2019.
The event was a collaboration between Objectspace and Norwegian Crafts.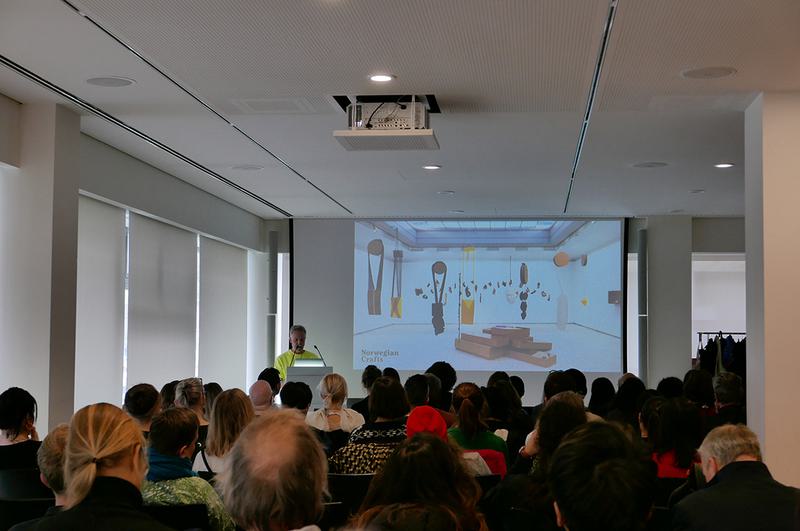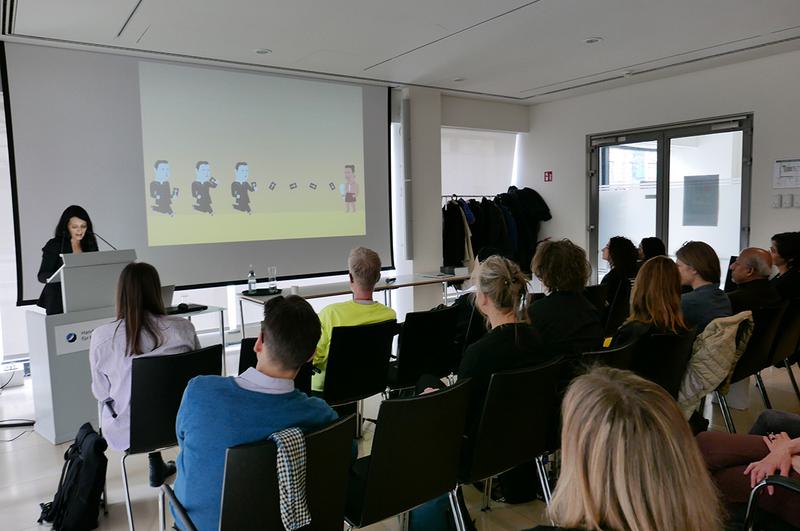 Kim Paton is the director of Objectspace in Auckland, the leading public gallery in New Zealand dedicated to craft, design and architecture. She holds a First Class Honours degree in Sculpture and has also studied business management, she previously held academic positions at Massey University, Wellington and Wintec School of Media Arts, Hamilton where she was head of Research. Kim has curated and written extensively on craft and contemporary art, and is co-author of the book Contemporary Jewellery in Context, published by Arnoldsche Art Publishers and released in July 2017. In November 2017 she delivered the keynote lecture Contemporary Craft: In the Margin, at the International symposium Crafting Utopia and Dystopia in Trondheim, Norway.
Warwick Freeman has been a jewellery maker since 1972. In the early 1980s Warwick emerged as a leading practitioner in the development of a significant style of jewellery-making that is now recognised internationally as a unique expression of New Zealand culture. This work is characterised by the use of natural materials such as bone, stone and shell. His works are held in museum collections Internationally: The National Gallery of Australia, The National Gallery of Victoria, The Art Gallery of South Australia; Auckland Museum, The Dowse Art Museum, Te Papa, Museum of New Zealand; Danner Stiftung Pinakothek Der Moderne - Munich; Houston Museum of Fine Arts; LACMA – Los Angeles; V&A – London; Stedelijk Museum, Amsterdam; Schmuckmuseum – Pforzheim and others. He was the founding Chair of Objectspace the leading public gallery in New Zealand dedicated to craft, design and architecture. The Arts Foundation of New Zealand named him an Arts Laureate in 2002 and his international standing was recognised by the Françoise van den Bosch Foundation, based at the Stedelijk Museum, who named him their 2002 Laureate. Publications of his work include: Owners Manual - 1995 and Given - 2004. His work is represented in many major survey publications of international Contemporary jewellery. He co-curated Wunderrūma Schmuck aus Neuseeland. This large survey of New Zealand contemporary jewellery was exhibited in Munich and New Zealand In 2014.He lives and works in Auckland.
Lars Sture is a curator and artist with 25 years of experience. Recent curatorial work include DKUK Presents Jóhanna Ellen: Digital Retreat dot com with Daniel Kelly (UK) and Jóhanna Ellen Rikhardsdottir (I/N) at gallery Entrée in Bergen; Julie and Jimmy go dogging with Julie Verhoeven (UK) and Jimmy Merris (UK) at Hordaland
Kunstsenter; TREKK – Contemporary Art in Iceland with Katrin Sigurdardottir Ragnar Kjartanson, Steingrimur Eyfjord, Haraldur Jonsson and Örn Alexander Ámundason for Sogn og Fjordane Kunstmuseum; and Paradigm, a travelling exhibition by The Norwegian Association for Arts and Crafts in collaboration with The Ministry of Foreign Affairs. Lars Sture is in charge of exhibition programmes at Norwegian Crafts.