Fairs
JOIN by Norwegian Presence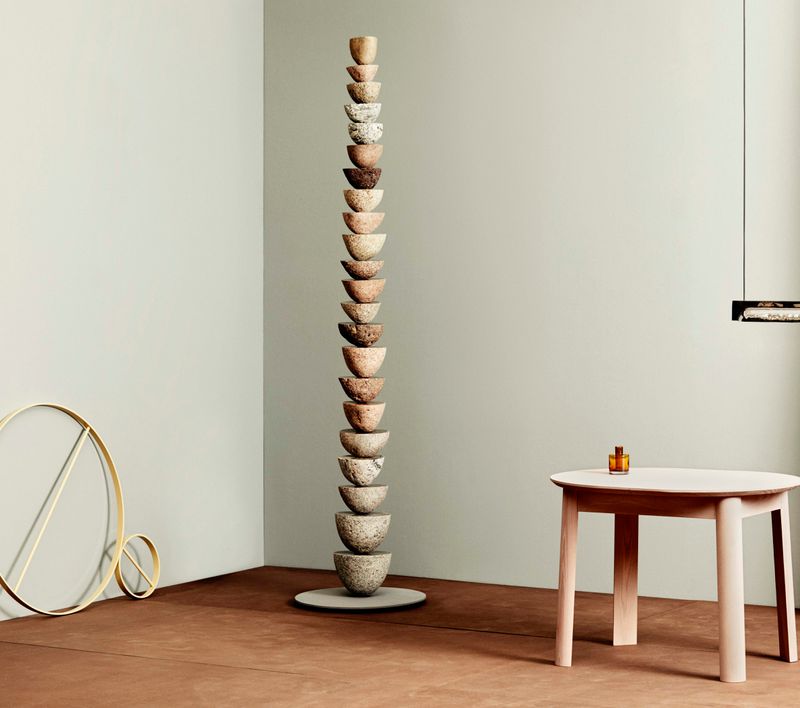 Contemporary crafts and design, Zona Tortona, Milan
9-14 April 2019
Artists: Anita Hanch-Hansen ∣ Máret Ánne Sara and Matt Lambert ∣ Kent Fonn Skåre ∣ Tron Meyer
Designers: Erik Wester ∣ Kaja Solgaard Dahl ∣ Kim Thomé ∣ KnudsenBergHindenes ∣ Marte Frøystad ∣ Martin Høgh Olsen ∣ Mijo Studio ∣ Noidoi ∣ Stine Aas ∣ Vera & Kyte ∣ Henrik Ødegaard
Manufacturers: Elementa ∣ Fjordfiesta ∣ Gudbrandsdalens Uldvarefabrikk ∣ Krafted ∣ Varier ∣ Volver Studios

Curated by: Kråkvik & D'Orazio

Starting from a shared desire to shift towards sustainability, JOIN by Norwegian Presence invites people from varied industries to work together to find the solutions that our increasingly resource-scarce world requires. Collaboration is a prerequisite in creating a sustainable future. This year, Norwegian designers and artists were asked to address the issue of sustainability from a wider perspective. As well as climate considerations and our use of resources, sustainability entails economic and social aspects, a commitment to democratic and inclusive processes, and a consideration of the needs of future generation.
Following their work on previous Milan exhibitions Norwegian Presence (2015), Structure (2016), Everything is Connected (2017) and Norwegian Presence (2018), three Norwegian organisations are once again joining forces to present the exhibition: Design and Architecture Norway (DOGA), designers' union Klubben and Norwegian Crafts. JOIN by Norwegian Presence presents design prototypes and crafted objects from 21 designers and artists, and seven Norwegian furniture manufacturers.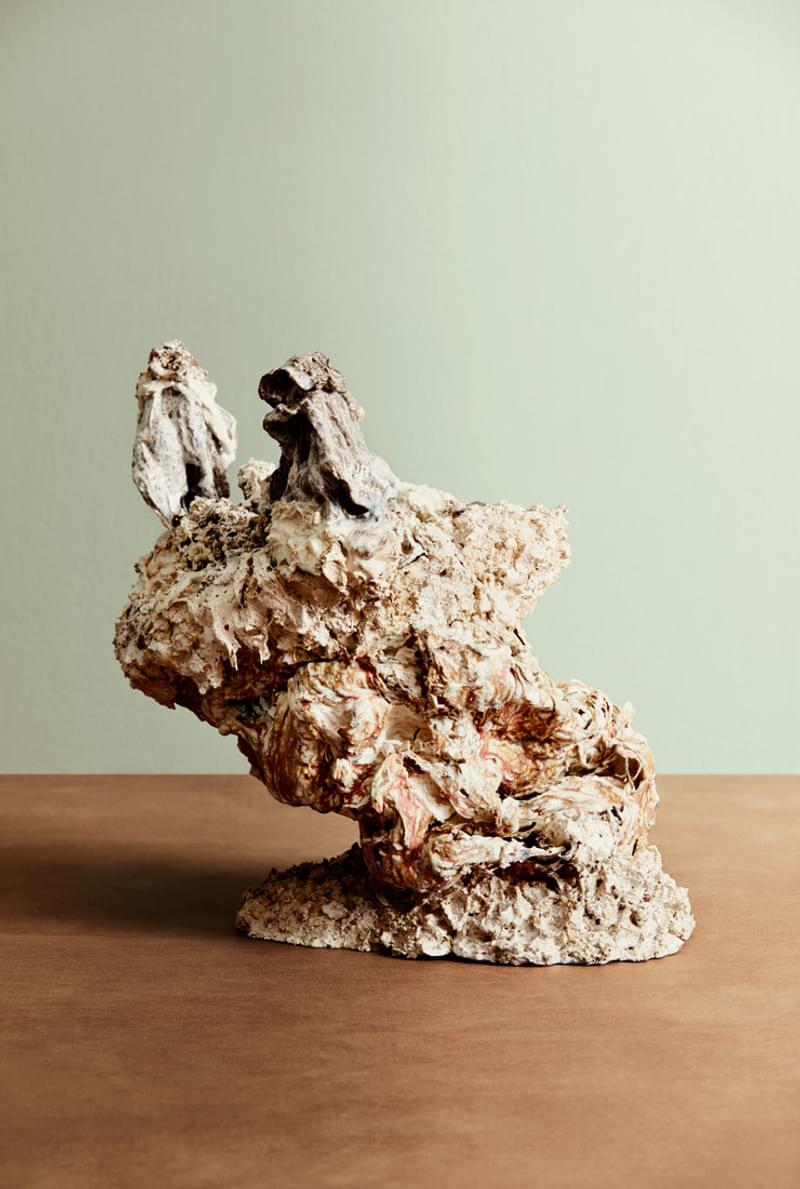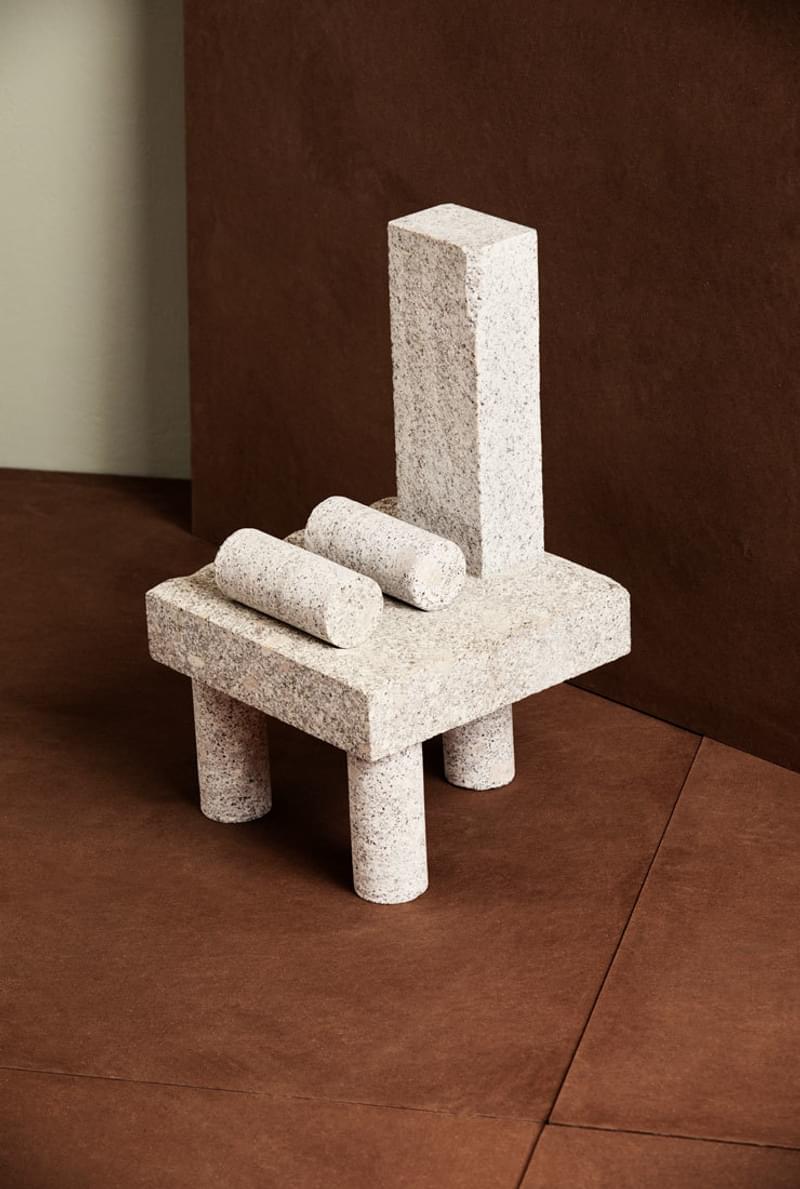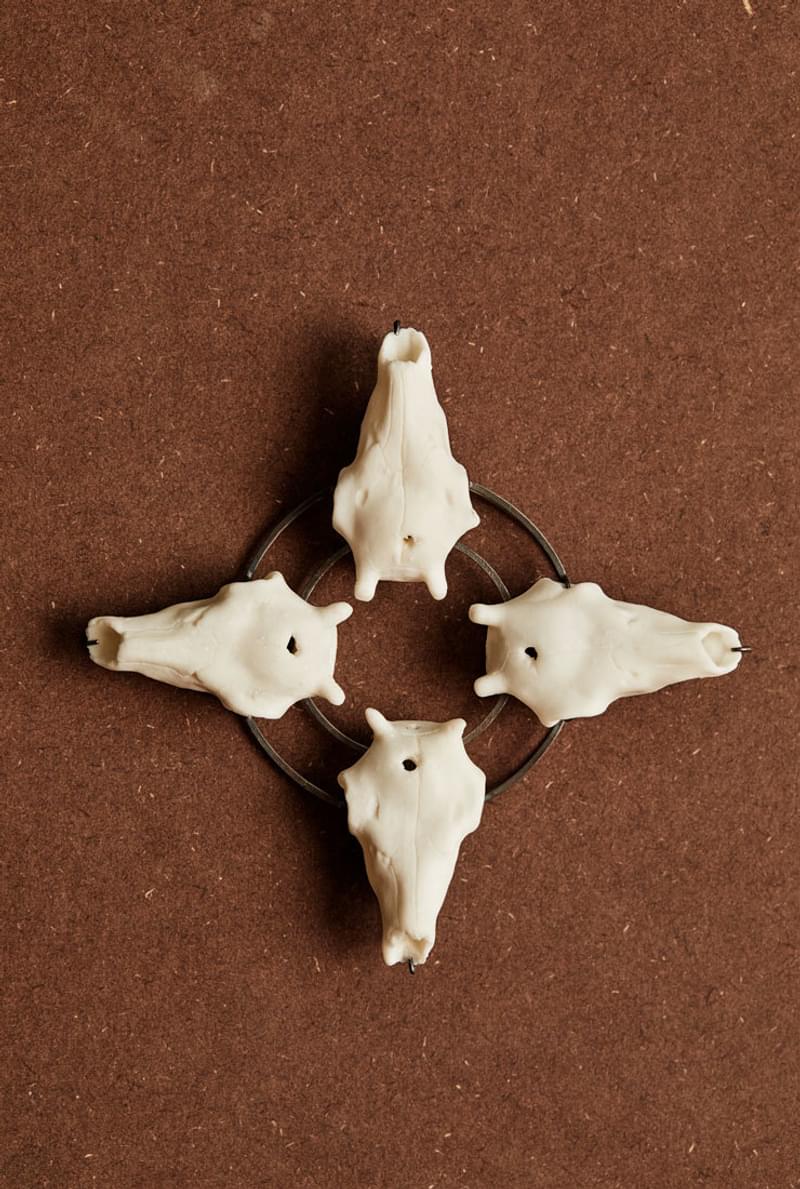 The exhibition includes bone jewellery by Máret Ánne Sara and Matt Lambert. Loaded – Keep Hitting Our Jaws is a necklace made of reindeer jaw bone, metal wire and synthetic thread. Pile Power is a series of miniature skull jewellery in reindeer bone porcelain and metal. Both are made from leftover materials from artist Máret Ánne Sara's Pile O'Sápmi project, exhibited at Documenta 14 in 2017. Created in collaboration with the artist Matt Lambert, the works highlight issues of sustainable development as it relates to indigenous peoples' practices and livelihoods across geography and culture. The collaboration also demonstrates the importance of intersectional work between minorities, in this case featuring indigenous and queer practitioners joining together.
Kent Fonn Skåre's Universell is a series of sculptural furniture made of scraps and offcuts from granite slabs found on construction sites in Bergen city-centre. Collected over a long period of time, the materials have been processed using simple techniques led by the components' own logic and sensory properties. By using locally sourced, leftover materials, the work explores alternative production methods, while simultaneously investigating an ambivalence concerning categories and the identity of shape.
Varde by Tron Meyer is a sculpture in Norwegian stone and stainless steel consisting of split stones stacked in a cairn formation. Each stone exposes a core characterised by its volcanic origin approximately 290 million years ago, whereas the surface is the result of an ice age, where the gradual actions of motion and friction have left the stones with a rounded shape.
Anita Hanch-Hansen present three ceramic sculptures tittled Arkitektur, Etterklang and Minner. Made in porcelain, stoneware and glaze the objects studying cyclic processes of change, such as growth, transformation and decay. The clay is combined with other natural materials, twigs, bark, sand and plants, which emit colour or leave structural traces on the objects. By modelling, glazing and burning the clay several times, the process also becomes part of the pieces' overall investigation.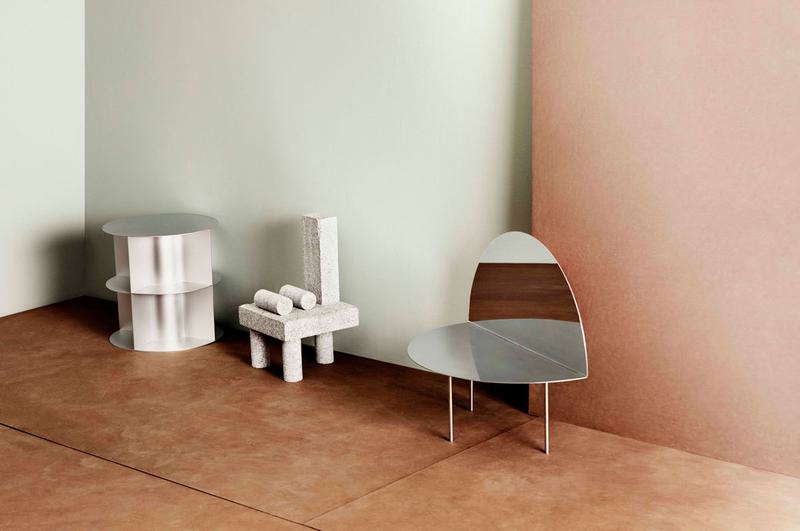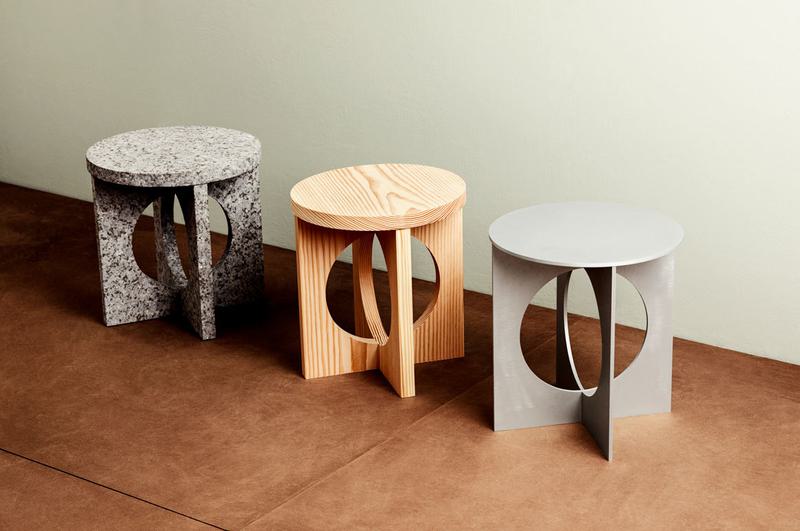 Máret Ánne Sara and Matt Lambert
Artist and writer Máret Ánne Sara lives and works in Kautokeino. She is the founder of the artist community Daiddadallu and the multidisciplinary art movement Pile O'Sápmi. Her work addresses political and social aspects affecting the Sami communities. The work Pile O'Sápmi, which consists of more than 400 reindeer skulls, has been purchased by Norway's National Museum. In 2014 Sara was nominated for the Nordic Council's Children and Young People's Literature Prize for her debut book Ilmmiid gaskkas (Between Worlds).
maretannesara.com

Matt Lambert lives and works in Detroit, where they explores various techniques within arts, craft, performance, sculpture and fashion. Lambert received the Next Generation Award from the Surface Design Association, and recently featured on the Global Fashion Jewelry and Accessories Council's Top100 list of jewellery and accessories designers. Lambert is currently studying a master's degree in Critical and Historical Craft Studies at Warren Wilson College, focusing on underrepresented groups and the relationship between craft and nation state.
mattlambertstudio.com


Anita Hanch-Hansen
Anita Hanch-Hansen is originally from Moss, and now lives and works nearby in Rygge on Norway's southern coast. She holds a master's degree in Medium and Material Based Art from the Oslo National Academy of the Arts, and has received a number of scholarships for her work –including the Norwegian Arts Council's work grant for young artists. Her works have been exhibited at museums and galleries in Norway, Denmark, England, France and Romania, and have been purchased by Fredrikstad municipality and the National Museum of Decorative Arts and Design in Trondheim. hanchhansen.com


Kent Fonn Skåre
Born in Førde, Kent Fonn Skåre studied at the Bergen Academy of Art and Design, and Konstfack in Stockholm. Today, he is based in Bergen, working mainly with sculpture in a wider sense. Skåre has participated in the Norwegian annual art exhibition Høstutstillingen, and his work has been exhibited nationally and internationally –in Sydney, Taipei and Paris. In 2015 he undertook a residency at the Nordic Artists' Centre Dale, and in 2016 he received a two-year work grant from Arts Council Norway. kentskare.com


Tron Meyer
Tron Meyer is originally from Åsgårdstrand, and now lives and works in Drammen. He studied both architecture and art, and has two master's degrees –one from the Oslo National Academy of the Arts; another from the Oslo School of Architecture and Design. Meyer previously ran the studio Grig Arkitekter together with Henrik Ødegaard. In recent years he has concentrated on his own projects, where painting, architecture and design overlap to create new shapes and forms.
tronmeyer.com